For the longest time I have been on the hunt for the perfect LRD (little red dress). When I was younger my sister and I would argue that red was our signature color--we didn't want to share it. That was before I developed an obsession with blue (which is still going strong). Despite the new color love in my life, I maintain a deep affection for red and have been greatly desiring the perfect, statement red dress.
When I saw this one on French Connection's website and for sale...I couldn't resist. For several days I debated purchasing it; weighing the pros and cons. Cons, of course being the price. Even on sale, this is easily the most I have ever spent on a dress (including my prom dress). But the perfection of the shape and being exactly what I had desired for so long eventually won out.
Upon arrival, I can't be happier with my decision. I wasn't expecting the shoulders to be so bold, but they're growing on me (hopefully not in a literal sense). I still have no desire to look like a line-backer, but these shoulders I can take.
The finishing topper to my new favorite dress? A wickedly wonderful necklace from
Village Idiot
. After I admired the necklaces on her blog, she was kind enough to offer me one. This one's name is Frida and is as gorgeous and complicated as the woman it is named after. I love all the detail and elements she puts into each necklace; on this one the chains aren't just layered, but also knotted. I feel it will really spice up jeans and tees...you know, for that day when I do wear jeans and a tee.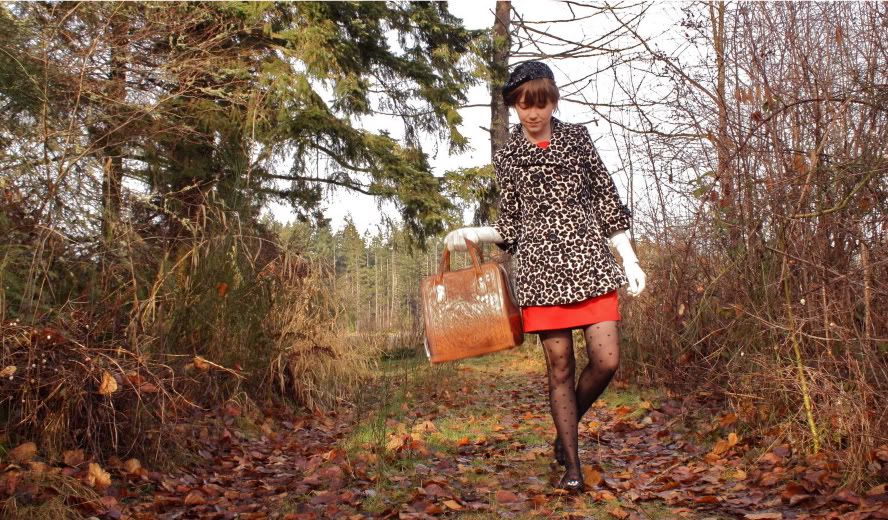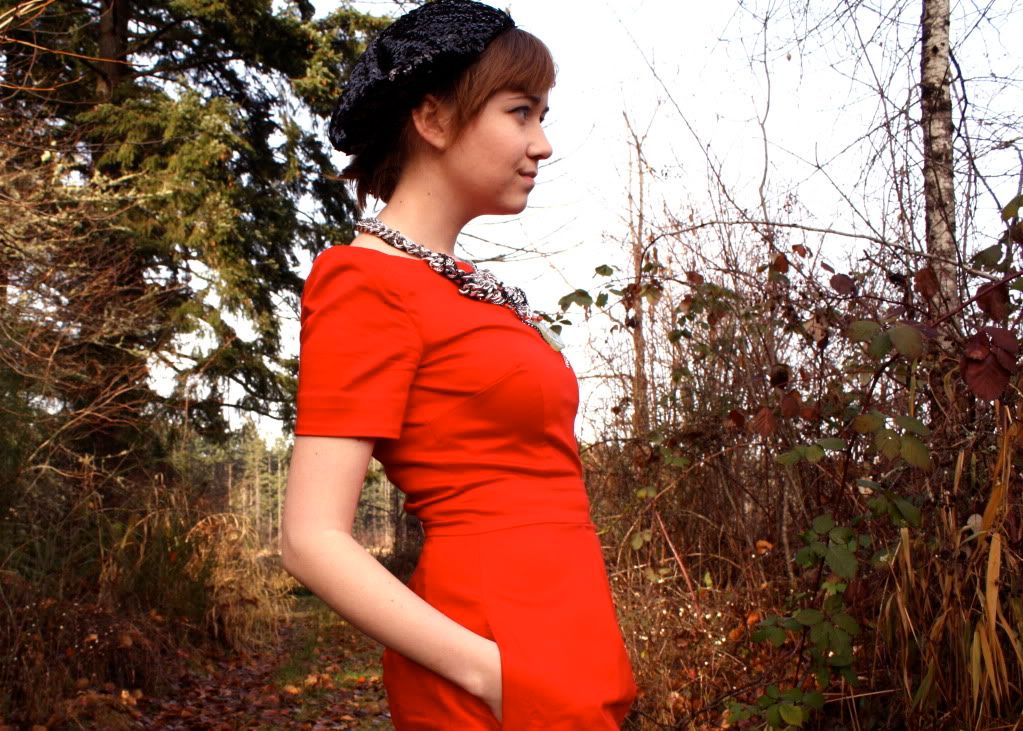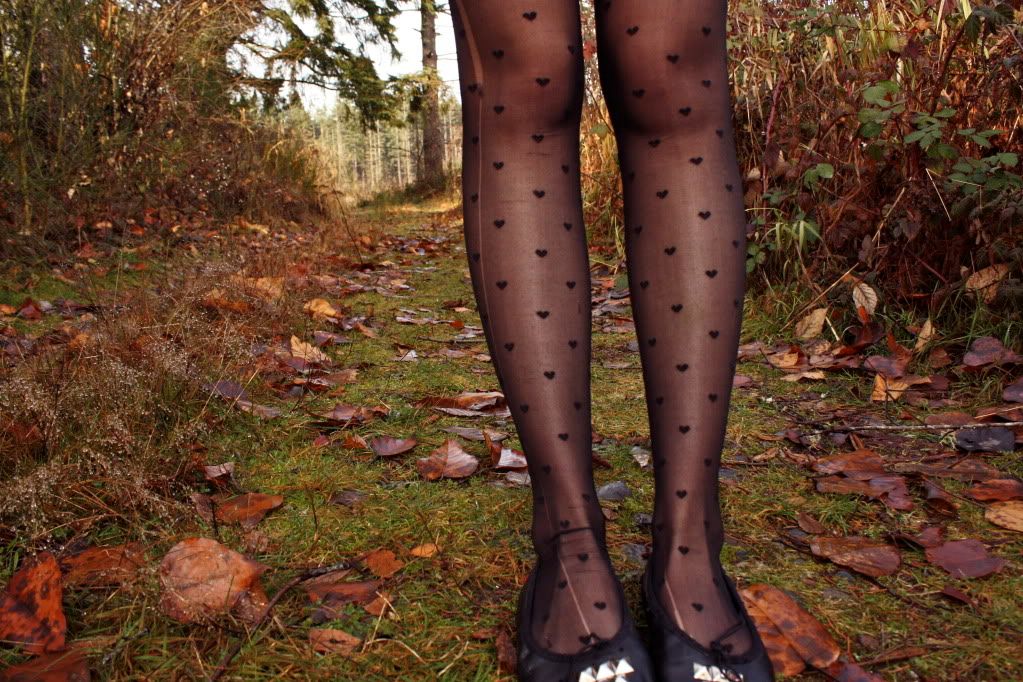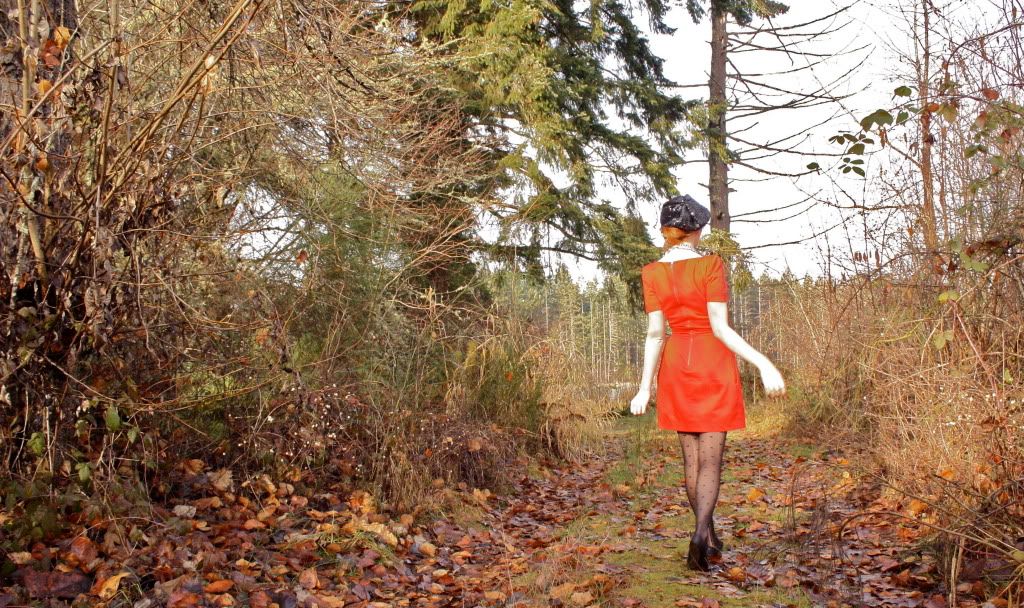 Outfit details: French Connection dress,
Village Idiot
necklace, Betsey Johnson via Modcloth tights, Bona Drag shoes, last year's Forever 21 coat, vintage sequin hat, vintage leather bowling bag, H&M gloves