I feel as if I am on a wee bit of a "red streak" and
Modcloth
ably fed my desire for the color with these awesome, ribbed tights. Despite cold, grey weather the thickness of the tights is keeping me warm and seemed a fitting pairing to my new nautical dress. The dress is very lightweight and clearly meant for a warmer season, but when I receive new things I have no patience to wait!
My favorite new item in my most recent Modcloth package? This little
racing time necklace
that has once and for all replaced my need of a watch. I am attempting to collect horse related things; namely in jewelry since moving a lot makes knick-knack collecting inconvenient. However, it is slow going since horse figures aren't that common (unlike bunnies or birds) and even so it is hard for me to find one I
really
like. This one is in gold and tells the time? Perfection...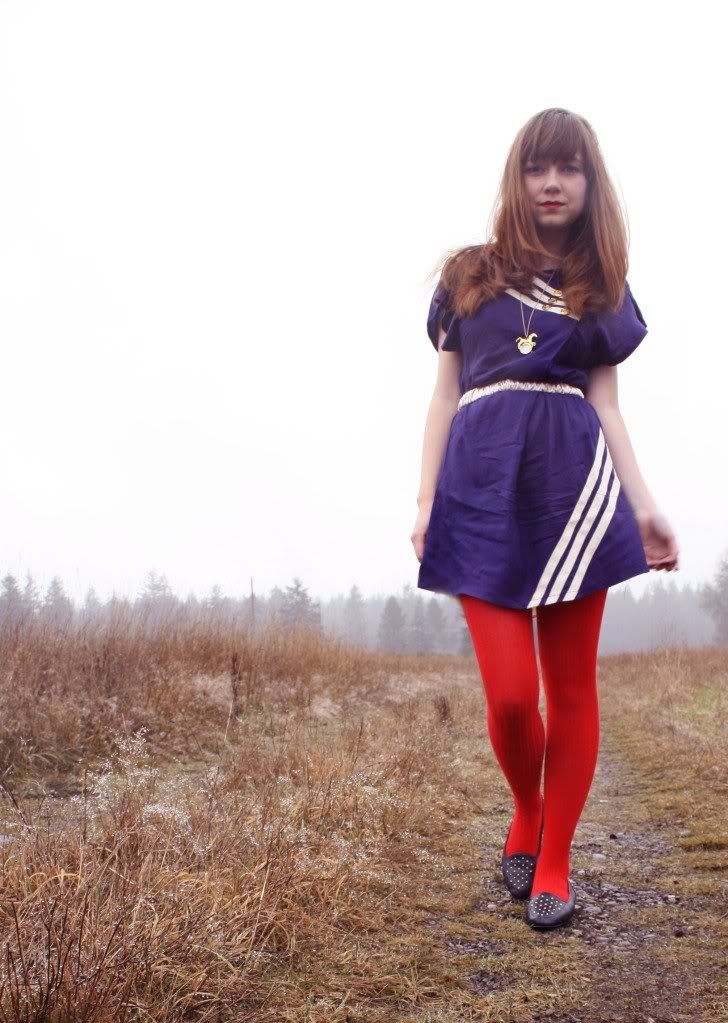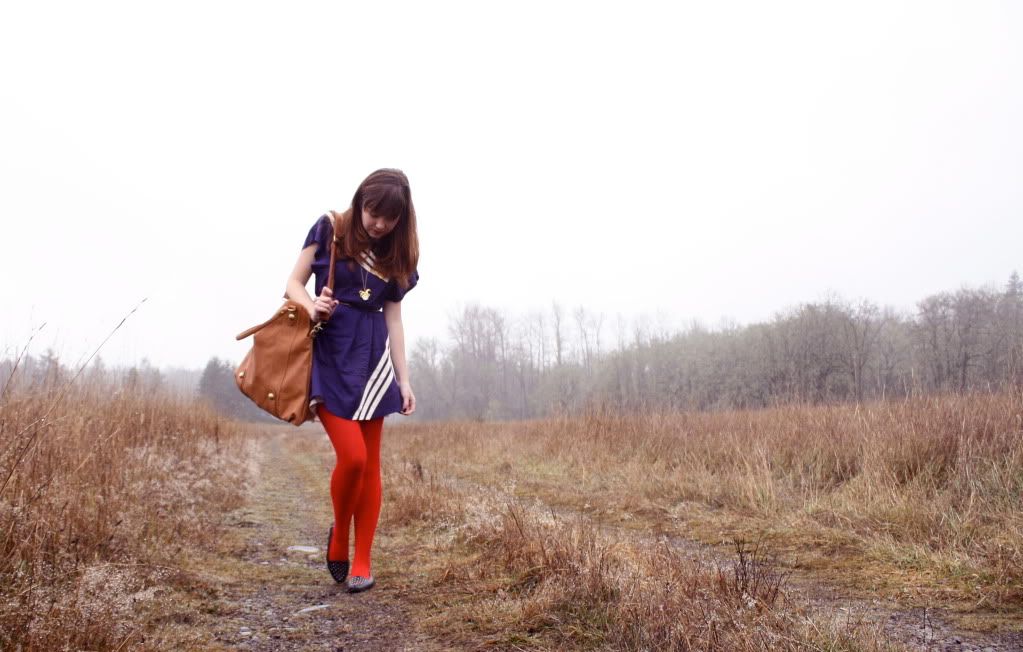 Outfit details: dress, necklace, and tights courtesy of
Modcloth
, belt- another dress, jacket- Urban Outfitters, bag-
Needsupply
, shoes- secondhand