While plaid is definitely having a moment, it is decidedly a classic print. The uniform of choice for Catholic school girls and grunge bands, it clearly has a charm many can not resist...including me.
This particular skirt is vintage on loan to me from
Market Publique
, along with a number of other quirky/cool items. I was tempted to wear the skirt with my grey knee socks out of irony, but I thought it might be overkill. I couldn't resist wearing my new prescription glasses with them (geek chic and all that), but unfortunately it was raining and cold so they kept fogging up!
The lake near me is covered in ice; which is quite pretty and releases this fantastic mist as the day goes on and the sun comes out (when the sun comes out). When you throw a rock on the ice, it skids across making this really unique noise. I highly suggest those of you in colder areas to go find a frozen body of water and throw some rocks on it; easy entertainment.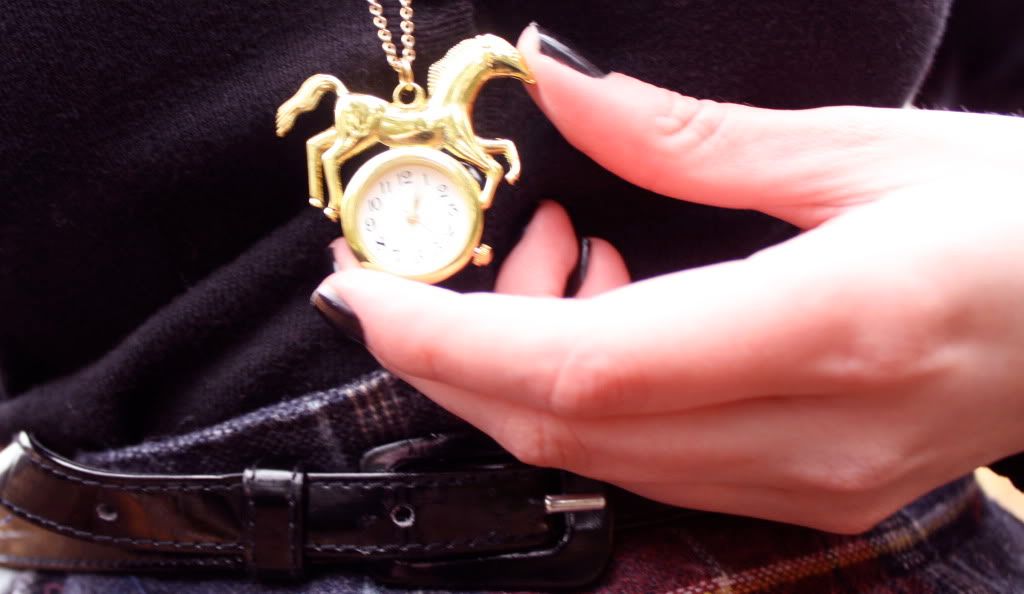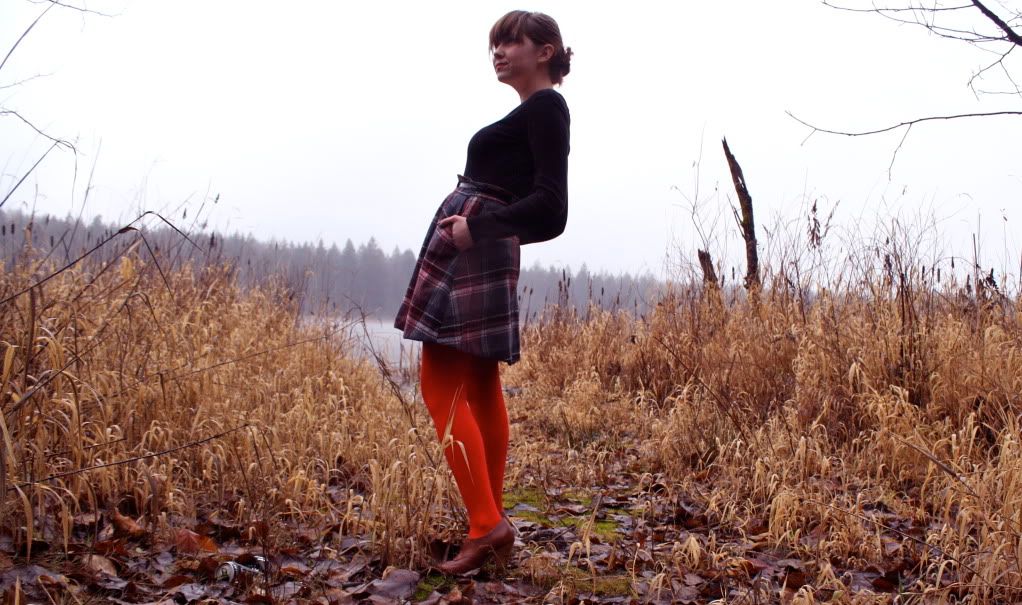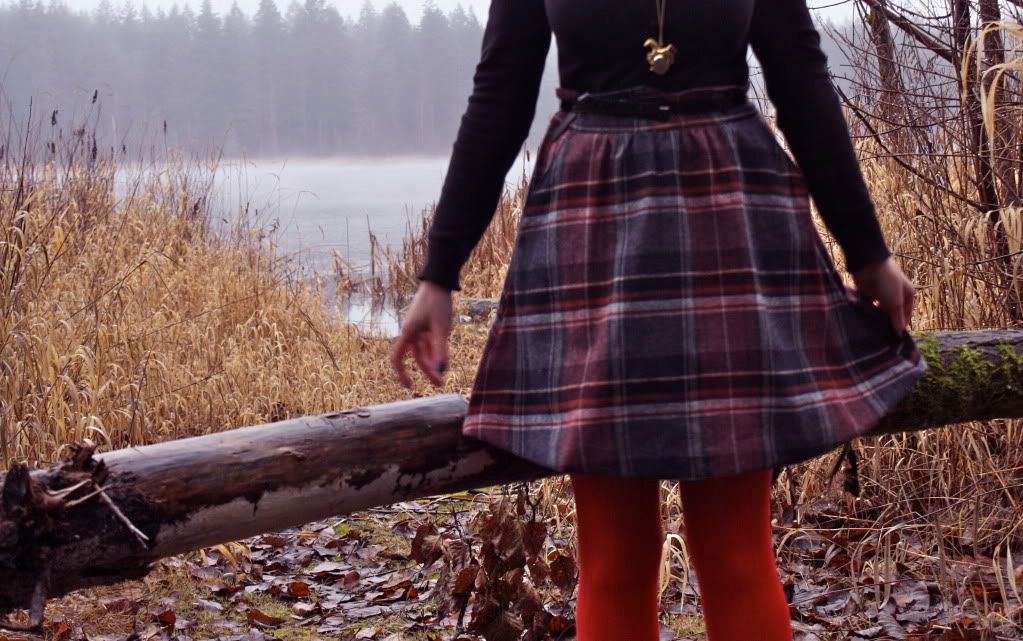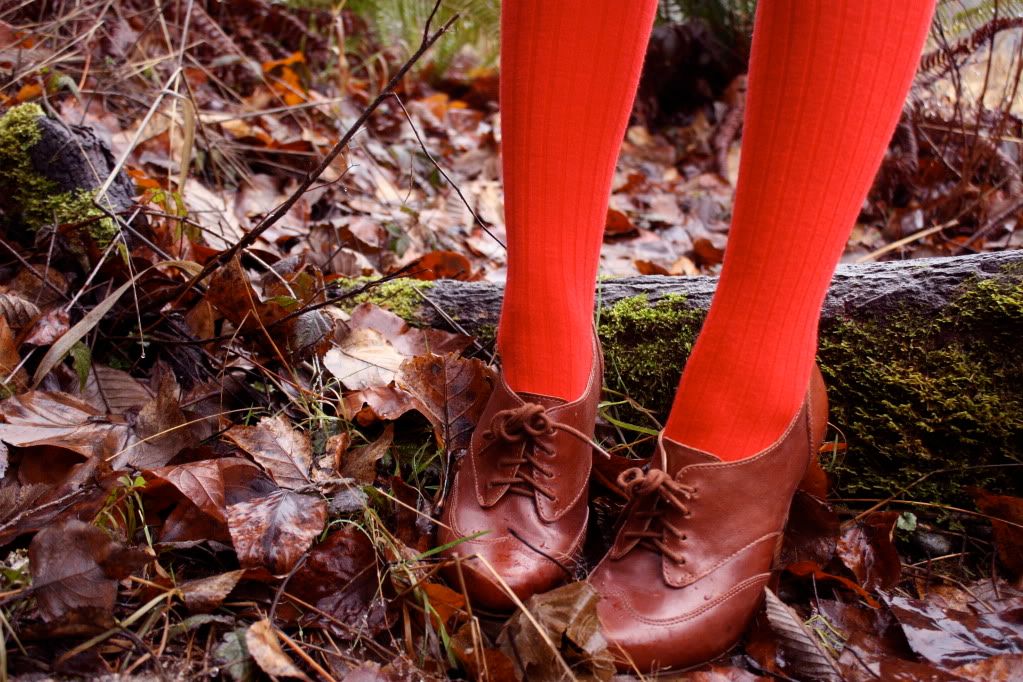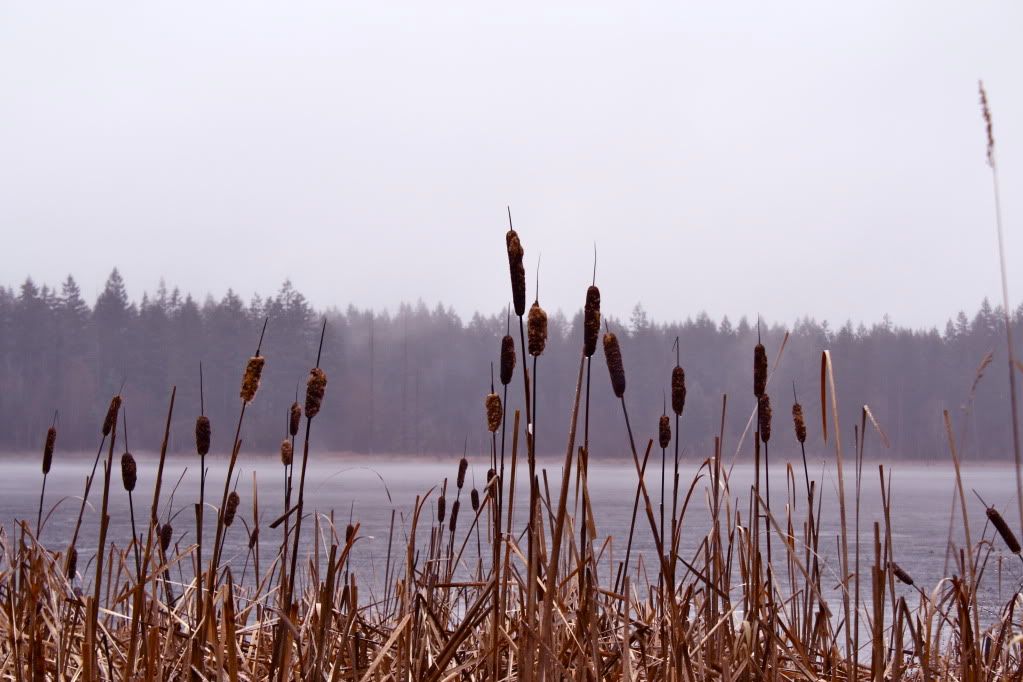 Outfit details: vintage skirt on loan from
Market Publique
, cardigan- H&M, necklace and tights courtesy of
Modcloth
, shoes- Seychelles