"So was I once myself a swinger of birches.
And so I dream of going back to be.
It's when I'm weary of considerations,
And life is too much like a pathless wood..." -Robert Frost
I tend to avoid talking about the process of taking my pictures, because the tripod, self-timer, and difficulty involved, tends to take the romanticism out of the final product. However, I have to say: this set has been one of the most difficult and most rewarding so far. I literally had to climb this tree in ten seconds and more than a dozen times. Needless to say, there were many images of me awkwardly mid-climb with my butt up in the air...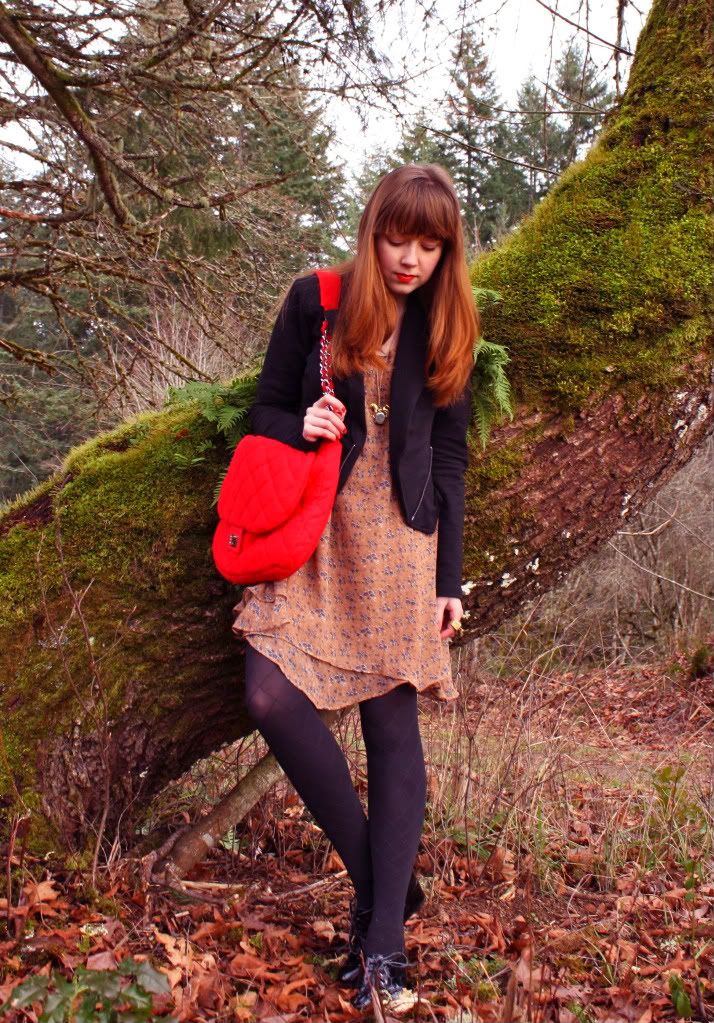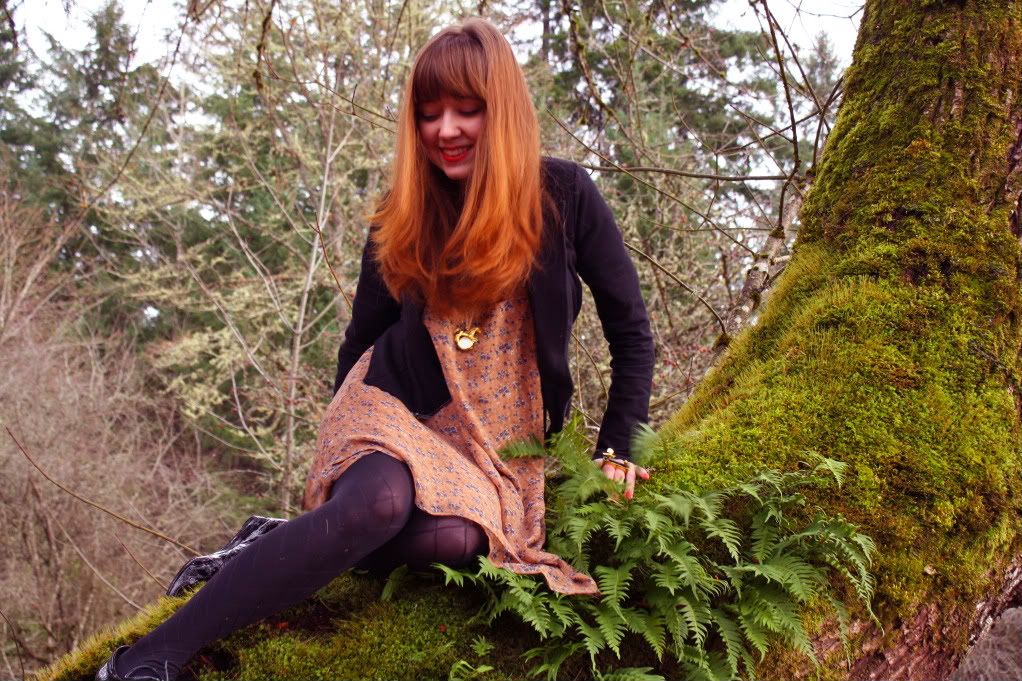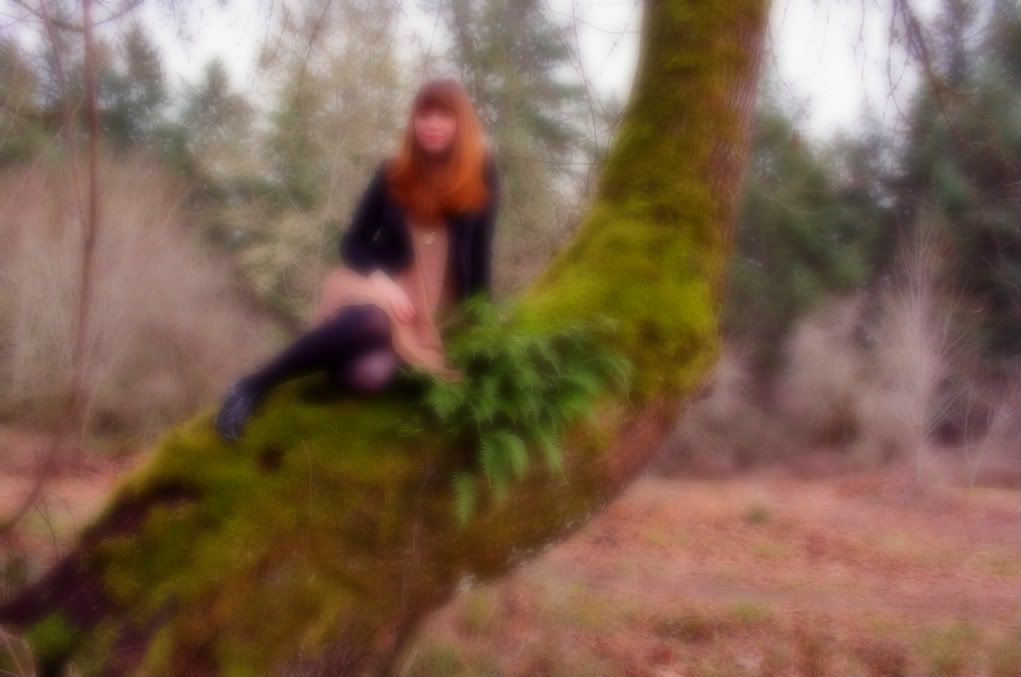 Outfit details:
Urban Outfitters jacket
dress, bag, and necklace courtesy of
Modcloth
tights, gift