This quirky cardigan is by
NENEEE
on etsy and is called "the court jester" cardigan. I've been eyeing a lot of the reconstructed clothes in her Etsy shop (I'm especially fond of her assymetrical yellow dress). Considering my love of cozy cardigans, this one was just too good to pass up. After buying it I realized it is the school colors of one of the high schools I attended...subconsciously a "super fan?"
Erin of
Calivintage
recently remarked that her ideal wardrobe would be a mix of designer and vintage and I thought, "So is mine!" But when one doesn't make a killing or stand to inherit a trust fund it always seemed rather infeasible to attempt at the present time. Lately though, I've been re-examining things and decided that I can bring more vintage and a wee bit of designer into my wardrobe if I start resisting frequent chain store visits. I mean, I could give up food and all shopping for a month and still not be able to afford most designer pieces, but with sites like
Gilt
I'm managing to find a few pieces (like my Betsey Johnson dress) for under $100. Quality over quantity and all that is a newish goal; buying a vintage dress on Etsy instead of a trendy one from F21. Now, I don't have a problem with chain stores and am quite too addicted to H&M to give that shop up, but I'd like to look for more...unique pieces.
Like this cardigan: I could have found a cardigan in a variety of stores, even some patterned ones, but this one is done by an independent designer/creator and special...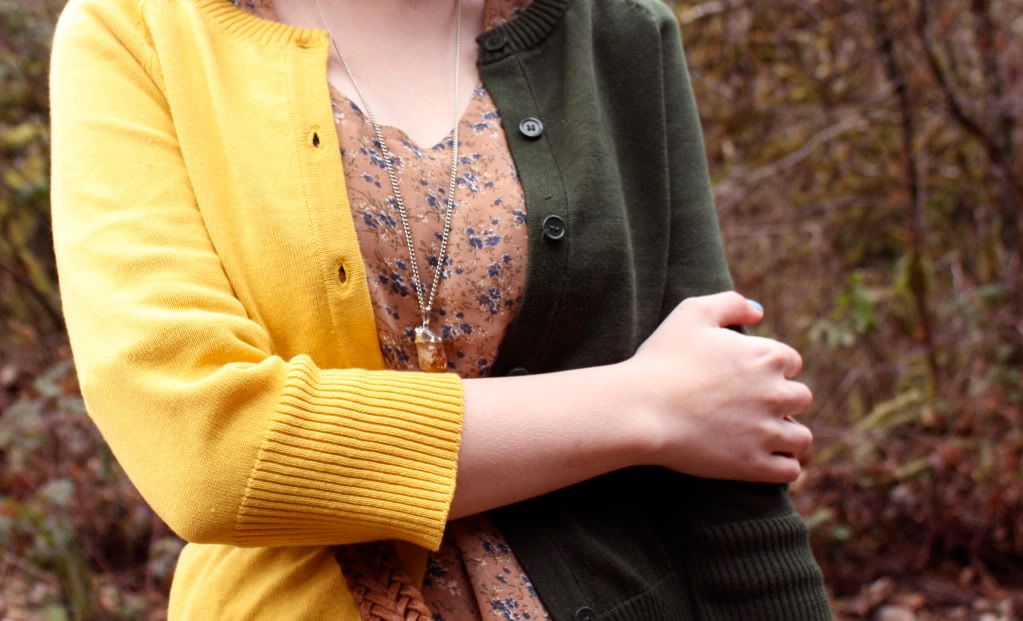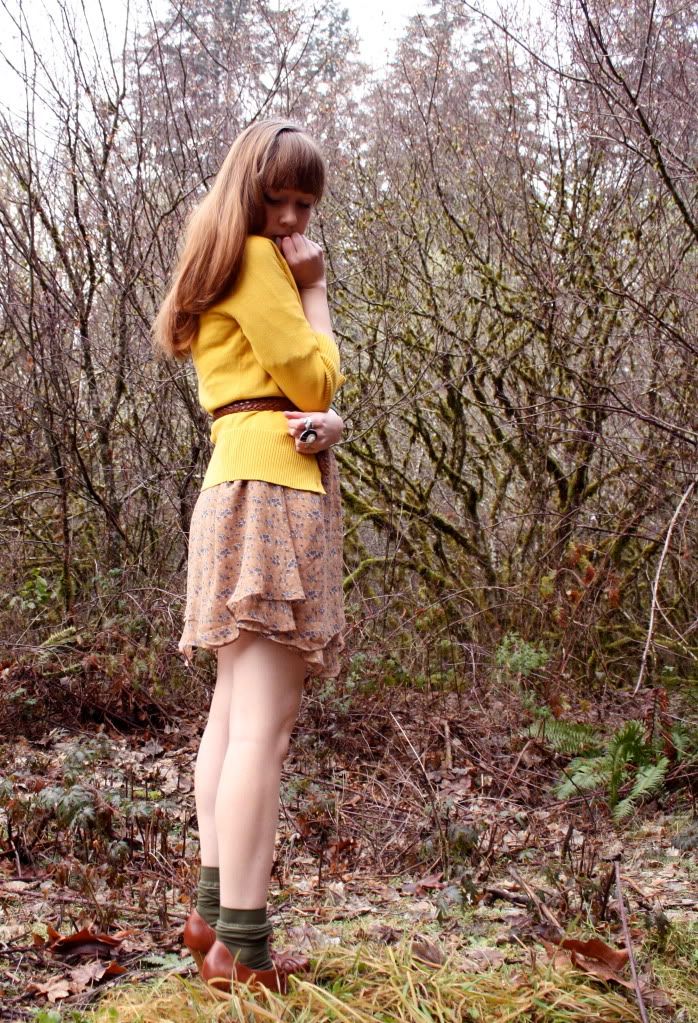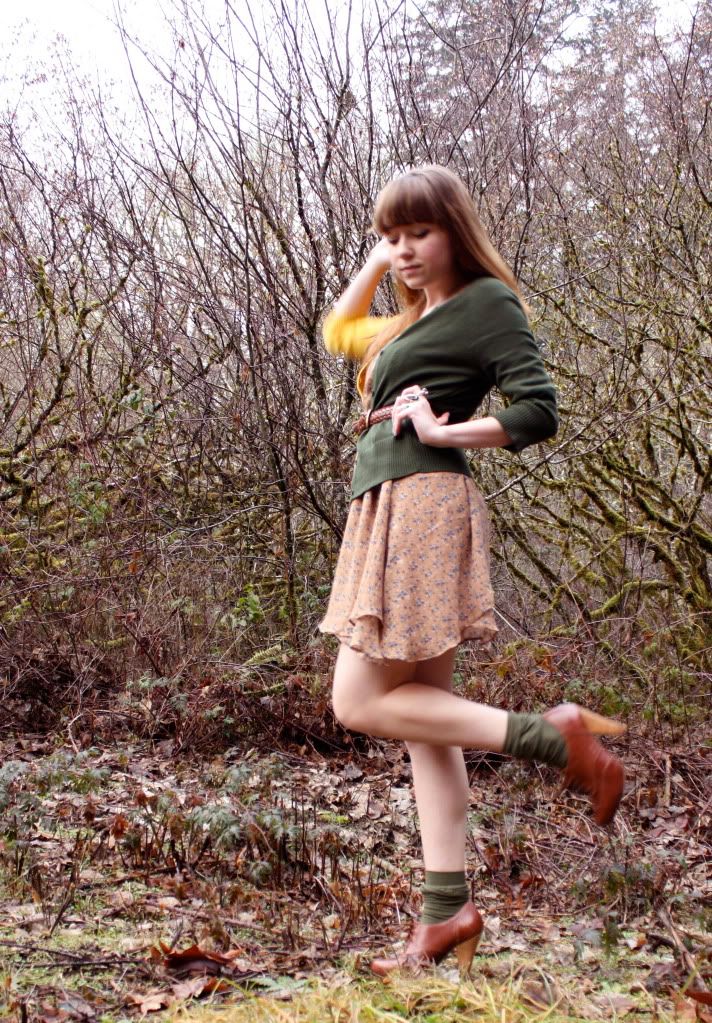 Outfit details: cardigan-
NENEEE
, dress- "The Clothes Horse dress" at
Modcloth
, belt- secondhand, socks- Thank You Mart, shoes- Seychelles, tote bag-
Hayden and Harnett
, nail polish- self mixed