Barbro Anderson is a Norwegian blogger with cheekbones that could cut glass. She describes her style as "romantic rocker meets elegance with a pinch of emotional diva" and after only seeing a few of her outfits, I was hooked on her blog. I really admire all the pictures she takes outside in the cold and snow (I know how uncomfortable that can be!) and her darkly chic outfits. In order to get to know Barbro better, I had her plan a dream party complete with A-list guests.
What type of party is it?
It's this amazing, once in a life time event, with a totally mesh vibe. Everyone has a great time, makes new friends and doesn't want to leave. There are hundreds of pillows, cashmere blankets and the most comfortable couches you've ever sat on, my favorite beer and red wine, games such as spin the style-switch-bottle and wonderful music throughout the night. There are no language barriers, and there is a somewhat hippie-feel to the whole party.
Who is invited?
I'd invite a sober Johnny Cash so that he could play me those wonderful songs of his, Christian Louboutin with no further explanation, Audrey Hepburn so that could talk about that little black dress and have breakfast at Tiffany's, Captain Jack Sparrow for make-up advice, Kate Moss so that I could steal her outfit and lock her in a closet for keeps and Snow White for some insider tips on how to get such beautiful skin. Of course, my fellow and favorite bloggers, including my lover.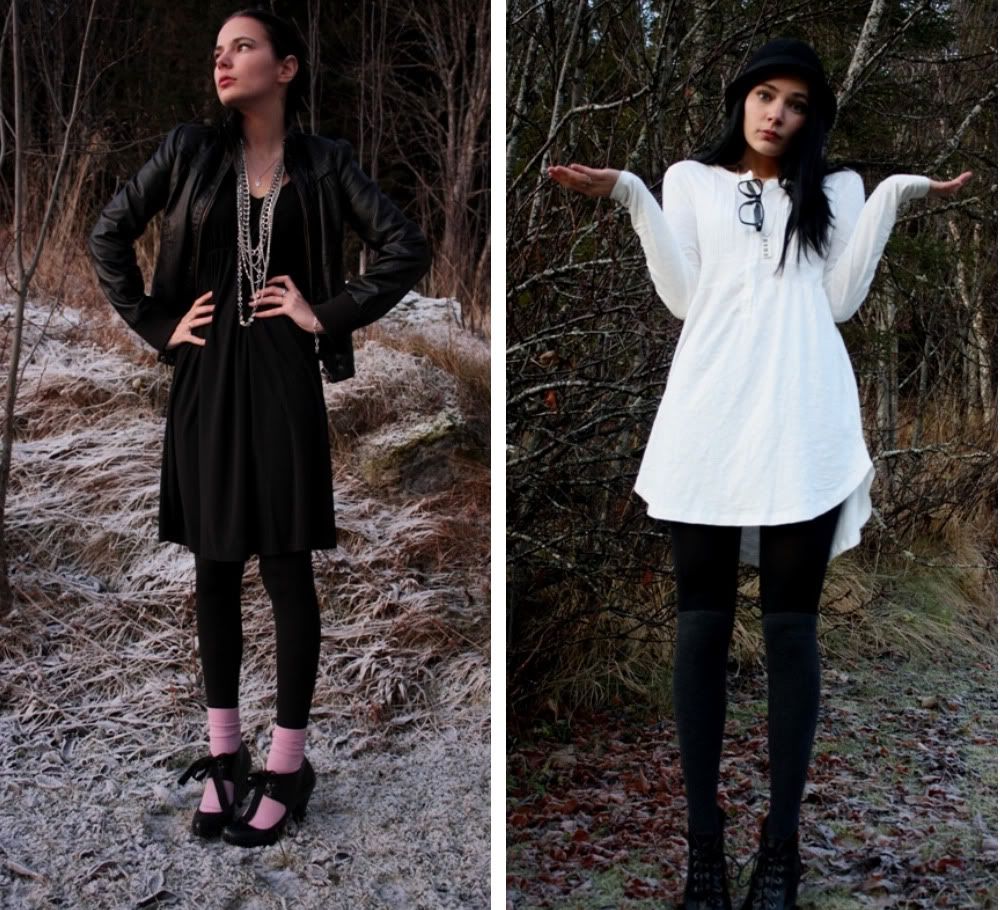 Where does it take place?
It's a custom made palace, or castle, in a magic place similar to Dubai without discriminating laws, placed in Eastern Europe. It's in this squared mini-maze with a lovely garden in the middle, sky-high fences covered in tropical flowers. It's like something out of an old movie; with oversized chandeliers, giant staircases, candles burning everywhere, long dining tables with all of those confusing forks and spoons which we happily ignore.
What are we eating?
Anything spicy and tasty, fresh and exciting! A hundred different tapas-versions, dressings and dips, vegan spring rolls, chicken-nachos, tacos, cheese platters with mozzarella sticks, stuffed tomatoes, baked potatoes, Greek salads, Spanish salads, Norwegian salads. Healthy and unhealthy, a lovely mix of all of the great things in life. Also, there would be a lot of coffee.
Who gets to sit next to you?
I mingle a lot at parties, despite my shyness, so I'll probably sit next to everyone during the party.
What are the hot topics of the evening?
The best things in life.
Is there a special entertainment/playlist/band/fireworks?
When you first arrived, there are blank pieces of paper on which you could write your favorite band, put in an enchanted jar and...woops! They would magically appear on a stage throughout the evening.
What is the theme or what is everyone wearing?
Glamour-fusion and contemporary beauty. Everyone would wear something extraordinary, personal, yet comfortable.
Are there party favors?
Of course! Some rich uncle in Canada sent twenty-three cameras for every year I've lived with unlimited capacity. The best party favor, though, is that no one would get a hangover. As a treat, and a farewell gift, everyone would get a secret map that unveils the best vintage shops in the whole wide world.
Who is most likely to get drunk and dance on the table?
Audrey, Kate and I. But, as we obviously set a good example, the question should probably be; who wouldn't?
Who is the last to leave?
Johnny Cash, not so sober.
For more of Barbro visit her
blog
.