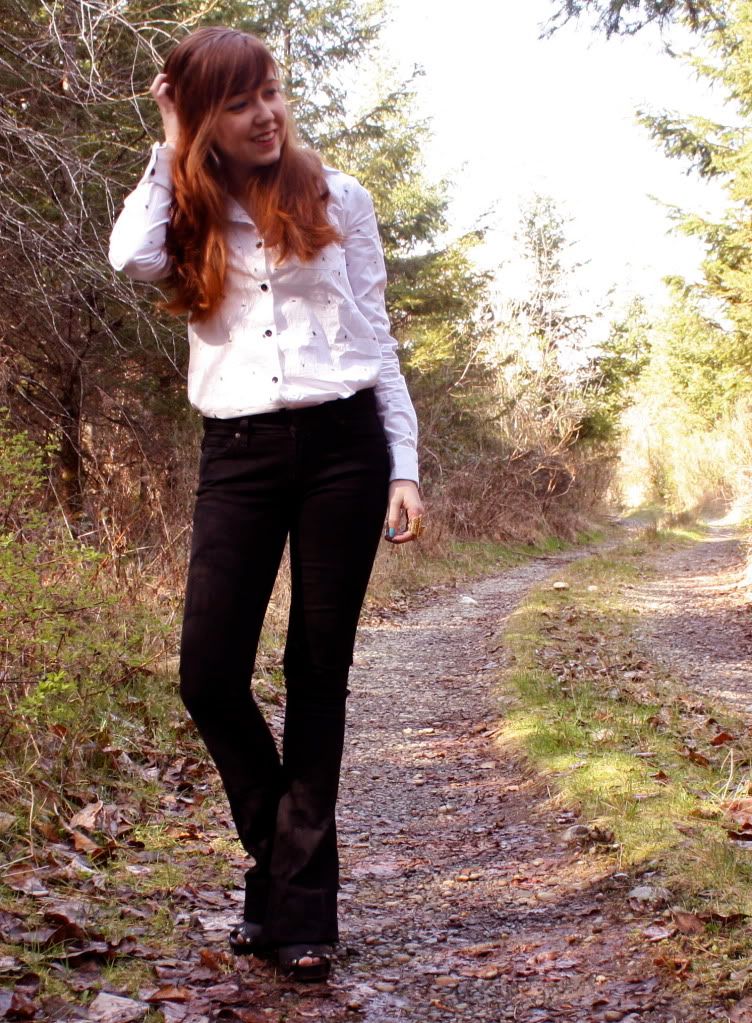 While I clearly don't wear pants often, I'm always willing to change it up if the right pair comes along. This
Paige denim Lou Lou flares
from
Revolve
is not only putting me in pants, but also in flares which I haven't wore since...junior high? Lately, I have been enjoying 70s style so these jeans fit my mood. The flare is just the right amount without being overkill and the black color makes them incredibly wearable. Even with heels on I had to hem them shorter (the joys of being below average height), but a long stream-lined leg does make me look taller.
I'm rather terrible at collecting basic wardrobe staples, so this fly print shirt from
Mini Market
(already sold out!) is the only white button-up I currently own. Most white button ups make me feel like a waitress, which is probably why I don't own any. Would it be too unprofessional to wear this shirt with a suit on occasions that call for "business wear?" The print of little flies seems incredibly subtle. Hopefully, I can just avoid 'business wear' situations for awhile and I don't have a suit anyway making the entire query moot. So, fly print clothes: a new classic, no?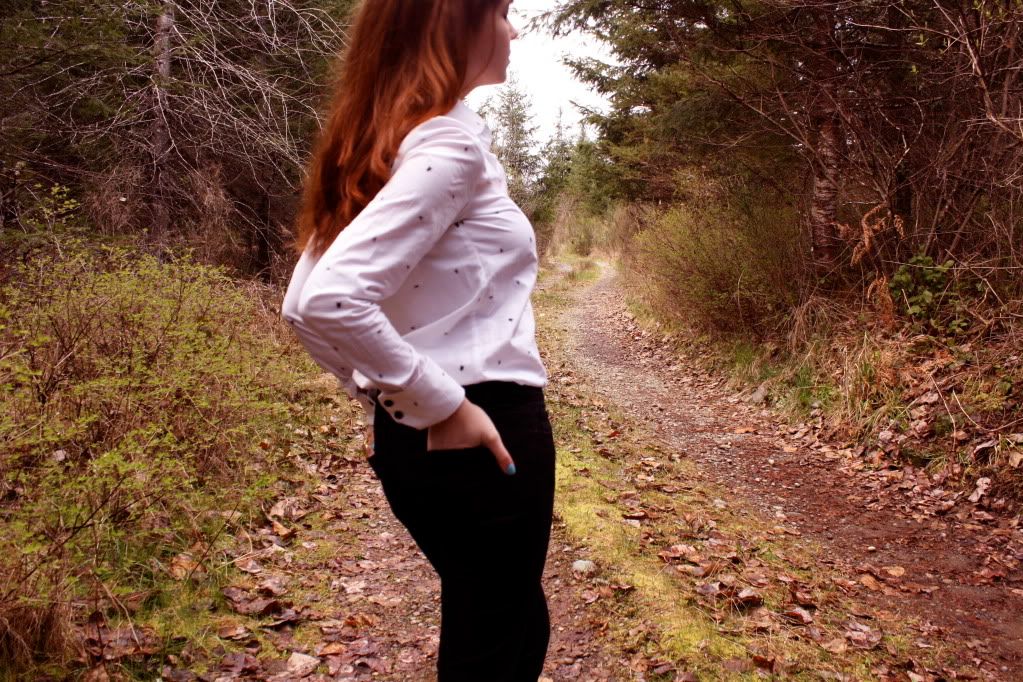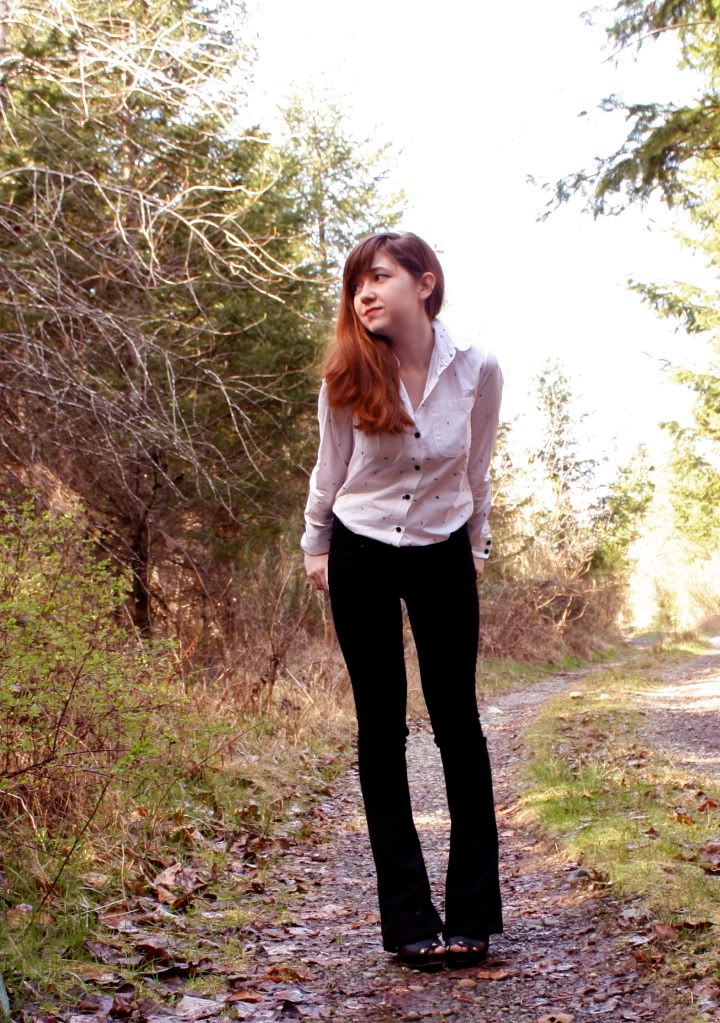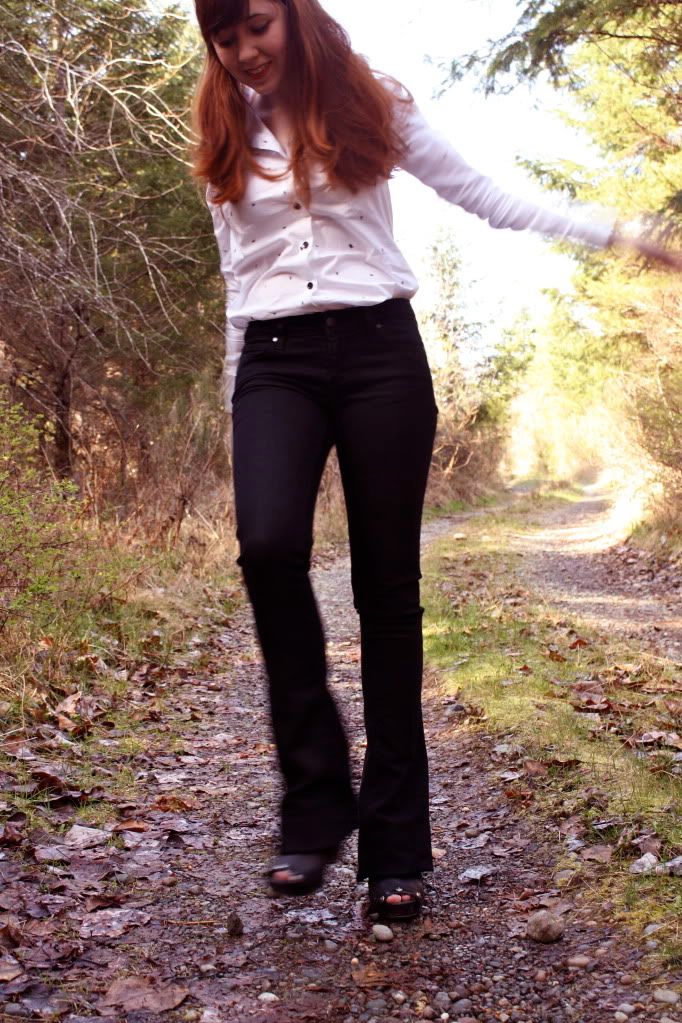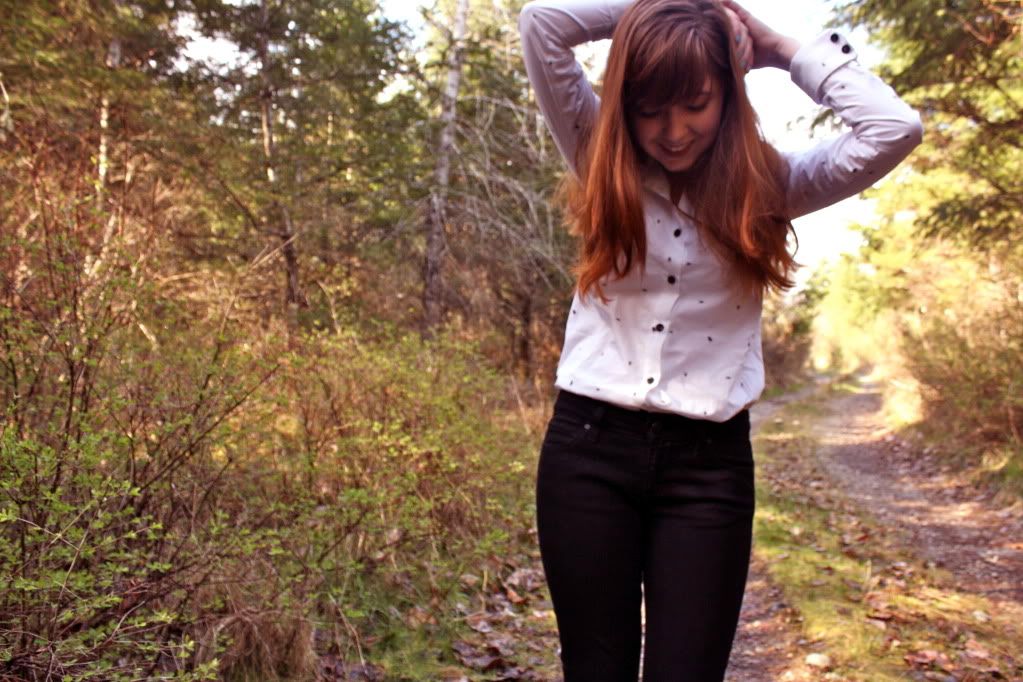 Outfit details:
Miss Sixty heels via
Gilt
The Quotation airplane ring
Joanna Laura Constantine filigree ring