My recent vintage hunts resulted in a few items; some that were less delightful once they arrived home. Yet another vintage dress I bought and brought home ended up being too large; a fact I couldn't ascertain in a store that didn't have a dressing room. I have decided I must resist dresses (no matter how pretty they are) in antique malls. Accessories: hats, gloves, and bags are a much safer gamble. No regrets on this sequined blue wonder of a hat.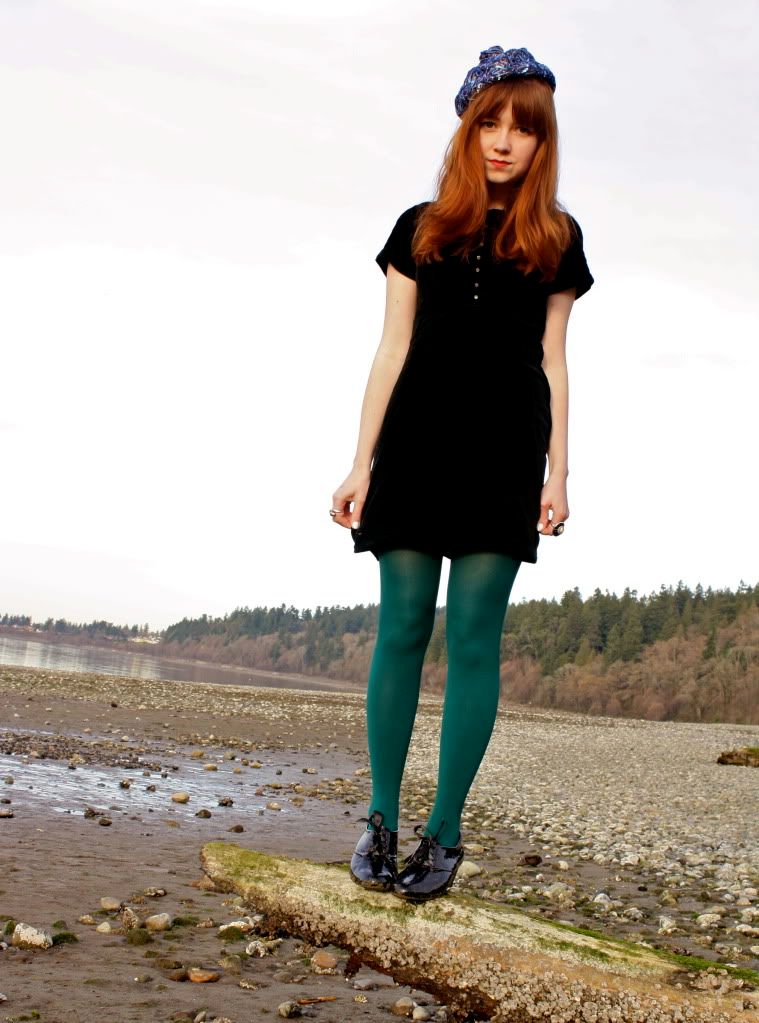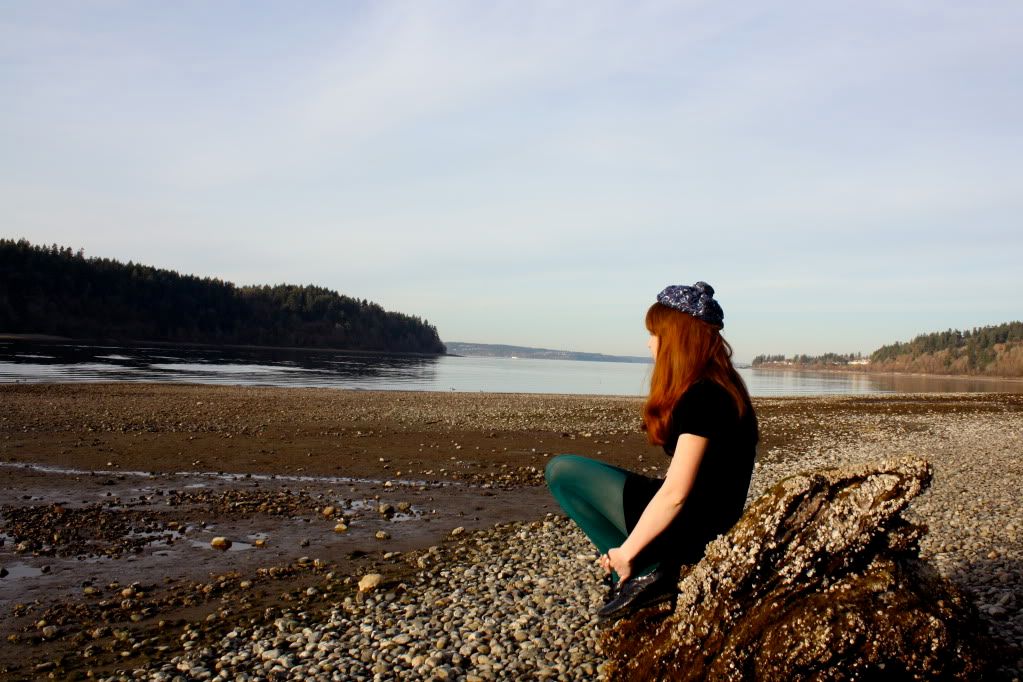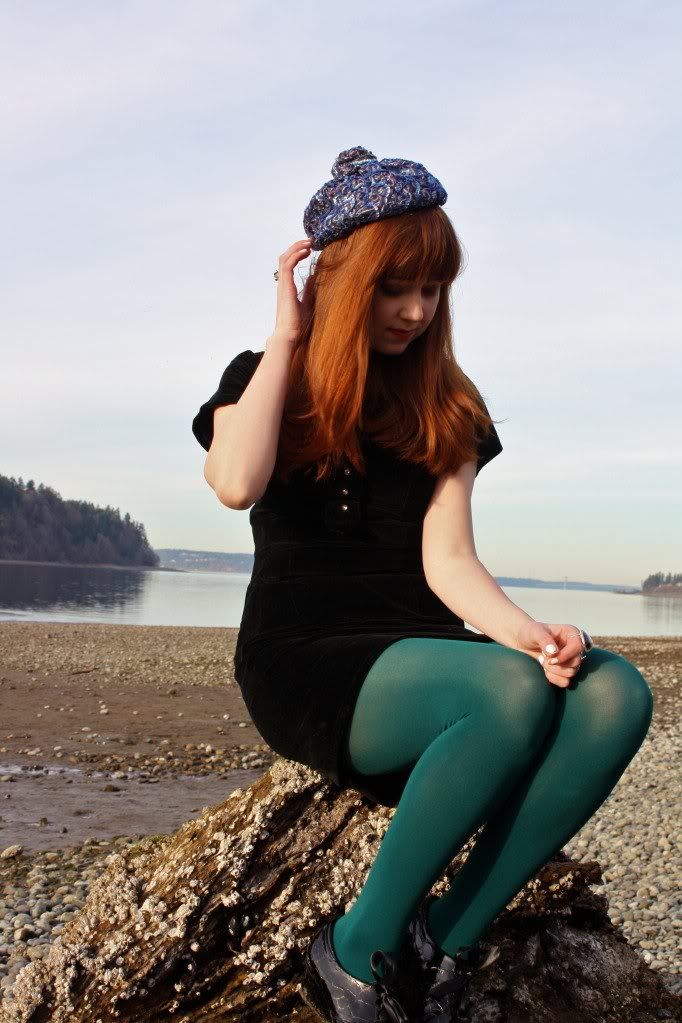 "I went back to the ocean today,
With my books and my papers, I went to the rocks by the ocean,
The weather changed quickly, oh the ocean said,
"What are you trying to find, I don't care, I'm not kind,
I have bludgeoned your sailors, I've spat out their keepsakes."
Oh it's ashes to ashes, but always the ocean,
But the ocean can't come to this town, this town is a song about you."
-Dar Williams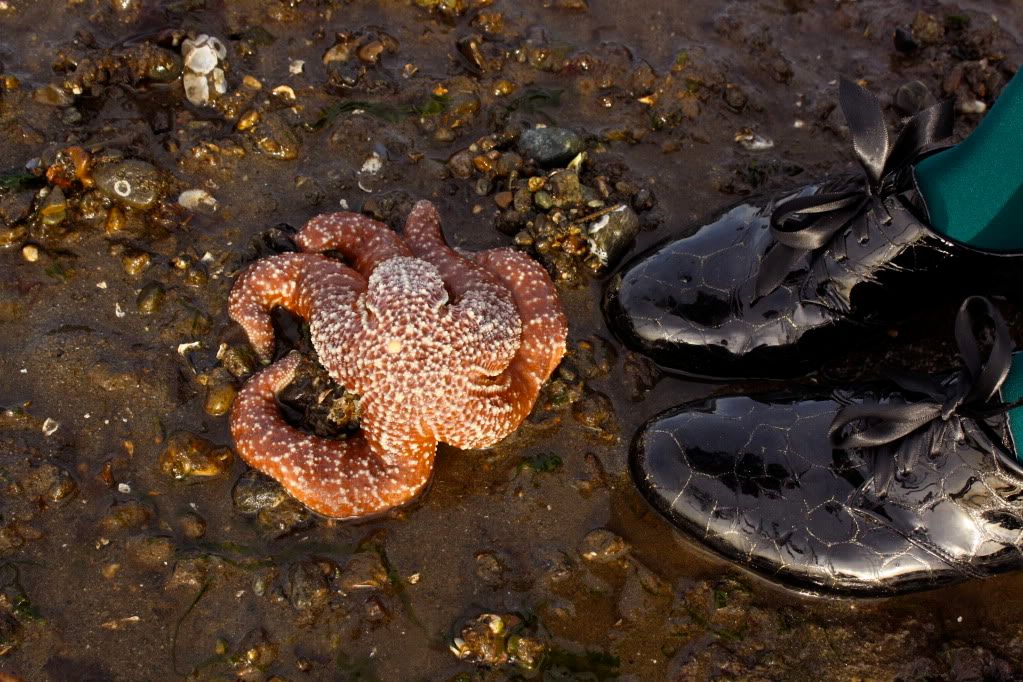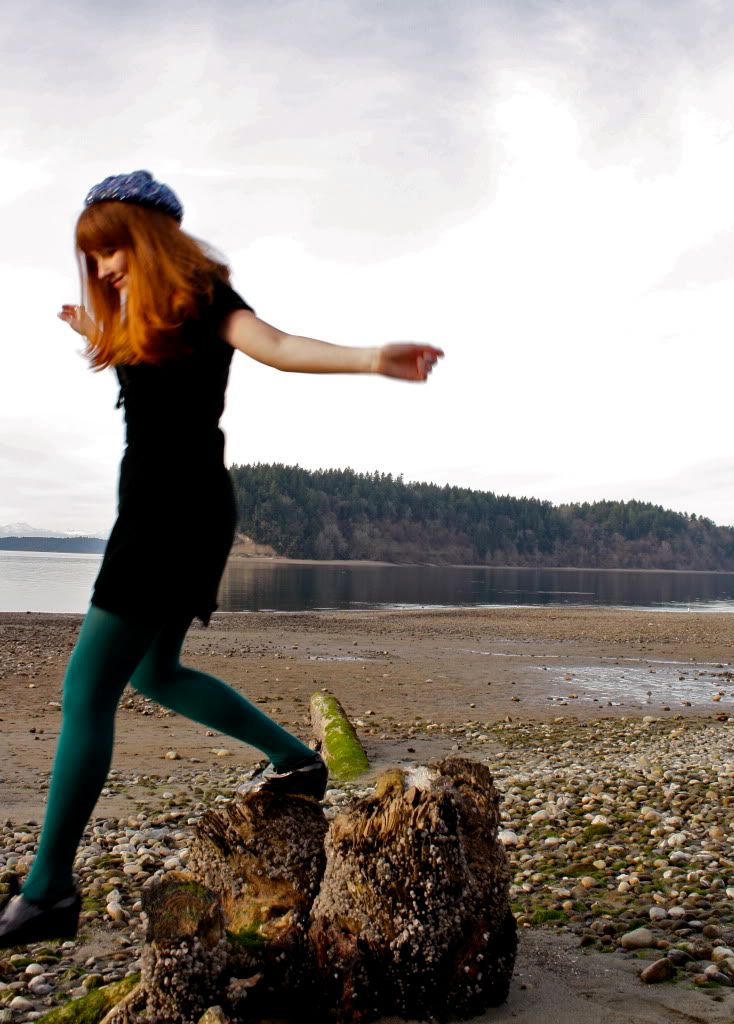 Outfit details:
Forever 21 coat
vintage hat&dress