I recently was offered a few items to try out from
Sophistix
, a clothing shop based out of Singapore (they ship internationally). After seeing the pieces for myself and wearing them, I'm totally sold on the store. They're much more modern than what I'm used to wearing, but it's a nice change and each piece has a lot of lovely details.
This dress
features sweet little flutter sleeves and a crazy shaped skirt that just drapes in such an interesting way. The print makes me feel as if I'm on safari, which is a pleasant form of escapism. If you are thinking about shopping there and you're from the US, the sizes do run smaller than our standard; I'm wearing a small and it's quite fitted.
P.S. At the moment it looks like I will be postponing law school for a year. As my father put it, "I've decided I'm not ready to decide." I won't bore you on the details and factors that went into the whole process, but I did want to update everyone on my current decision...I have some ideas on how to keep myself busy in this year and law school is still somewhere on the horizon.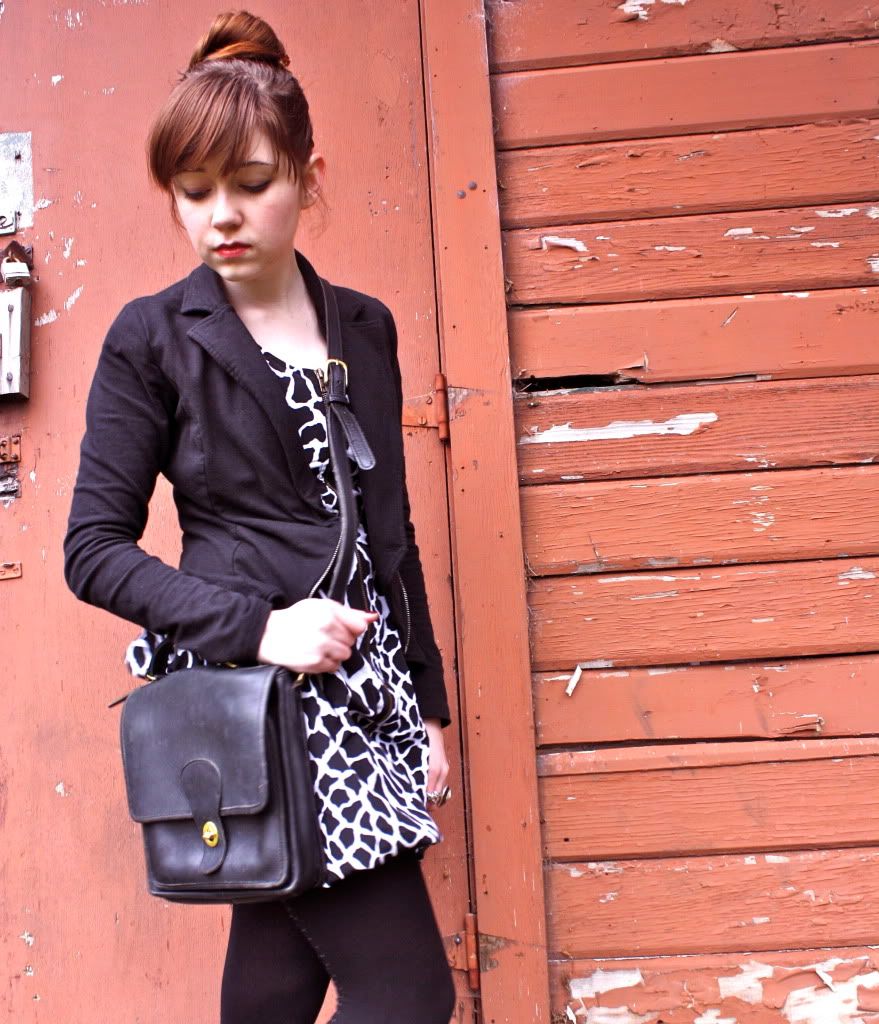 Outfit details:
UO jacket
street vendor rings