One of the reasons I love to include gifs (moving pictures) in posts is because the outdoors isn't static. I'm usually being blown around by the wind, getting rained on, or attacked by insects. The other day there were about a dozen snakes sunning themselves everywhere (which was a bit disconcerting). Regardless of what I experience, a picture is a single captured moment and usually full of deceptive serenity. A moving picture shows you the wind or rushing water; a more accurate depiction of a day.
On an entirely different note: I really love a good yellow bag to lug all my "baggage" around in. My loyal mustard yellow purse was beginning to look worse for the wear (fraying stitches and such), so finding this
perfectly persimmon bag
was basically a match made in heaven. Add to the equation that the bag is made from recycled leather and the drawstrings make it possible to style it in a bucket shape and it really can't be beat.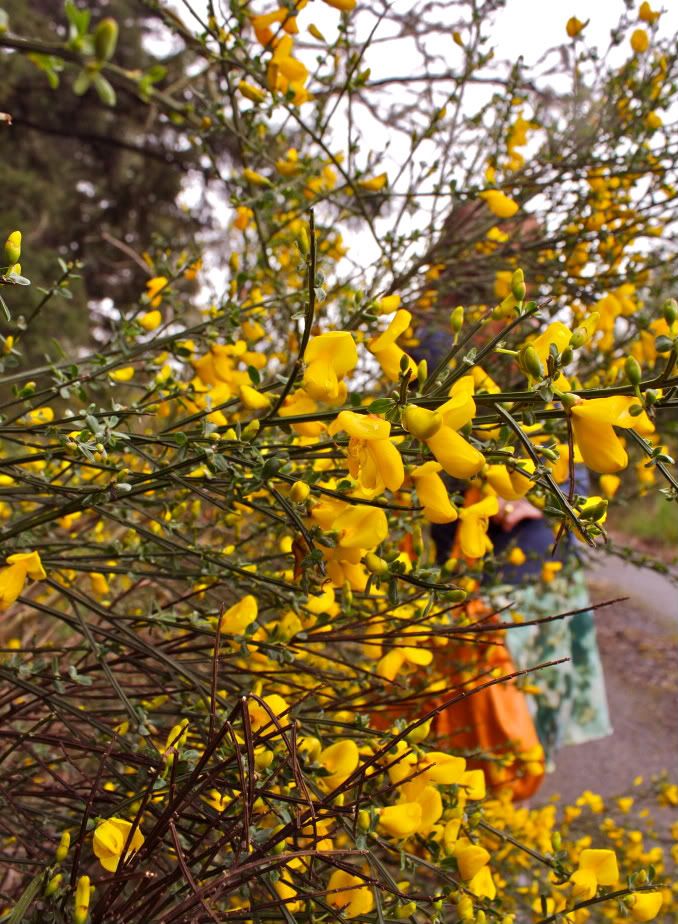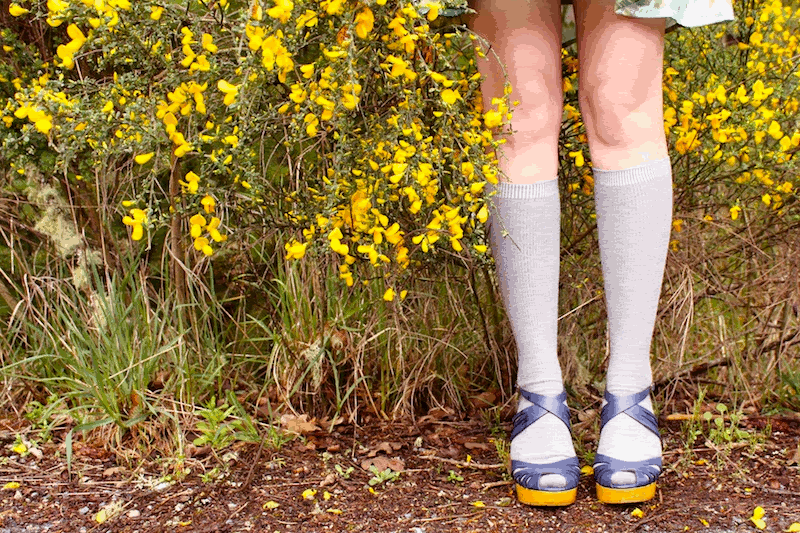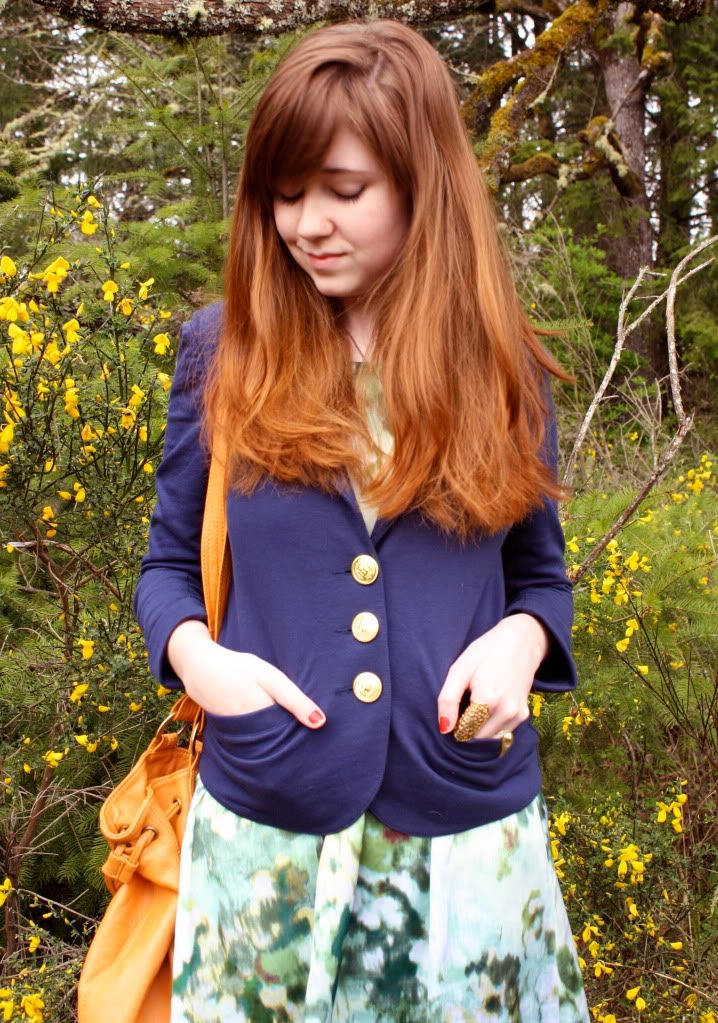 Outfit details:
Eight Sixty blazer via
Gilt
H&M dress
Thank You Mart socks
Seychelles shoes from my sisters
filigree and Bijules ring via
Gilt