Climbing trees and attempting to get in a good position for a picture in the 10 second self-timer window is difficult. Perhaps I secretly like the trials, because I keep devising implausible places to take outfit pictures? I really do enjoy climbing trees although I haven't done it enough recently (and I would never normally attempt to do it in heels).
I recently received a sweet little package from
Toujours Toi Family Affairs
and my favorite item inside was
this dress
. From the front it is a simple, well-cut black dress, but then you turn around and there's this stunning and interesting back. The straps are adjustable and can be tied a number of ways, although I haven't really done much experimenting with them yet! I really look forward to wearing this piece a lot this summer when the days of sunshine and warmth arrive...or I hunt them down elsewhere.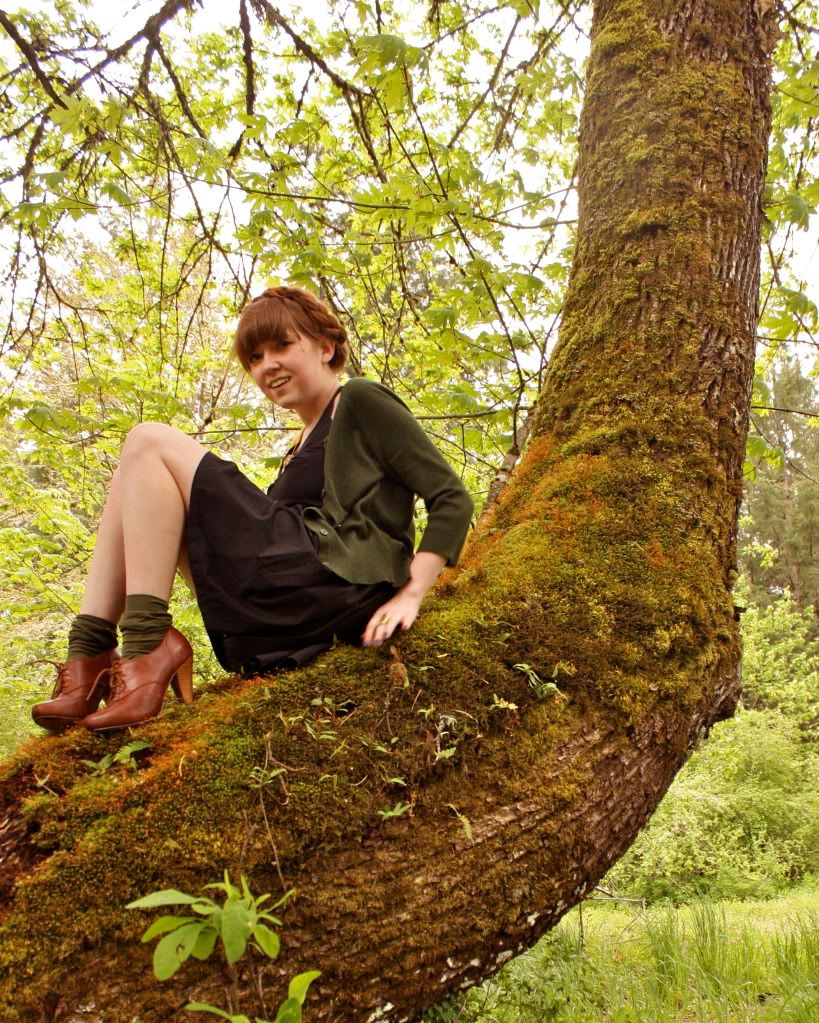 Outfit details:
Thank You Mart socks
Seychelles booties
This is my favorite cardigan in my closet and my mother keeps threatening to steal it from me because she likes it as well! Here's a few ways I've worn it in the past.