Bright, sunshine-y days are few and far between here in old Washington, but I'll take them as I get them. When the sun does appear I know it's time for one of my little blue dresses; I'm getting a little collection started. This particular dress is a nice, lightweight stunner and so perfect for summer weather...I'll probably get more wear out of it once I leave Washington.
On that subject I can officially announce a few things: my parents are moving across country to Virginia and I will be joining them there (my law school of choice is allowing me to defer for a year while I wobble). Before that (and still later this summer) I will be going off on an adventure with one of my sisters...and I'm still keeping the destination slightly secret. I think I will announce it in my first speaking video...maybe...eventually. My only experiences of Virginia are driving through it on to other destinations, so I'm excited to experience that state for awhile. Hopefully there will be good vintage stores and estate sales there!
All in all, my summer is going to be quite busy...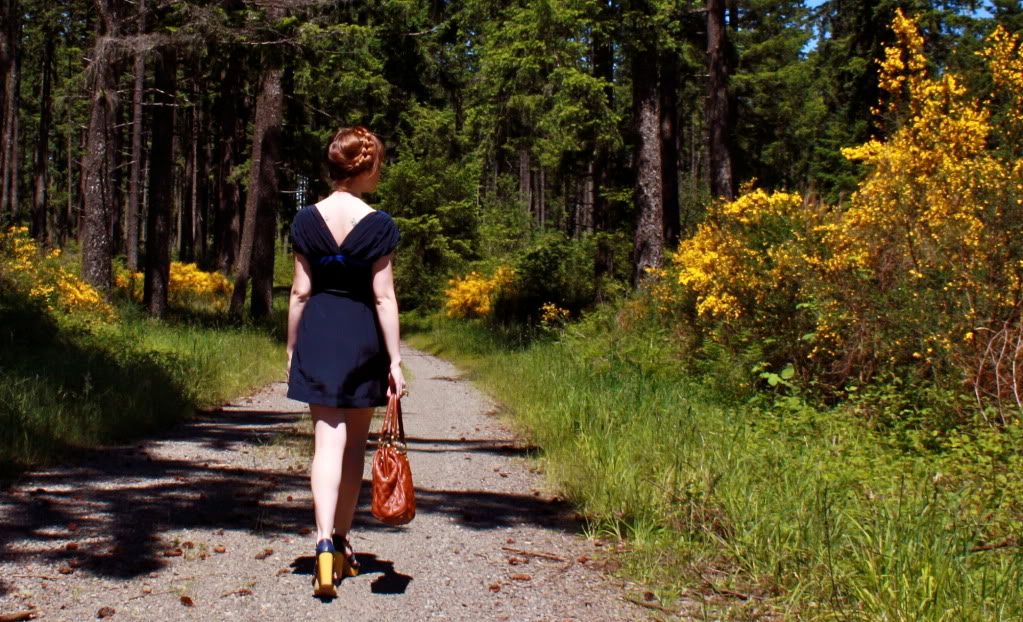 Outfit details:
Talonalia bird claw necklace