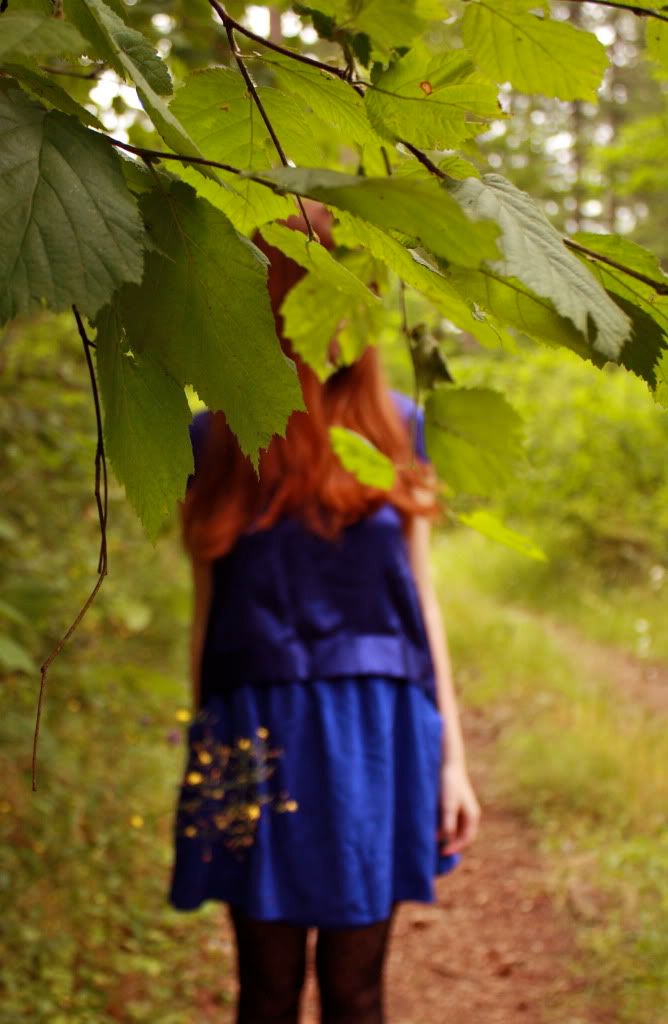 I've been making myself seek out more separates, but while I often find skirts I like shirts and blouses are another story. When I saw this top at Gilt, I was intrigued. It is in one of my favorite colors, silk, and had an interesting hem: short in the front and long in the back. However, when I put it on and looked in the mirror I didn't like how it looked on me...it was unflattering. The longer length in the back seemed to bubble out and make my upper torso look rather ovalish...like a walking blue egg with legs perhaps...I was ready to send it back when I started to think about why "flattering my figure" was such a big deal...
I don't think fashion is all about looking pretty or even merely making me look decent. Societal norms of style don't interest me, so how do I still get hung up on this idea of dressing in a flattering manner? If I can abandon the style of the majority of my peers and try to find clothes that I organically enjoy wearing, then why do I still avoid clothes that might make me look short/round/etc?
Even the idea of "flattering" is an attempt to be objective of an entirely subjective view. What does flattering mean? Making my figure look like some stereotype of feminine appeal? Or merely highlighting the best features of me, rather than some impersonal, cultural ideal? Yet, even if we focus on strategically dressing for my best features there is still no easy answer. What are my best features? Wouldn't that depend on who you're asking and their rank system? I couldn't give myself any satisfactory answers to those questions, but I also couldn't see the reason I should try to "look my best" and dress my figure to "my advantage." What is the purpose of getting dressed in the morning, truly? Since I am dressing to please myself, flattering my figure seems quite unnecessary.
So, all this debate led me to the conclusion that I'm keeping the blouse. Why? I like the color and the way it feels on and for now, that is enough for me.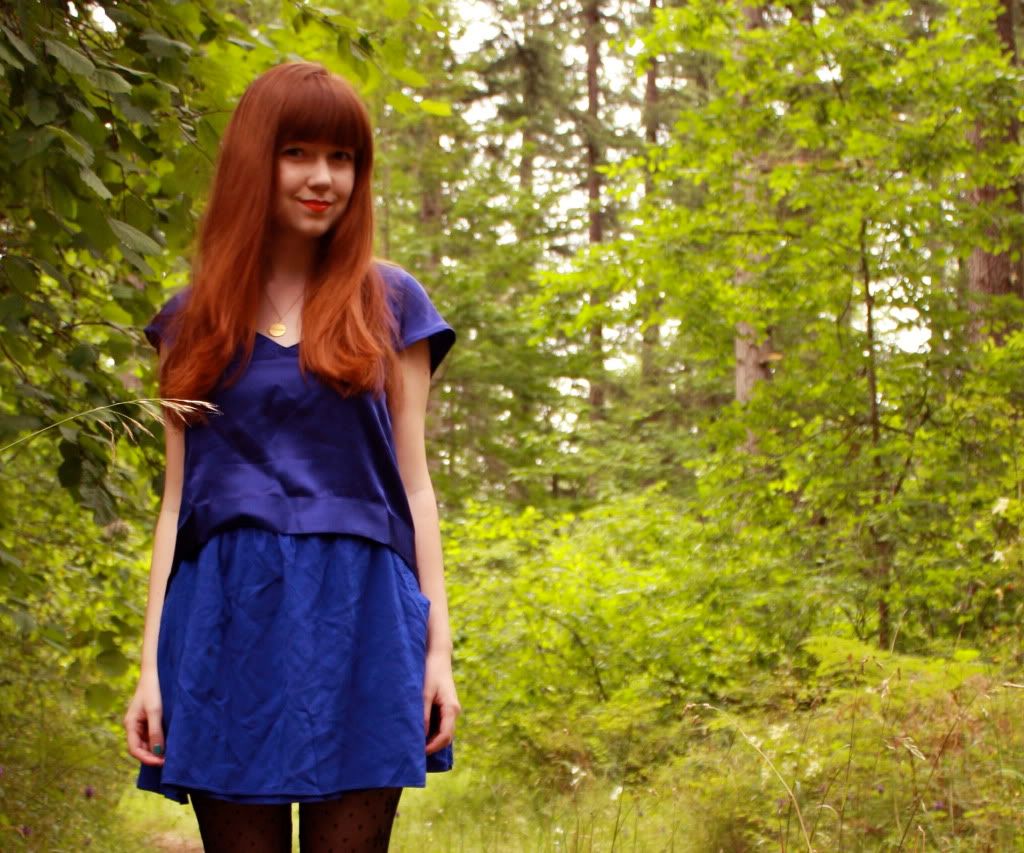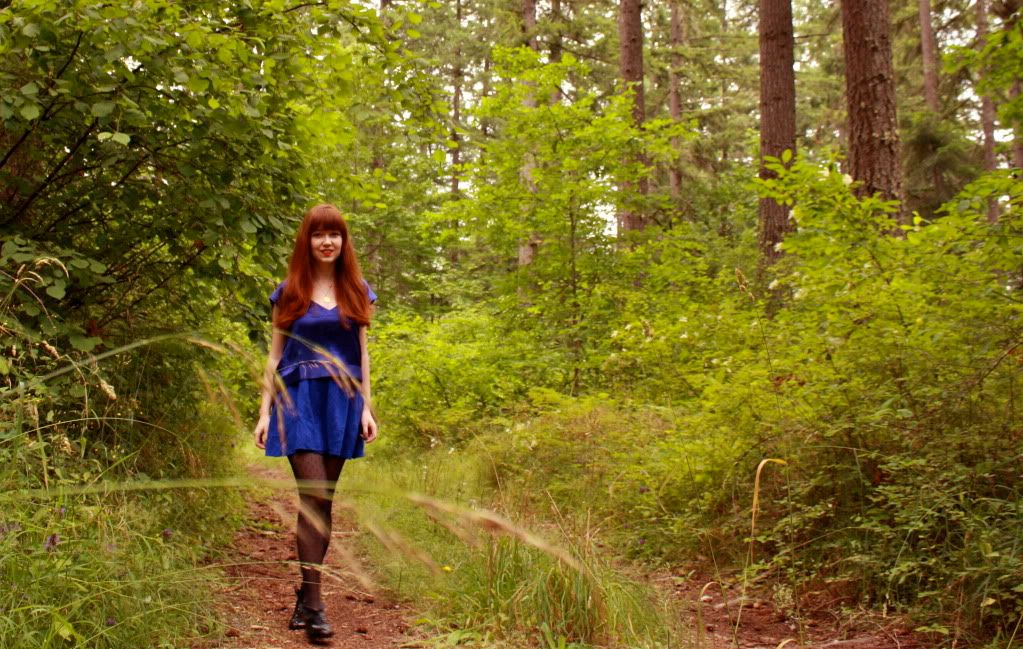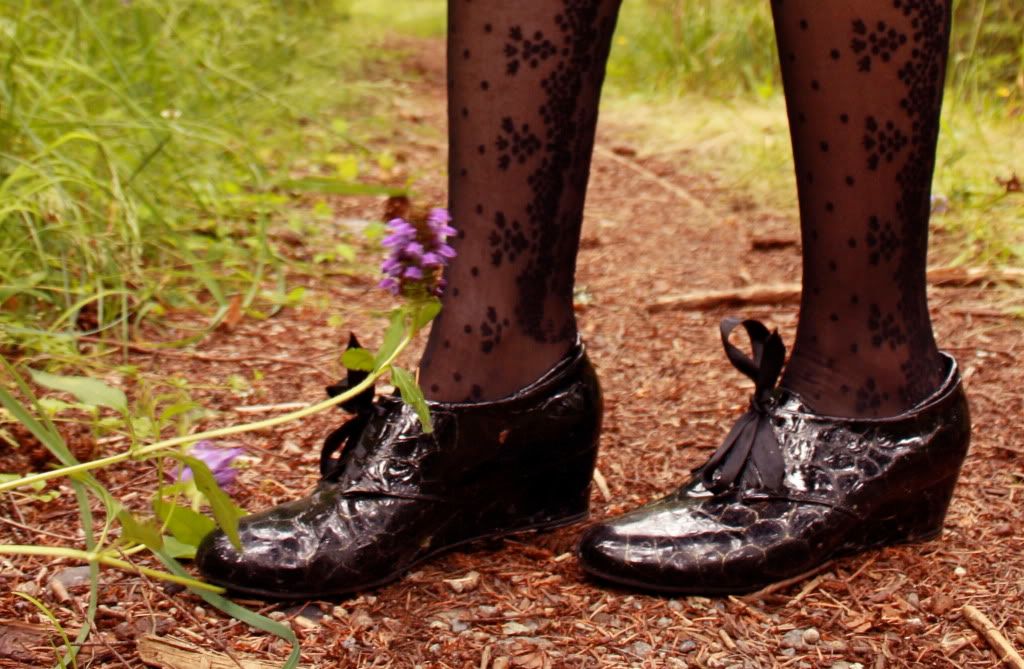 Outfit details:
F21 skirt
Cynthia Rowley tights
*I wish my wrinkles were another sartorial statement/stance, but that is sheer laziness...