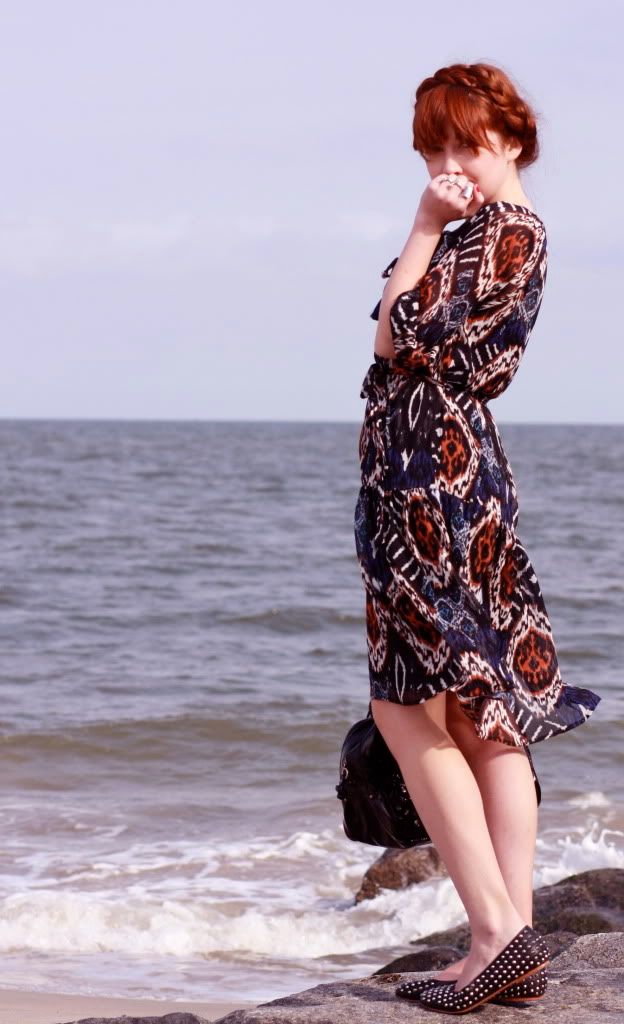 In case you missed it: I live near the water now. Perhaps instead of being one of those "plain white wall" bloggers I mentioned before, I will be a seaside blogger. Even when it's breezy and cooler, I still find myself wandering down to the water for a bit of a break from...life. These pictures also generate a false impression, since I don't really wear shoes at the beach. It's one of the most pleasant experiences to just kick off your shoes and wander about barefoot in the sand...
This dress
is a new piece from
APART
; a brand that has been overseas since the 70s and just recently opened up it's online store to US customers. I snagged a couple of fun pieces from their store and I'm so pleased with their quality and they arrived super quickly. This dress is so breezy and I love the fun, bold print. It's a large, loose-style dress for someone of my height (5'1"), so I kept the belt it came with fitted at my waist and I rolled up the sleeves to make the proportions work better on me. It's a super small and easy adjustment, but it makes all the difference when you have a petite frame, especially since I didn't feel like wearing heels.
*If you see something you like in
the store
you can get 25% off your order with the code "CLOTHESHORSE" at check out; it's good until 11/30. They also offer free shipping on orders over $100.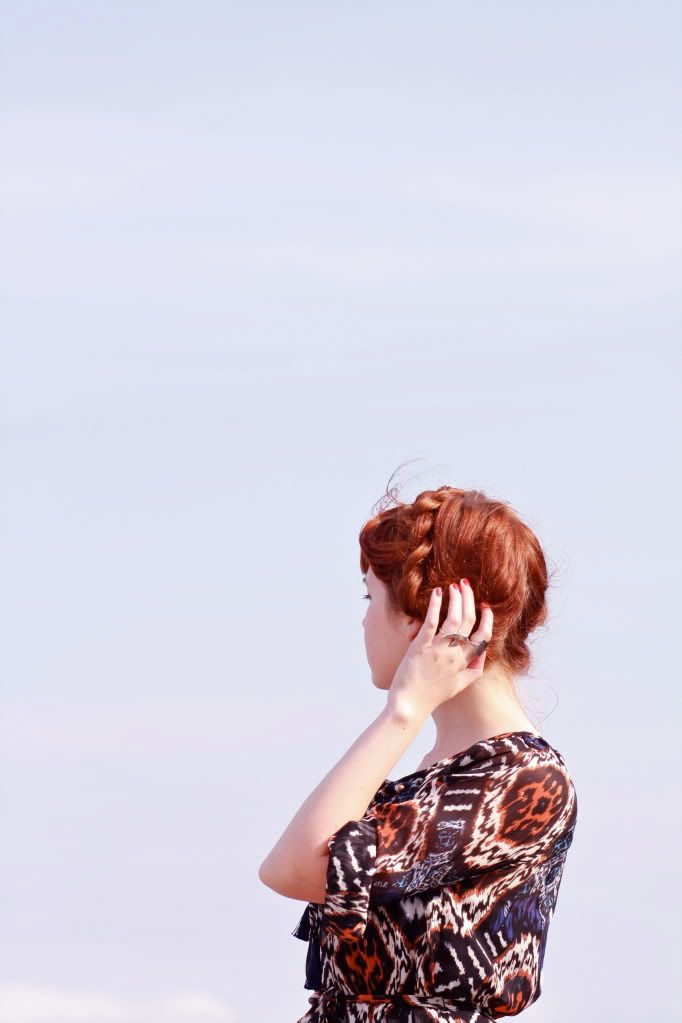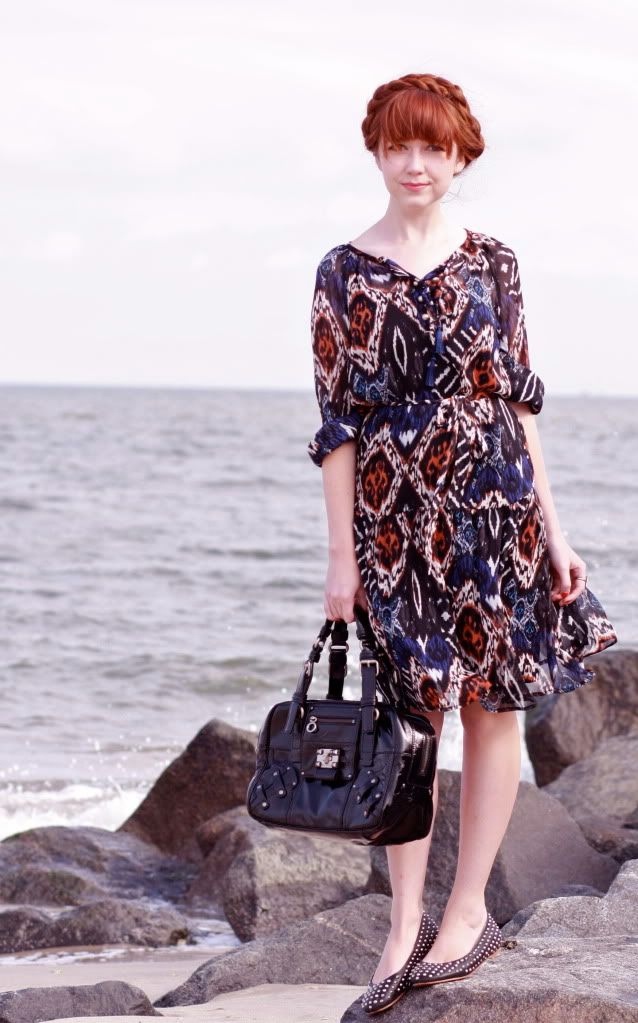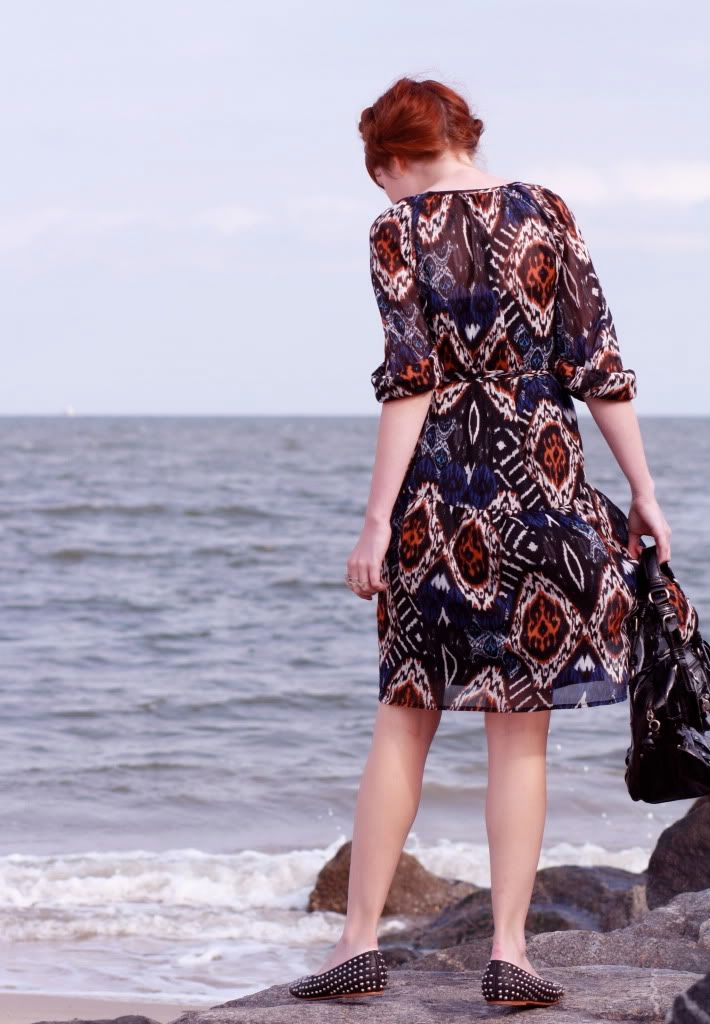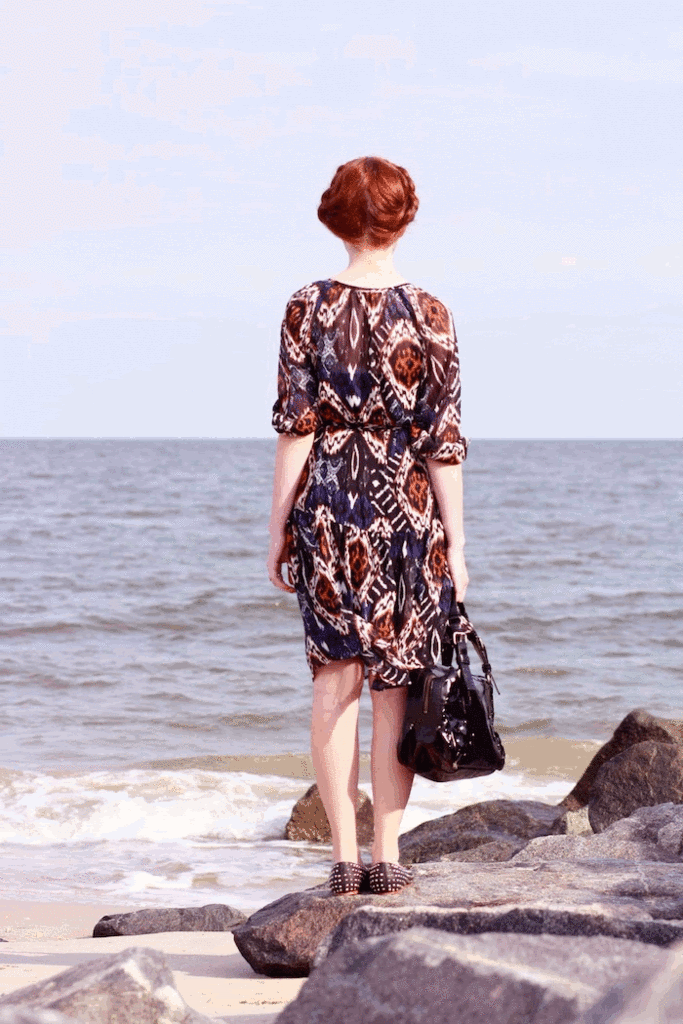 Outfit details:
Juicy Couture purse
secondhand ring & Bijules ring