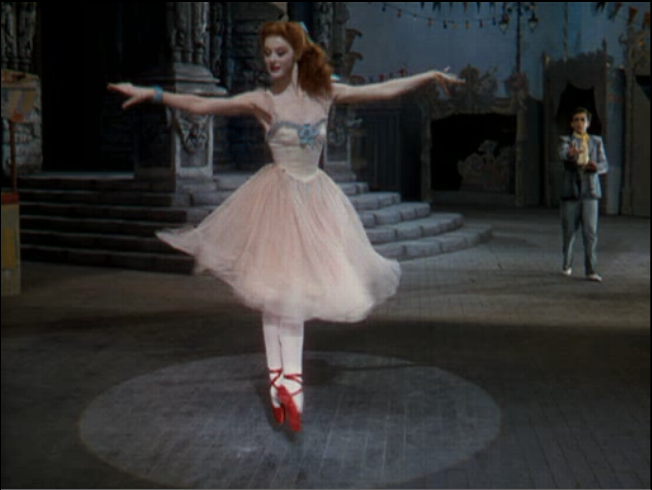 A classic film and pefect example of the story-within-a-story writing style, is
The Red Shoes
. The film follows the life of a young ballerina who climbs from the corps de ballet at an established company to become the lead in the ballet The Red Shoes. The ballet (within the film) is based off the rather grisly, but redemptive fairy tale by Hans Christian Andersen. Life reflects art and the viewer is swept between the fantasy of the stage and the backstage realism. The plot for the film found inspiration in the real life drama surrounding Diaghilev's Ballet Russe and the famous scandal of 1913 when Diaghilev's star, Vaslav Nijinsky, married the Hungarian ballerina Romola de Pulszky. (Diaghilev fired them both.) While the leads in this film could easily have fallen into stereotypes of ballet ingenue and overbearing manager, the actors (Moira Shearer and Anoton Walbrook, respectively) bring a depth and emotion to their characters that is rarely seen. Immersing yourself in the film you cannot cast one as villian and victim when their motives aren't so simple: a passion for art and ballet drives both to the brink of sanity. Yet, what is genius but the tip-toeing of that line? Can one achieve true greatness without certain sacrifices?
Lermontov (Walbrook) makes great demands of Vicky (Shearer) and truly all of his dancers and creative team. Is he Mephistopheles: the devil making a bargain with Vicky to make her a great dancer at the price of her soul? I prefer to see him as a passionate obsessive; a man for whom the art and perfection that ballet so often asks of its participtants comes before all else. While Vicky is eagerness and joy to the aloof and cold Lermontov, in the end their desires and drive are the same. Lermontov only reveals the tension and sacrifice necessary in Vicky's life. His demands are not for personal reasons, but abstract and from forces beyond either person. That force being art: a force worth living and dying for.
As compelling and moving as the characters is the sensitive cinematography; it won Oscars for cinematography and art direction. The colors are rich and vibrant, many scenes dominated by cool aqua blues and oversaturated red. We are also treated to brilliant visuals of Paris, Monaco, and London as the ballet travels. During the ballet within the film the speed is carefully manipulated to make the dancers seem to linger at the tops of their jumps. Intentional composition is apparent in every shot, especially ensemble scenes that visually illustrate the energy and tension of a creative team at work.
One does not have to be an admirer of ballet to enjoy the film; the storyline, characters, score, and visuals are compelling on their own. I won't spoil the ending for anyone, but it is a film that the viewer feels as much as they see.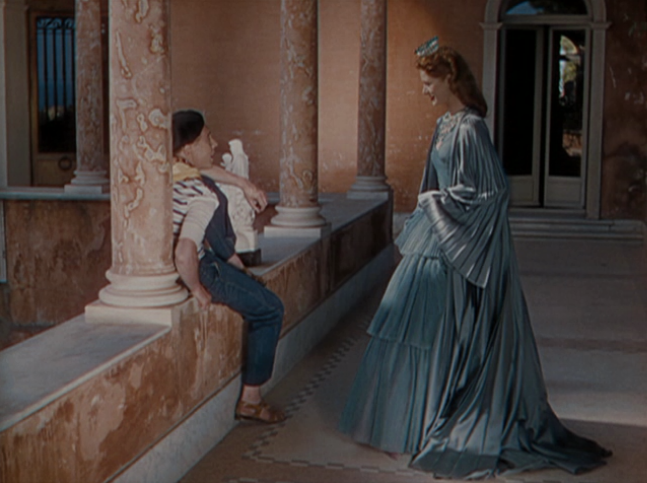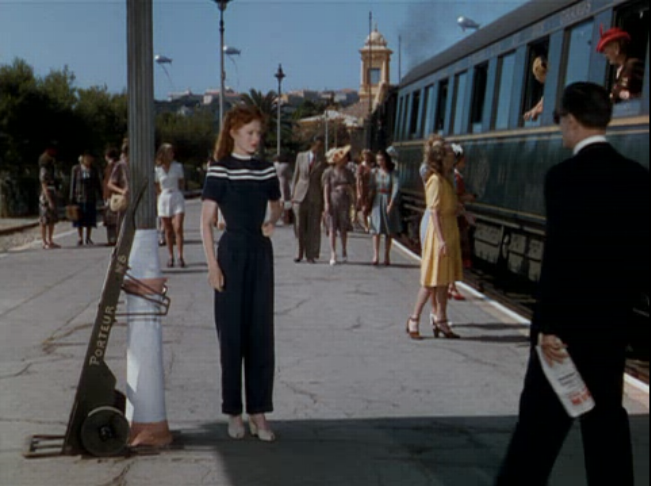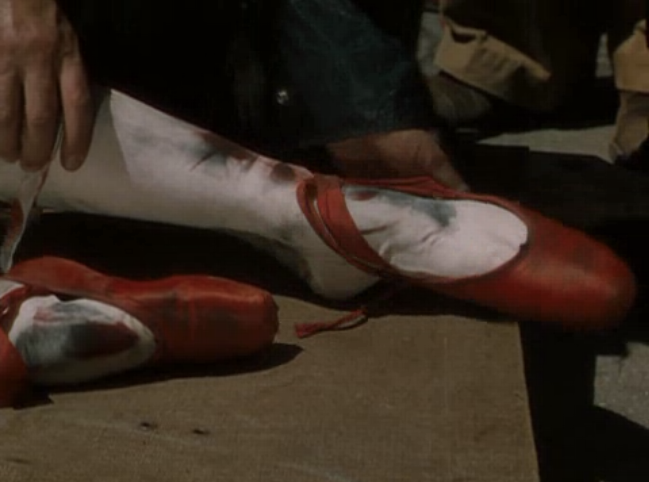 The Red Shoes, The Archers production