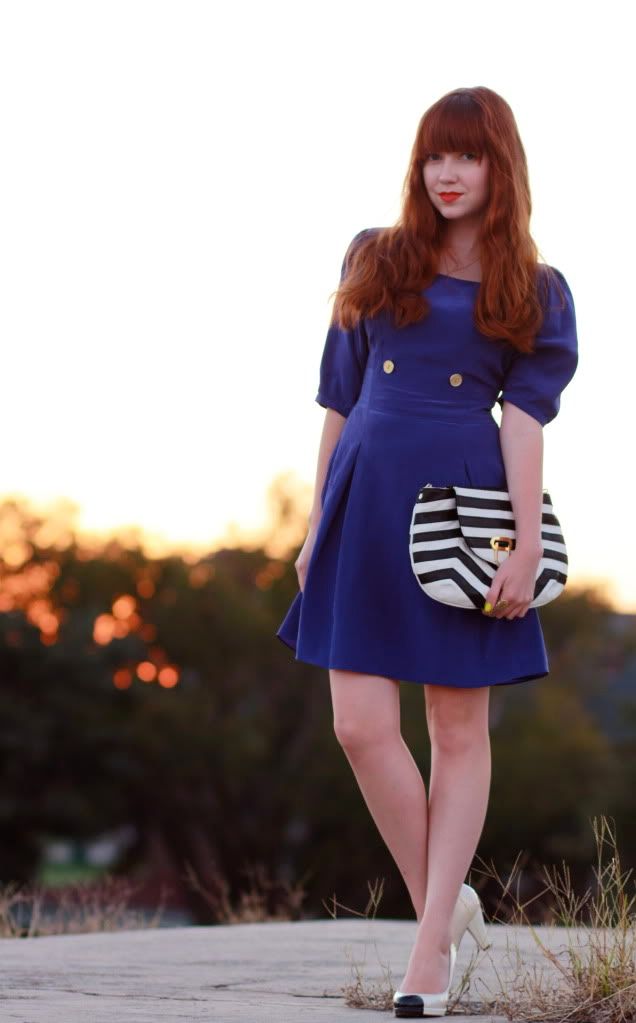 My "blue period" continues with this jazzy little number in one of my absolute favorite shades. I dashed outside racing against time to get the perfect shots at sunset. It's such a brief frame of time where the sun sinks below the tree line but is still golden and visible before it's gone completely. Using the tripod and self-timer method of photography means there isn't much room for mistakes in focus or framing...but I think I must enjoy the challenge since I keep seeming to create them for myself.
The lovely handbag line
Melie Bianco
picked me as their blogger of the month for October. I've been familiar with the brand for awhile, so I'm very excited to work with them this month. Melie Bianco is a vegan line with the philosophy of affordable luxury. I like how they take the trends from the current season, but don't literally copy "it bags." As their blogger this month I got to snag two bags; I chose the
wave trimmed satchel
and the
stripe foldover clutch
.
I don't usually use clutches (they can be awkward to carry), but I decided to expand my horizons and I loved the graphic stripes on this one. It's a good size that fits just about everything I could desire and the polka dot lining is complete with inside pockets to keep your items organized. The wave trimmed satchel appealed to my desire for a perfect black bowling-style bag. Both came with longer straps, so there's more than one way to wear them. I'm sure you'll all being seeing them in more outfits in later days, but I wanted to share how they came into my possession!
*Also
Melie Bianco
is offering a special discount code for my readers! Enter "MBLVSTCH" at checkout to get 15% off site wide.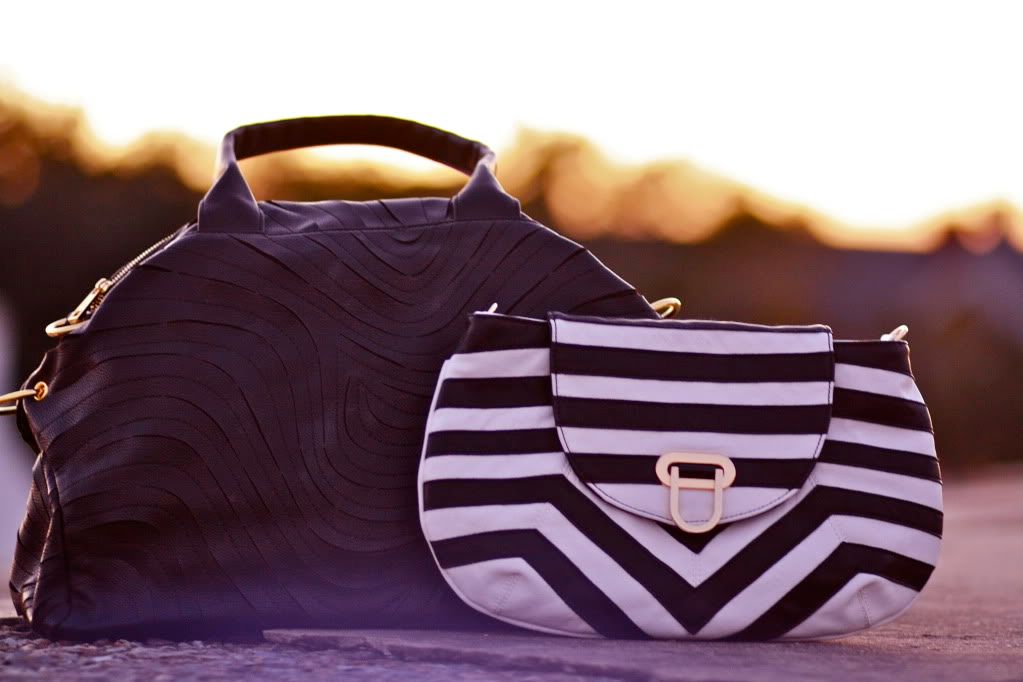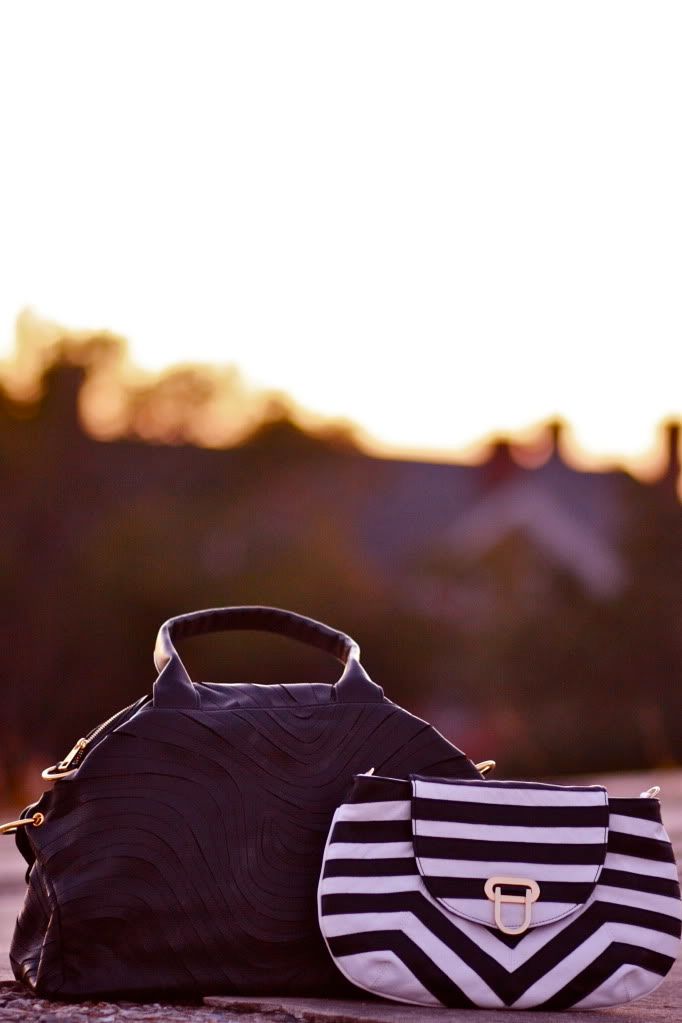 Outfit details:
customized Girly-Girl shoes