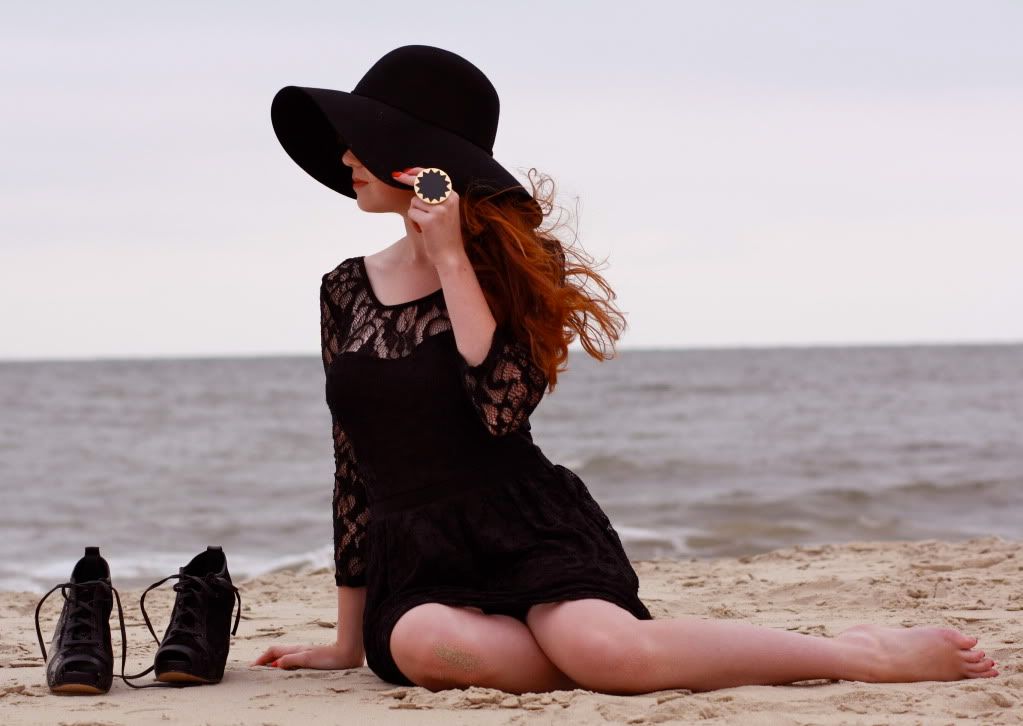 I love spending time on the beach; even when the weather is grey and windy especially since that type of weather usually means that I will have the beach to myself. If all my posts haven't made it clear yet: I'm quite a loner and enjoy wandering around empty places (in truth most people make me nervous). With a book in hand and my mother's dog in tow, I don't really need anything else to pass an enjoyable afternoon...
While I have gotten more comfortable wearing all black than I used to be, those types of ensembles still make me feel more like a character in a film than anything else; when I add a floppy hat and
an oversize ring
things really start to get dramatic. I wasn't actually expecting this House of Harlow ring to be so large, but I can't say I really mind the size...perhaps it isn't an "every day" ring (since it gets in the way!), but it's very fun to wear. I'm rather tempted to write "pow!" on the leather burst as it reminds me so much of old comic strips. The outfit actually started with my
new dress
; the lace is so soft to the skin and the saucy back definitely sets it apart from other black lace dresses.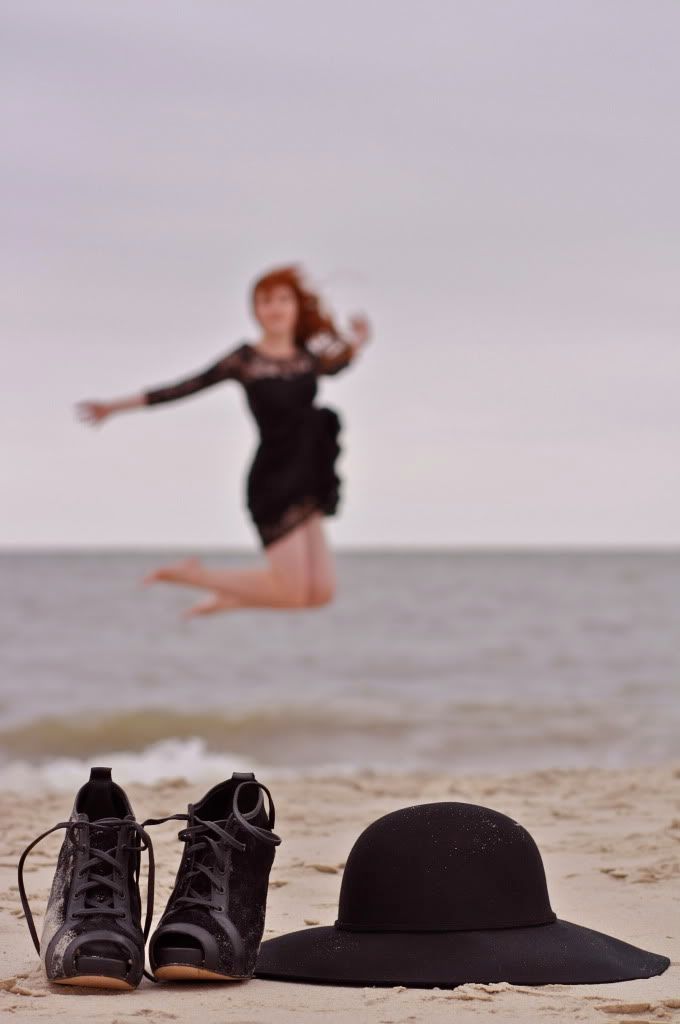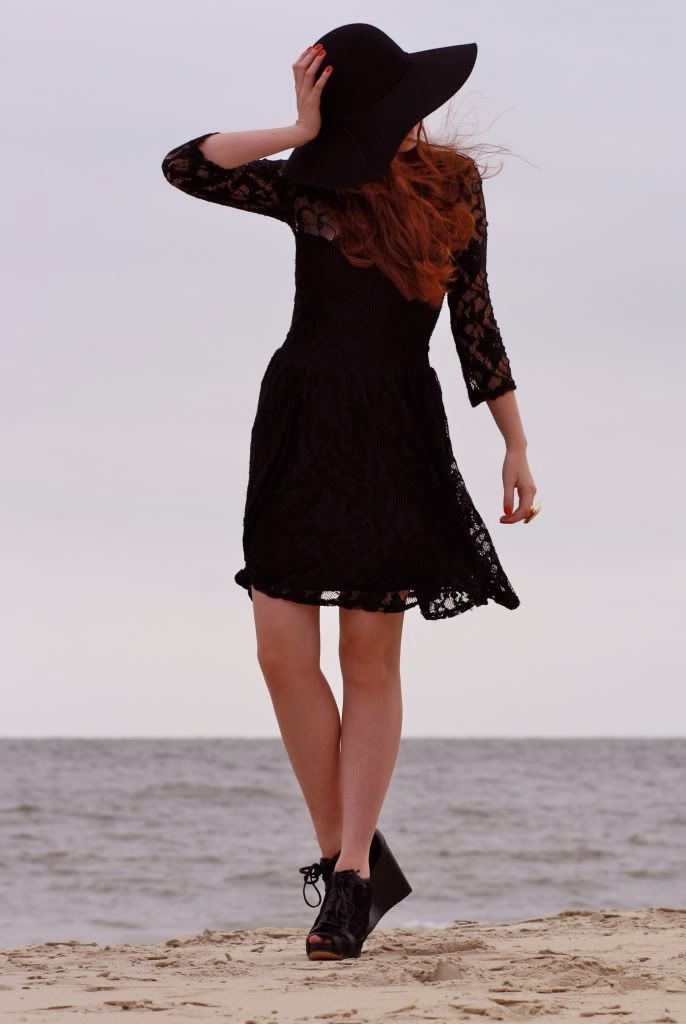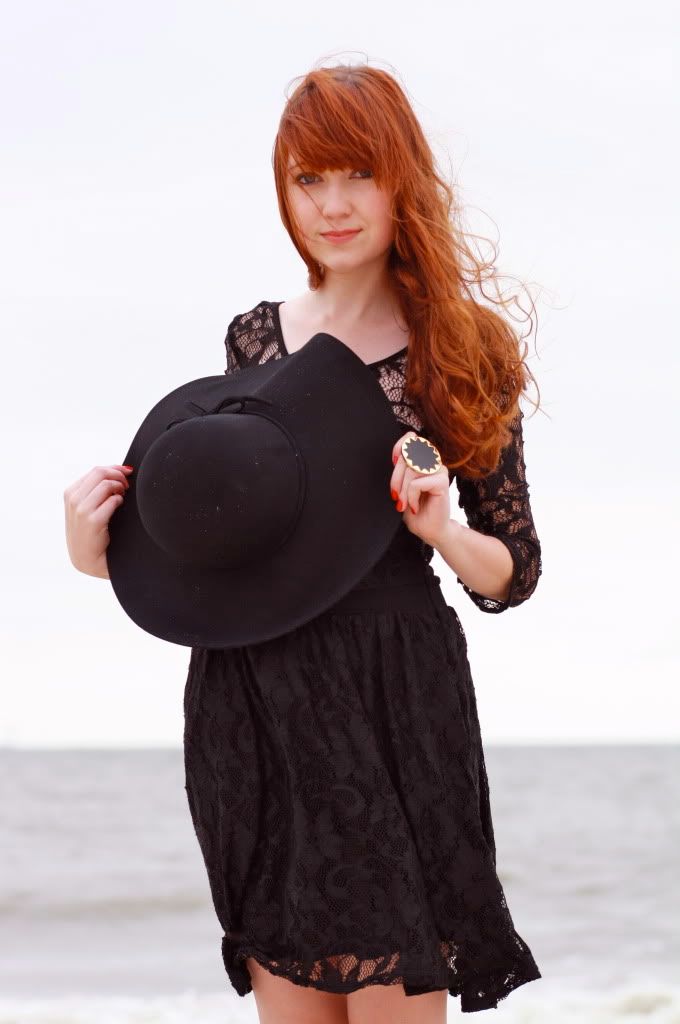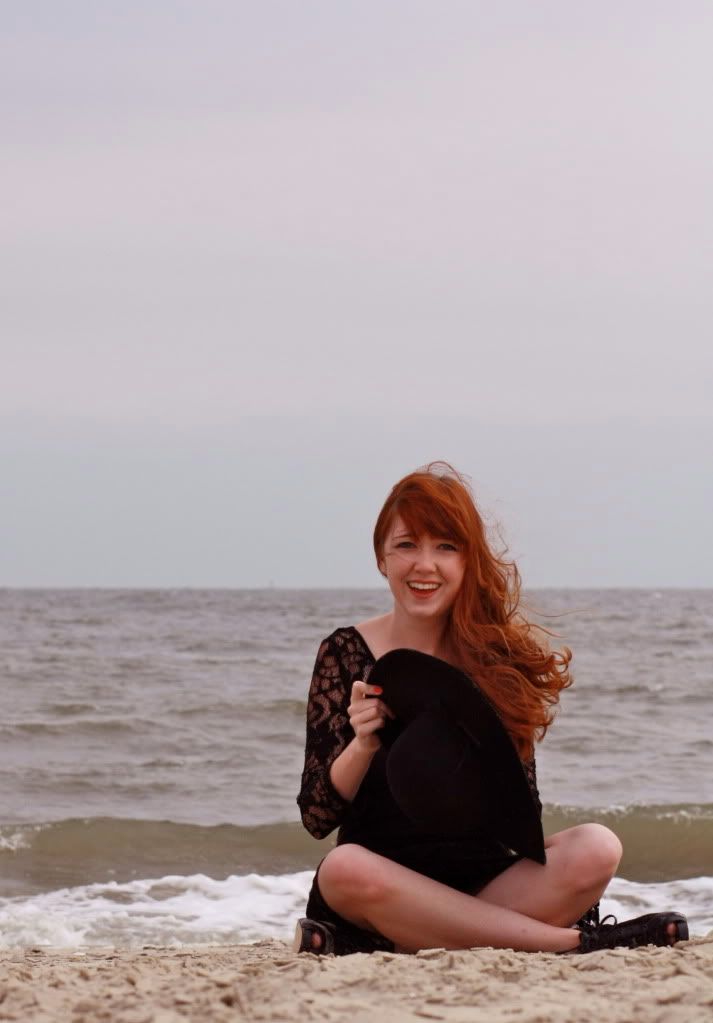 Outfit details:
secondhand black hat
gifted Pierre Hardy for Gap wedges
*all pictures by me