In case you didn't notice from last week's post featuring this dress, I'm in love with this little number. It's a great investment piece because there are so many ways to wear it and it has a timeless quality (plaid will always come back in style). I especially enjoy how it looks with my bright tights and heeled oxfords; perhaps a little Nancy Drew-ish?
I certainly feel as if I could be in some mystery novel when I meandering through the moat wall. It's such a curious space that seems to belong more to a story than reality. With the sun bouncing off the water outside and casting ghostlike patterns on the ceiling and walls there's an added surreal quality to the space.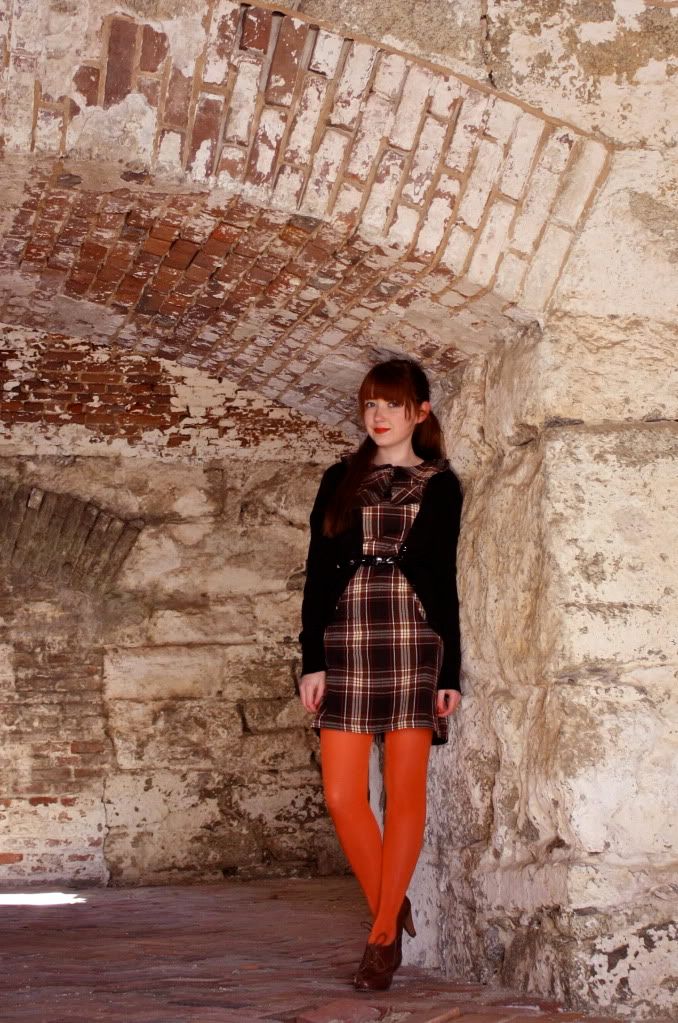 Outfit details:
Anthropologie coat
H&M cardigan
secondhand belt
H&M tights
P.S. A peek at last week's remix.