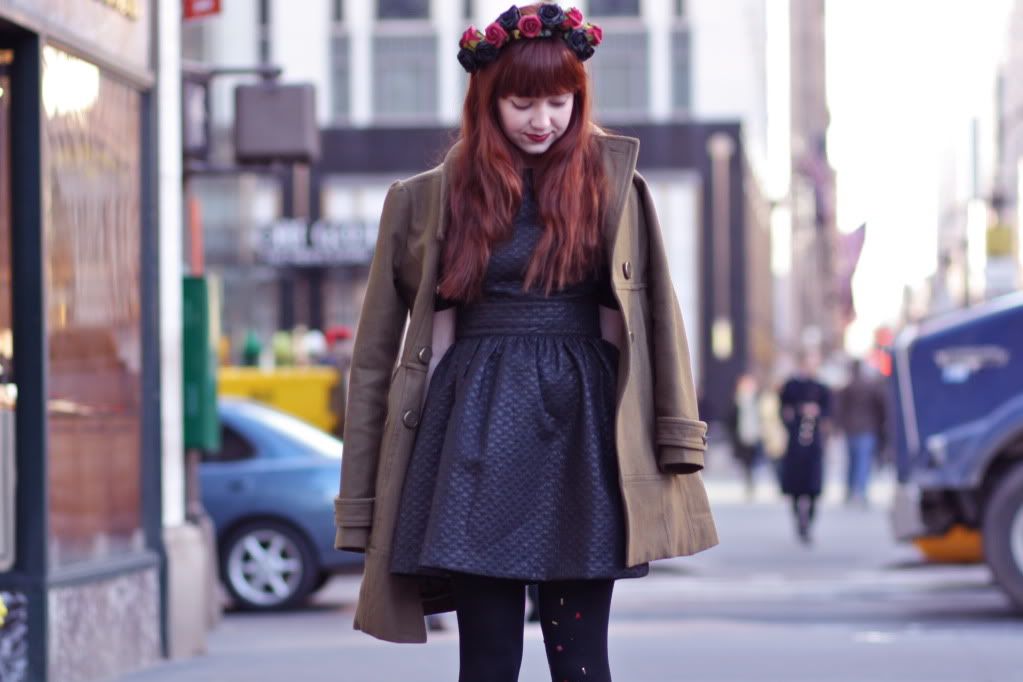 On my second day at NYFW I decided to go with a bit of a Gothic Lolita inspired look. Mostly, I was inspired by my love of my new Loulou Loves You headband and the fact that I'm naturally quite fair. The headband received a number of compliments and certainly served as a reminder that spring will eventually come to the still partially-frozen New York.
It was quite a busy and exciting day. I'm seeing so many shows, meeting loads of interesting people, dropping my studios, and snapping pictures like a paparazzo. Unfortunately, all of this activity does make blogging quite difficult! I hope to find some down-time soon to edit my images (and videos!) with you. Do check out
my Tumblr blog
for some coverage and
Tumblr.com/nyfw
for other inspiring content.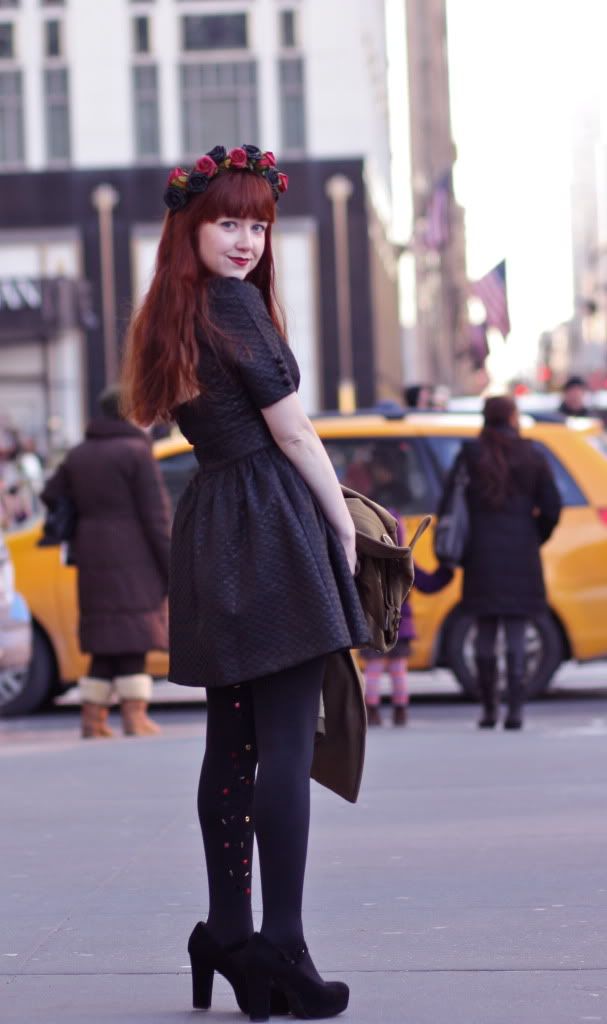 Outfit details:
ASOS dress
Bebaroque tights
Jeffrey Campbell mary janes