Roommates are a life-saver during fashion week. On a typical day I do all my blog work alone; I take my pictures while wandering around by myself, go home and edit and put together a post (attempt to proofread it myself), etc. Fashion week is a whole other animal and having someone motivate you to get up in the morning, share a cab ride with you to Lincoln Center or Milk Studios, and then also take your outfit picture for you...completely amazing. My roommate, Erin was even kind enough to lend me her coat one day when I was short an outfit (it all balanced out when she borrowed my dress another day!).
The coat ended up being perfect for the weather and our trip to
Lauren Moffatt's
studio. I like this coat so much I'm tempted to buy it for myself, but after seeing her new collection which won't be out for awhile I think I need to start saving my pennies. I was blown away by so many of the pieces and each had wonderful details that were fantastic to see in person. I took pictures at the studio, so I'll be sure to share those as soon as I have some down time.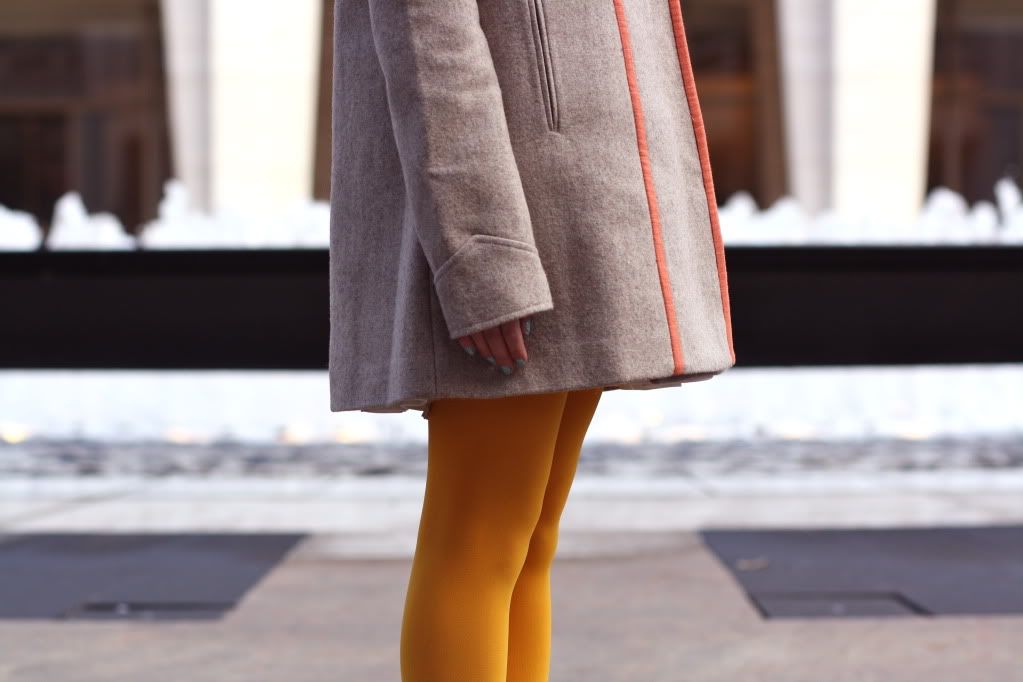 Outfit details:
vintage dress
We Love Colors tights