I was drawn to this little set for the stunning jacket with organza collar. I thought I would wear the jacket as a fresh spring layer and not wear the set together...but once I tried it the result was too sweet to not wear out and about. I usually resist such matchy-matchy outfits and literal interpretations of vintage, but occasionally I give into the impulse. Next time I wear the jacket or dress I'd like to mix it up with more orange or coral accessories; now I just need to find the perfect shoes and purse.
Apparently, my great-grandmother was known as quite a clothes horse in her day. My mother said this is the type of outfit she wore work only
her skirts were shorter
! Just another reason I wish I had had an opportunity to know my great-grandmother better.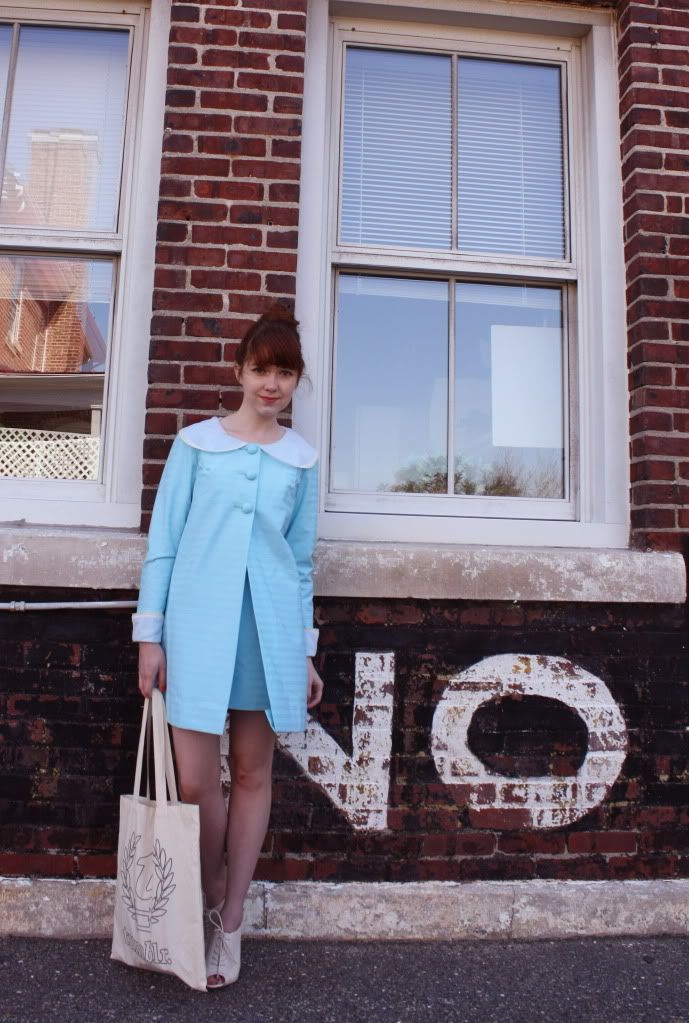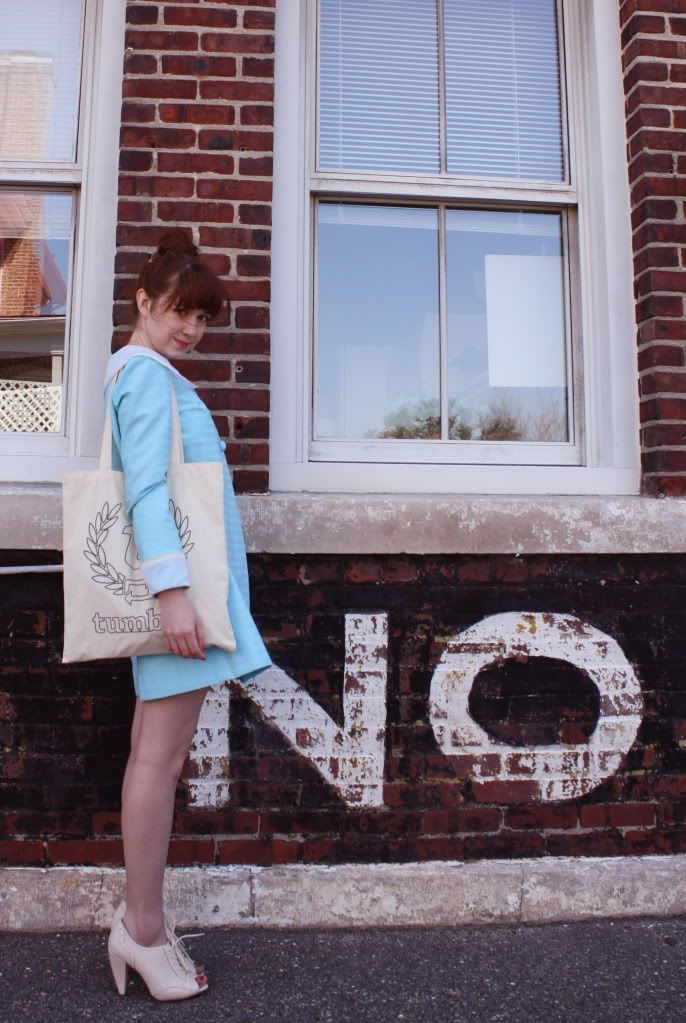 Outfit details:
Cheap Monday sunglasses
vintage dress & coat