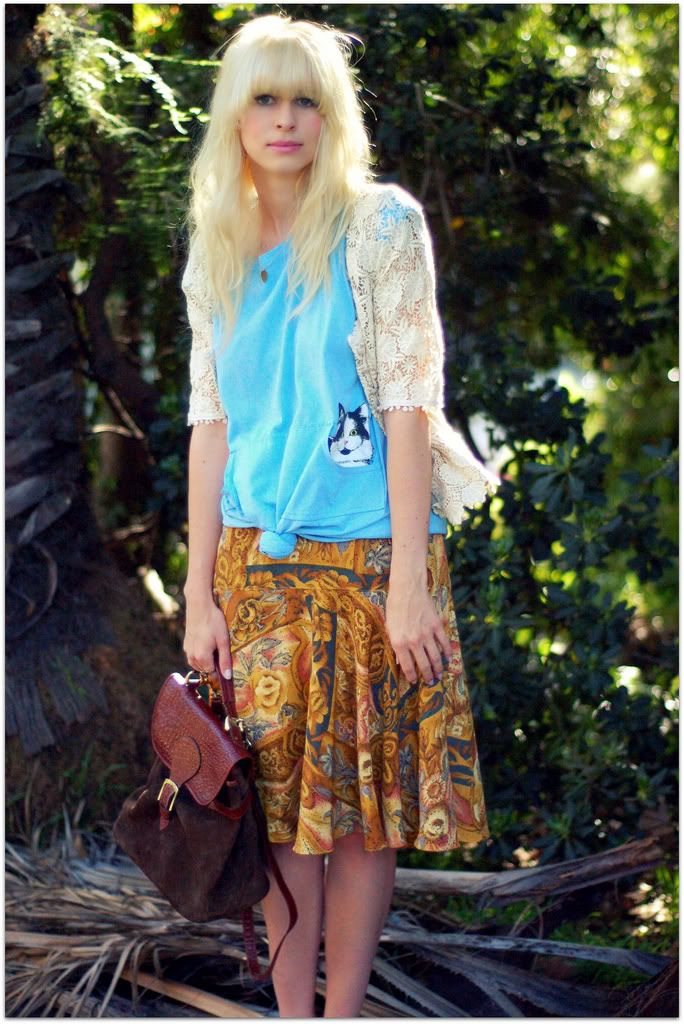 This spring I can't get enough of Coury's pretty style and ethereal looks as featured on her blog Fancy Treehouse. I'm quite inspired by her interesting color combinations and playful layering. I interviewed Coury by having her plan a dream dinner party; it's a fun way to get know what her style and interests are through how she would celebrate and whom she would invite to come.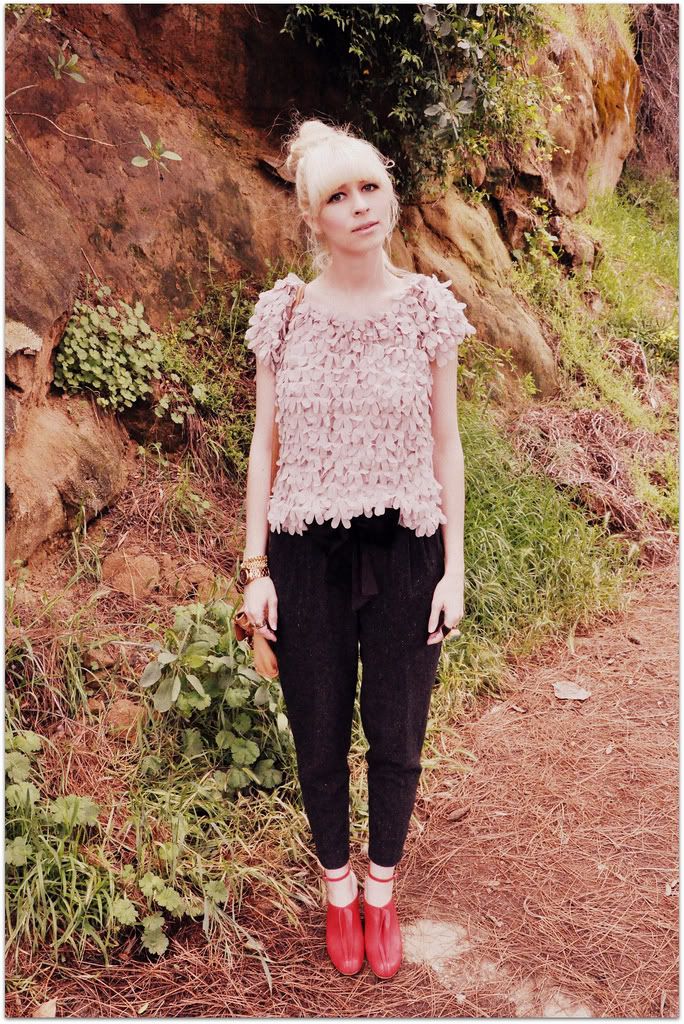 What type of party is it?
It's a sweet party to celebrate Spring!
Who's invited?
My husband, our Boston Terrier, 10 more Boston Terriers, my family, my real life friends and blogger friends, Bobby Darin & Sandra Dee, Anne Shirley & Gilbert Blythe, Haylie Mills, Goldie Hawn & Kurt Russell, Elizabeth Bennett and Fitzwilliam Darcy, and a smattering of characters from various Disney films (some animated).
Where does it take place?
At twilight in Palm Springs amidst thousands of palm trees adorned with twinkling lights.
What are you serving?
Yummy Peach margaritas, the best french baguettes ever made, a beautiful baby greens salad with lemon vinaigrette, gruyere macaroni and cheese topped with buttery browned breadcrumbs, and homemade peanut butter banana ice cream.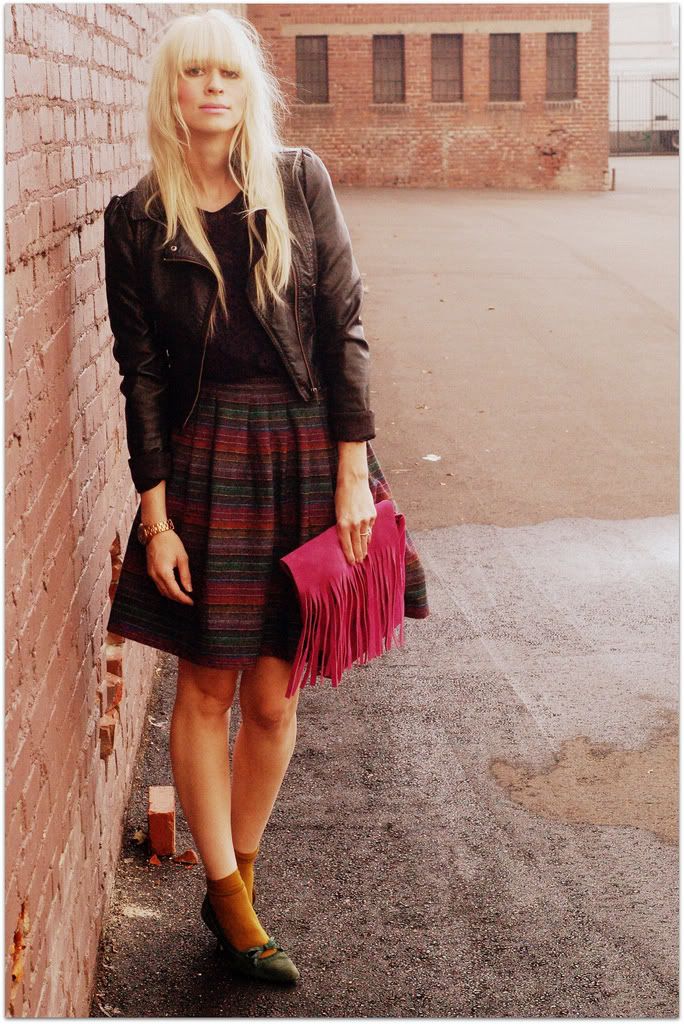 Who would get to sit next to you?
I want to share everything with my husband and my sister. We will definitely laugh at all the awkward things that are bound to happen.
What is the theme or what is everyone wearing?
Everyone is wearing what they feel most comfortable in. I have some characters from the 1800's and some cartoons so..I guess I could make Anne Shirley wear a 60's party dress but I'm not sure she'd be comfortable. I'm wearing
this dress
and it's the perfect fit.
Is there entertainment?
For treats for the guests to take home (including myself), we'll bag up homemade sweet potato chips and the best salted dark chocolate in peach polka dot baggies.
What are the hot topics of the evening?
Dogs, babies, clothes, music, movies, how beautiful the weather is tonight, and how beautiful life is in general.
Who is the most likely to get drunk and dance on the table?
There are no annoying drunks at my perfect party but everyone is welcome to dance on the tables.
Who is the last to leave?
The party never ends (so we just eat our take away treats together). :)
For more of Coury visit
Fancy Treehouse.