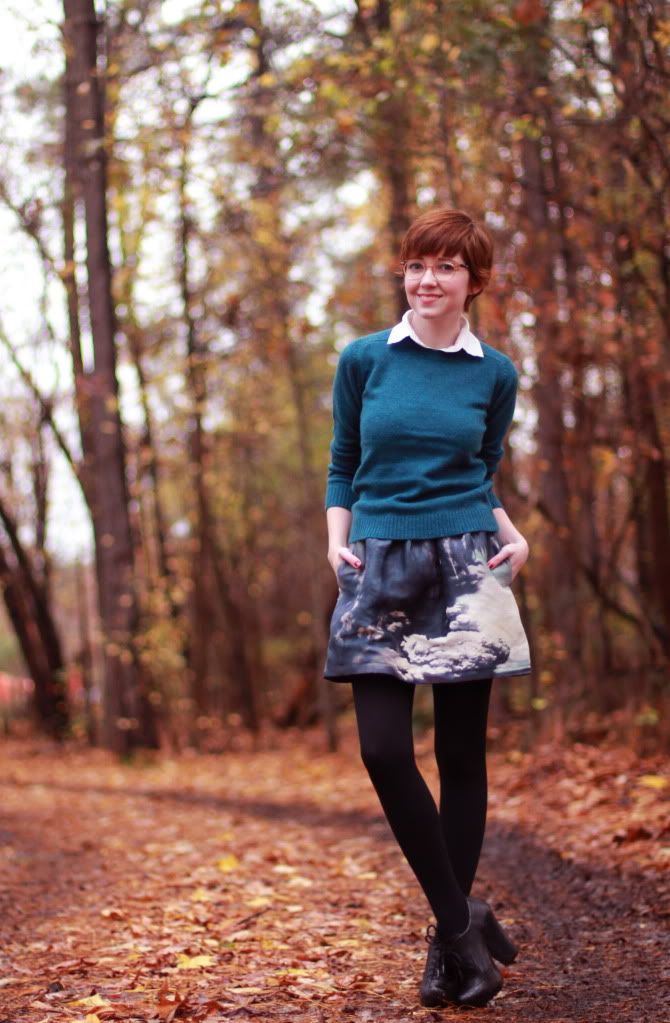 Few will probably recall this, but when I first began my blog I had a bob haircut and wore glasses every day. It wasn't until right before my semester in Greece that I got contact lenses and started to grow my hair out. Now, with a very short 'do and these new frames from BonLook, I almost feel as if I've come full circle. I'll still regularly be a contact-wearer, but these glasses are certainly fun to wear on occasion. I have the Flanagan rose gold glasses and I love the subtle color and shape.
If you'd like your own
BonLook
glasses, you can get $10 off by entering CLOTHESHORSE10 at checkout (all BonLook glasses are just $99 with prescription included).
Outfit details:
Carven skirt
ASOS tights
Korkease oxfords
Juicy Couture purse