I am quite happy at the moment and Pharrell's song also puts a smile on my face…it really is a happy song. My mood probably contributed to the irresistible nature of this obnoxiously large necklace from Choies (ahem, Lanvin lookalike, ahem). The necklace brings up a complicated issue to discuss: knockoffs.
Personally, I try to avoid knock-offs that copy the work of small artists or independent labels. Several bloggers have found their photographs printed without their permission on t-shirts sold in stores from no-name shops out of China to high street labels such as Zara or H&M. Likewise, artists who post illustrations on personal websites have found their work re-produced without credit or commission in the same shops. That type of intellectual property theft really frustrates me. Between fluid International intellectual property laws and the limited resources of artists--they usually have neither the financial power to pursue a case or audience to bring attention to the theft itself.
On the other hand, I find knock-offs of designer pieces rather harmless. The original Lanvin script necklaces retail for around $950 (at Bergdorf's, for example). Lanvin is not suffering any profit loss by my purchase of this necklace, because never in my wildest dream would I purchase the original (which is already out of stores since it's a couple of fashion seasons old anyways). Pretty much no one who could afford the original would be lured by a copy and this applies to all areas of knock-offs: dresses, shoes, purse, etc. And when I really do a covet a designer piece that is within my price range through scrimping and saving, I'm not interested in any knock-off version. Further with certain designs there is a question of originality anyway. Lanvin brought statement script necklaces back into the collective conscious last year, but necklaces of this style (even this size) have been available in stores for much longer than the past year, often geared towards a very different demographic. Many designers re-work products and ideas already in the market, which begs the question: which is the knock-off?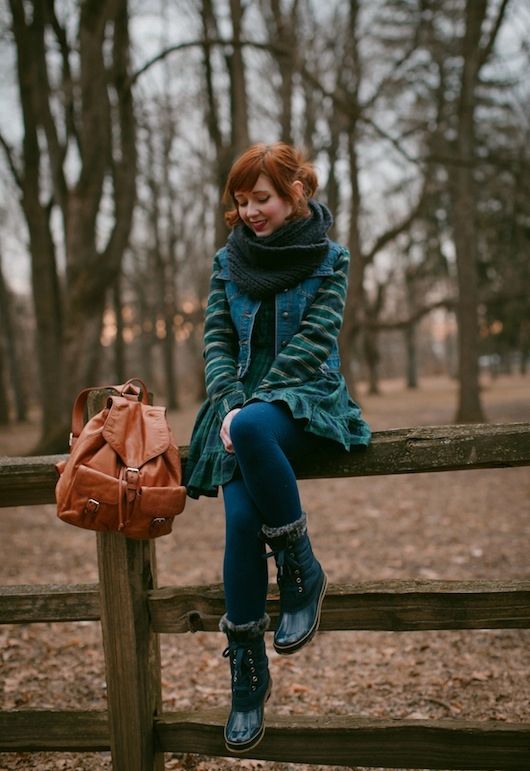 Outfit details:
Good Night Day scarf
ASOS dress (old)
Rebecca Minkoff backpack