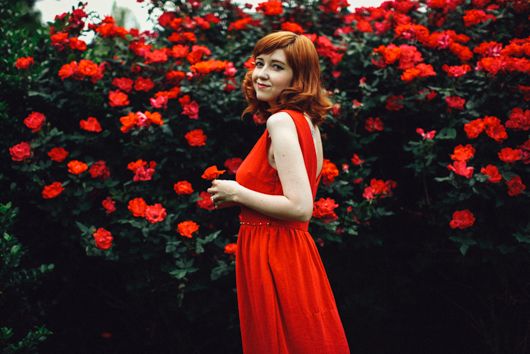 I'm a sucker for little red dresses--I hardly ever see one that I don't want to add to my collection. Ironically, I wear other colors more often, so I end up hanging most of my red dresses up on my walls (there are six red dresses decorating the wall beside my bed right now...).
This version
of the red dress is perfect for summer--lightweight without being sheer and I love the stud details along the neckline and waist which makes wearing jewelry unnecessary. As lovely as my dress are these flowers in a park near me. It's pretty wonderful that I can be surrounded by roses without having to pay to visit a botanical garden.
P.S. Don't forget you can get 20% off at
White Plum
with code "CLOTHESHORSE20"