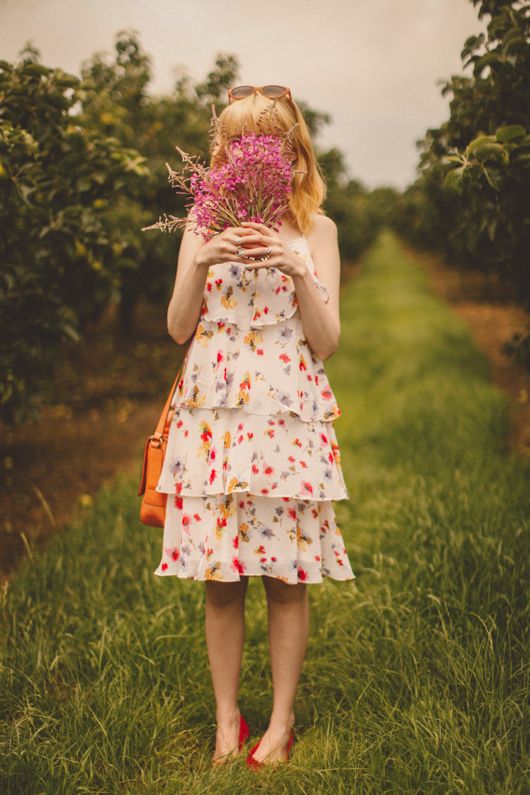 an afternoon in the apple orchards of Armagh County
Thomas lives in the heart of apple orchard country in Northern Ireland and it's becoming my favorite place. I saw the orchards last fall in apple-picking season and then early this spring just as they were beginning to bud. Now I've walked up and down the grassy aisles in their prime growing season. If the space between the trees wasn't so narrow I'd be tempted to get married here and host the reception here too. Couldn't see you an apple-themed wedding? We could toast with cider. But since that's impractical I'll just have to enjoy afternoon walks in the orchard without the special occasion.
You might have briefly spied this ruffled dress in
my blog anniversary video
. It's a big departure from my usual style (fitted on top with a flared skirt), but it's irresistibly breezy and romantic. How comfortable I feel wearing it is a good reminder that I don't have to wear my favorite silhouette every day.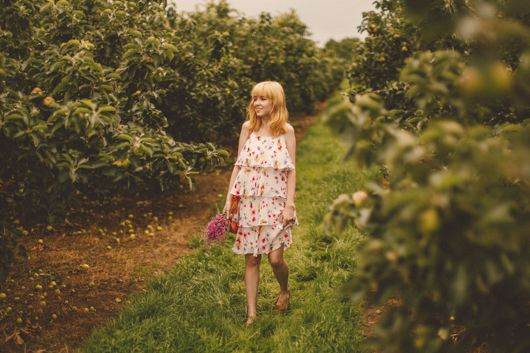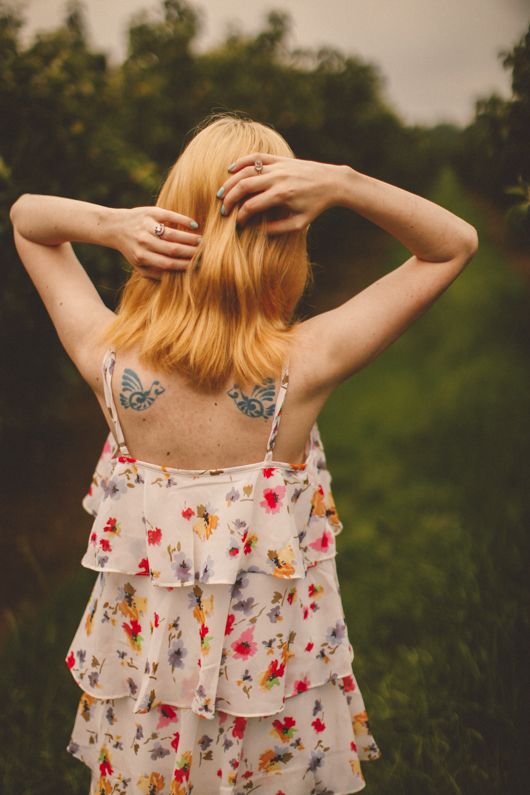 Outfit details:
*pictures by Thomas