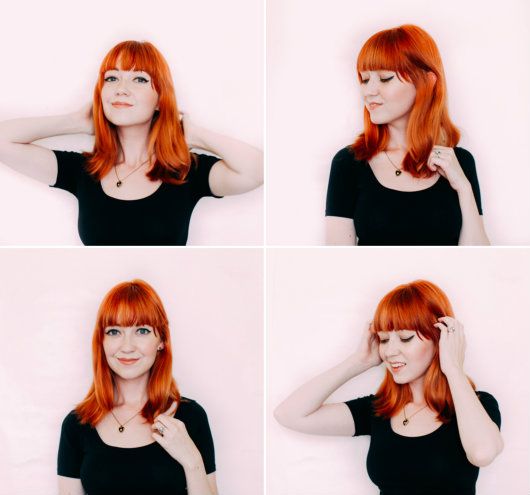 Craving all the fall colors in my wardrobe and not wanting to bleach my hair again (I don't want to damage it too much as it grows) means I'm back to being a redhead! This color is brighter than I usually like, but I'm happy with it for now and I'm excited to get out all my mustard yellow, olive green, and rust-toned clothes that will complement it.
The process
: I started with my hair a mix of blonde and pink, although most of the pink was very faded. I used
L'Oreal's lightest auburn
following the instructions on the box and applying all over. Initially my hair came out a mousey strawberry blonde (you'll see it in tomorrow's pics). It looked quite dull to me so I decided to dye it again the next day using
L'Oreal's Intense Red Copper
. I don't know how L'Oreal's dyes stack up against other brands in the same market, I've just had success with them in the past and am sticking to what I know! A quick wash and air dry and a few hours later this is what my hair looked liked.