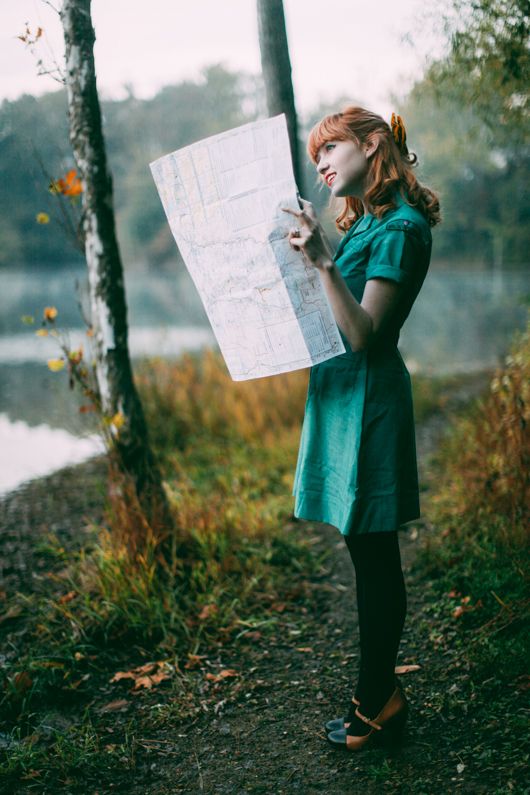 I rarely have a reason to wear a costume at Halloween these years--I'm far too old for trick-or-treating and most of my friends have fall themed parties without the costumes. But I do enjoy dressing up and when I saw this vintage girl scout dress hanging in an antique mall I couldn't resist. Most days I'll probably try to play down the girl scout look but since it is the season to "come as you aren't" I decided to play it up a bit. I could use a cute neck tie, but I do think my
new purse
looks appropriately on theme. I love the little embossed crossed keys and the handy size; it's made to carry your iPad or Nook, but also perfectly holds these binoculars and a map. Now, I need to go earn some merit badges!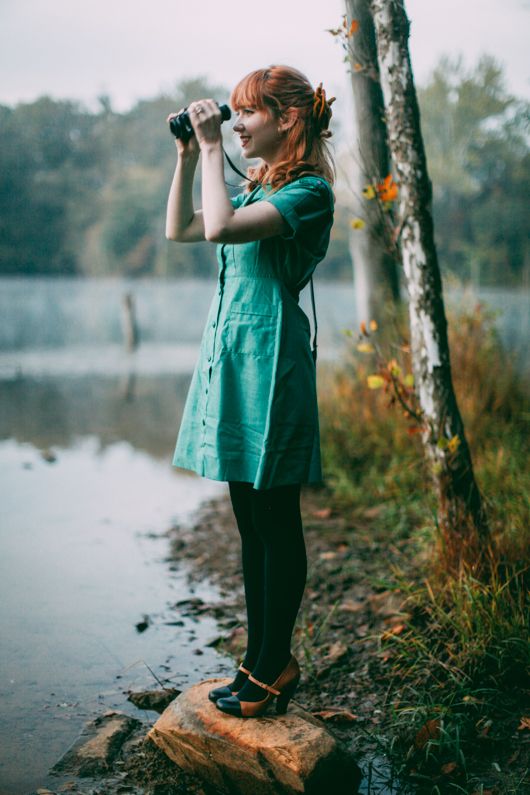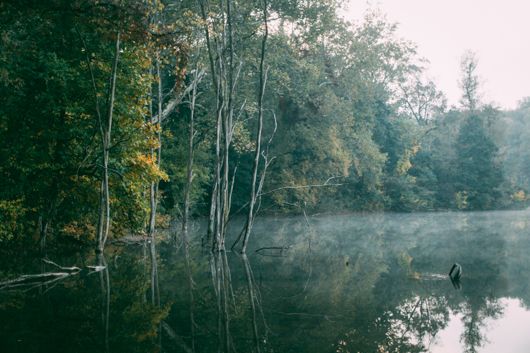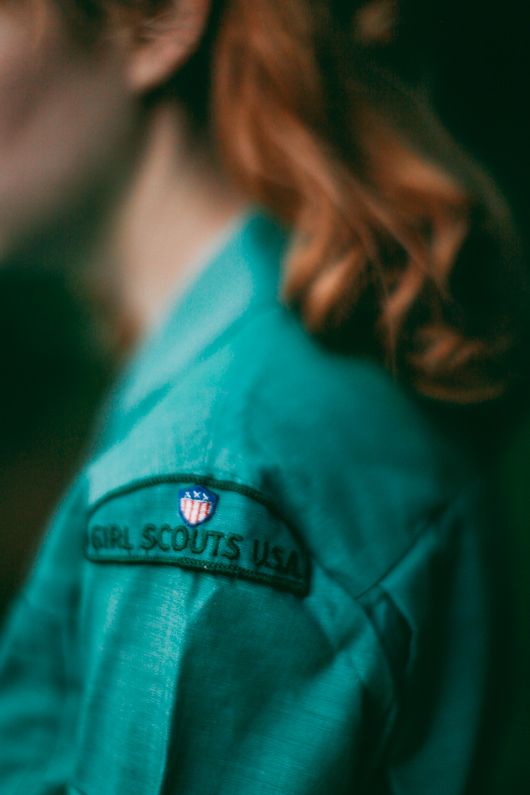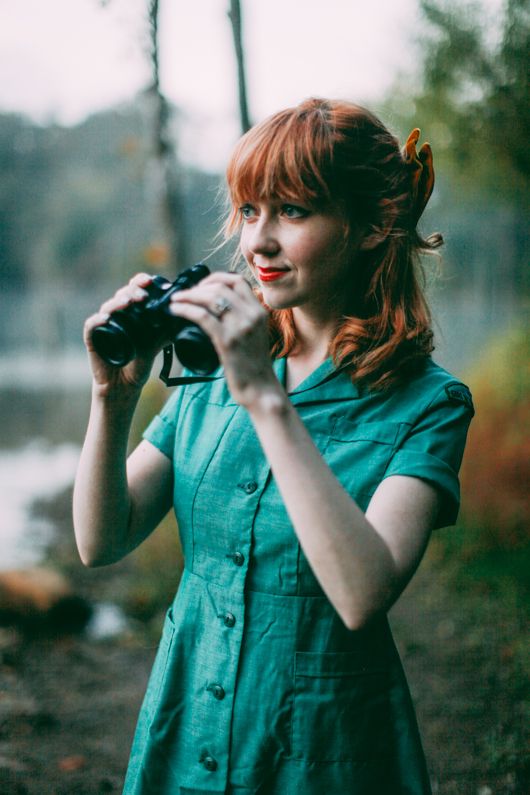 "I will do my best
to be honest and fair,
friendly and helpful,
considerate and caring,
courageous and strong, and
responsible for what I say and do,
and to
respect myself and others,
respect authority,
use resources wisely,
make the world a better place,
and be a sister to every Girl Scout."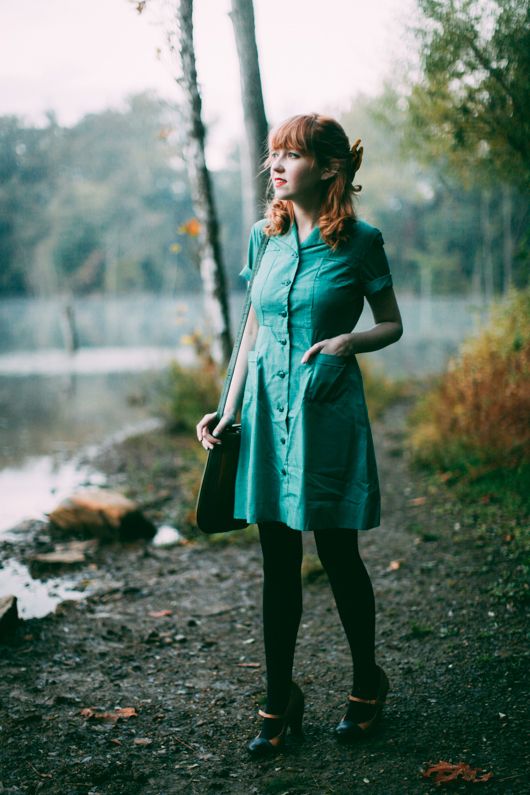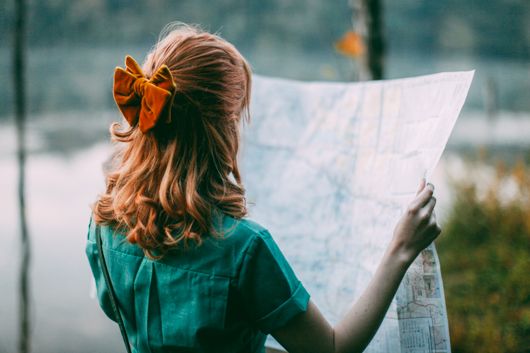 Outfit details:
vintage bow
vintage Girl Scout dress