I had this sweater (and the jacket too) for at least four years now. I think the pieces I end up hanging on to the most and repeating through the years are fall and winter pieces. There's something about a perfectly cosy sweater or layering jacket that I become much more attached to than a frilly summer dress. It helps that even though nearly everything I'm wearing has been in my closet for years, a few small statement pieces help make it feel fresh--like my new
tassel necklace
which matches my jacket perfectly. And my tights are meant to be worn with the stars in the front, but I like how they add an unexpected detail when worn in the back. Sometimes when refreshing a fall wardrobe it isn't about replacing the big pieces, but focusing on small details that make a difference and make your older items more interesting to you.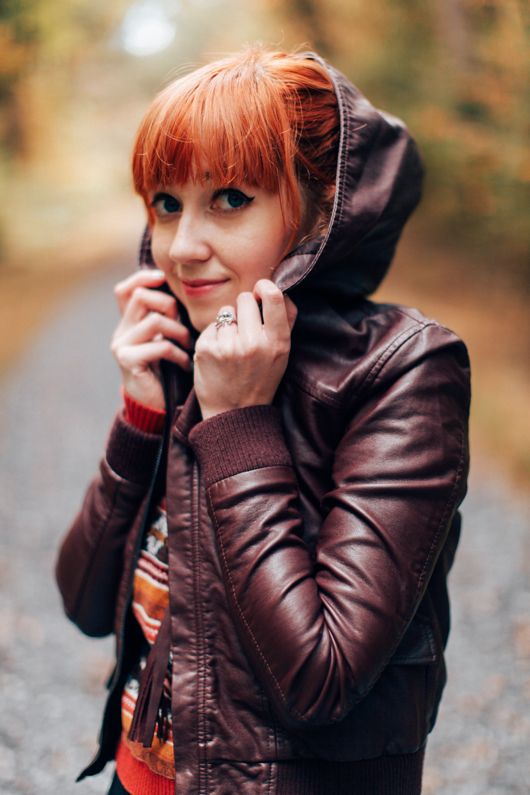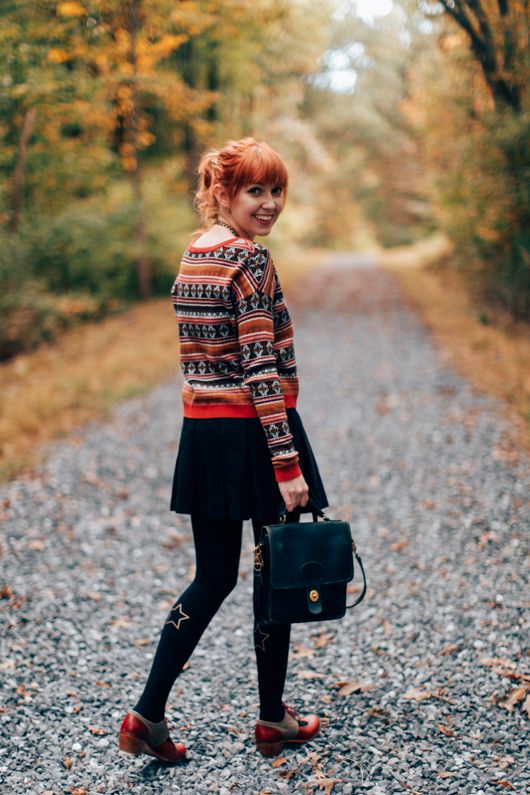 "I saw old Autumn in the misty morn
Stand shadowless like Silence, listening
To silence, for no lonely bird would sing
Into his hollow ear from woods forlorn,
Nor lowly hedge nor solitary thorn;
Shaking his languid locks all dewy bright
With tangled gossamer that fell by night,
Pearling his coronet of golden corn."
Thomas Hood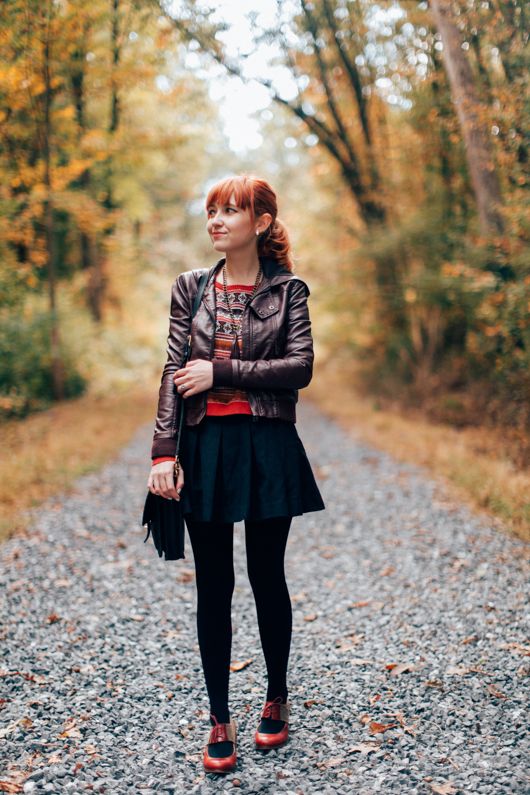 Outfit details:
UO bomber (old)
ASOS sweater (old)
vintage Coach purse
*pictures by Thomas