Samantha Pleet
clothes always seem half dream, half reality to me. From my favorite feather printed dress by her that makes me feel like a swan maiden to
this new beautifully embroidered piece
. Perhaps part of the reason is her inspiration--for Fall 2014 she tapped into the visions of Joan of Arc. Her story is represented in
prints
that resemble the delicate illustrations in old manuscripts,
dresses blazing with comets
, and
dramatic capes
that would make the wearer feel like a super-heroine. The Maid of Orléans is perhaps most literally told in the embroidery on my own dress; pierced arrows, present moons, and ominous fires form a unique pattern. Joan of Arc is such an intriguing historical figure and these clothes touch on some of that potency. I'm quite enamored with my dress and can't wait to wear it again and again this season. It will look beautiful with a dark cape on top, or a blouse layered underneath. I love this piece so much I'm going to have a hard time resisting some of her other dresses I have my eye on...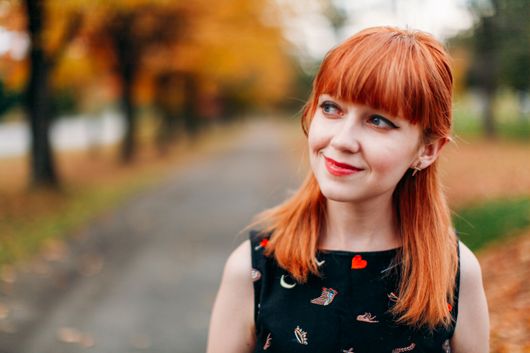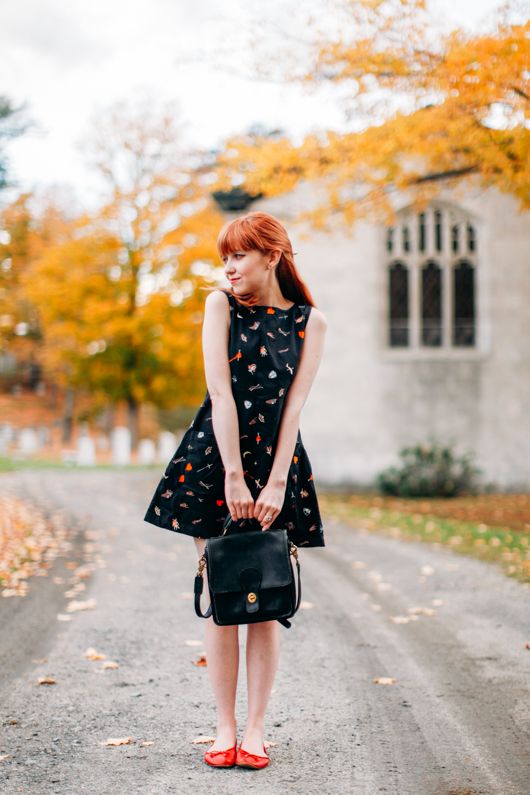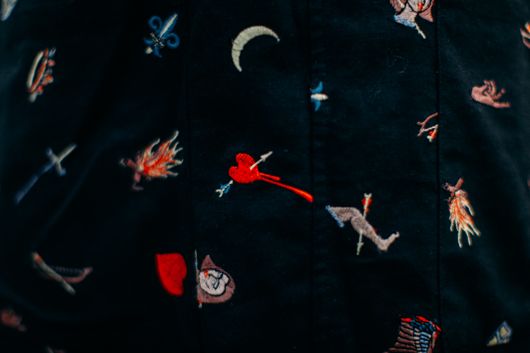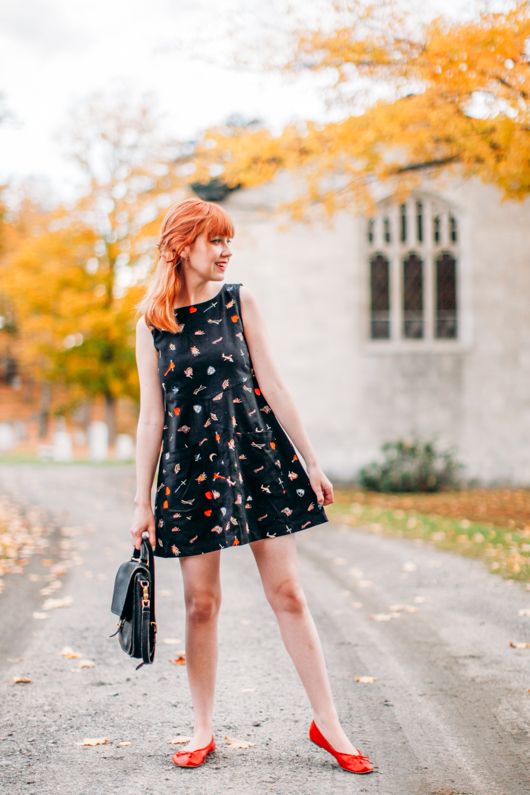 Give Joan A Sword
"Shaking the young stars from her gown,
Pushing the moon back,
Joan peers down,
On lands by terror twisted bare,
That shakes with battle everywhere..."
by Sister Mary Therese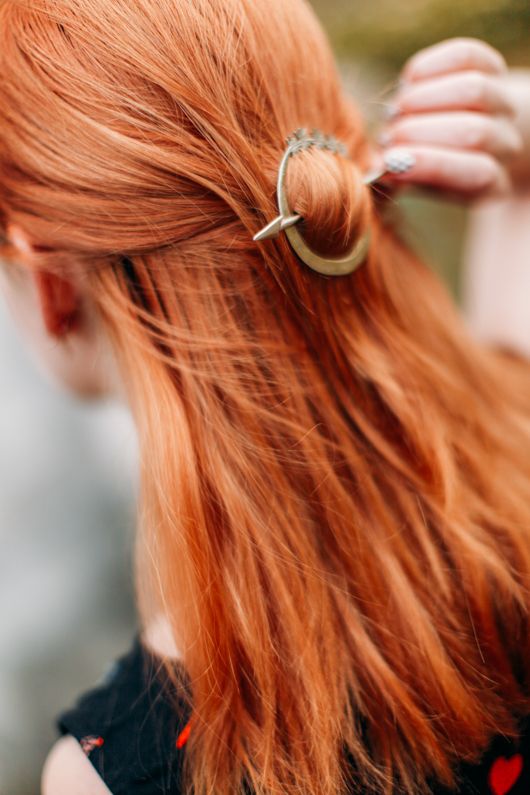 Outfit details:
vintage purse
*pictures by Thomas