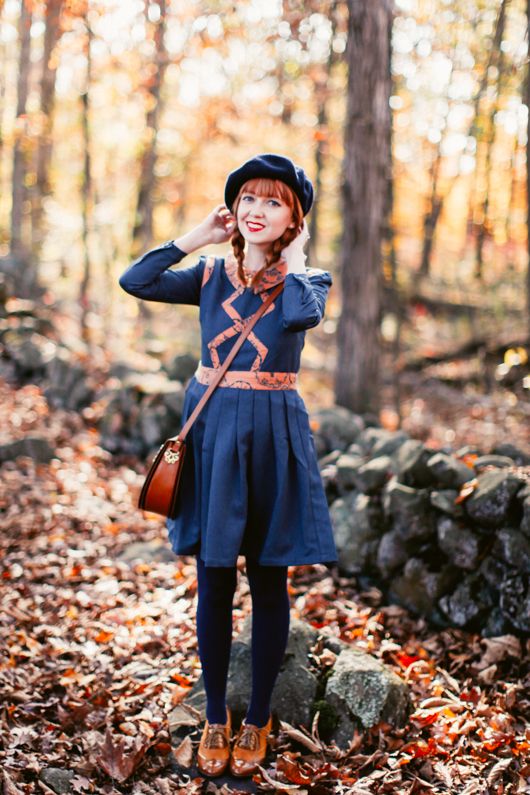 I've been dreaming about
this
Family Affairs dress since I saw it last spring. Needless to say when it arrived in the mail it went directly from the bag to my back without a pause for ironing. I'll get around to that before I wear it next time. The weekend was too lovely to spend time indoors ironing, especially if we have snow next weekend (as some have predicted!).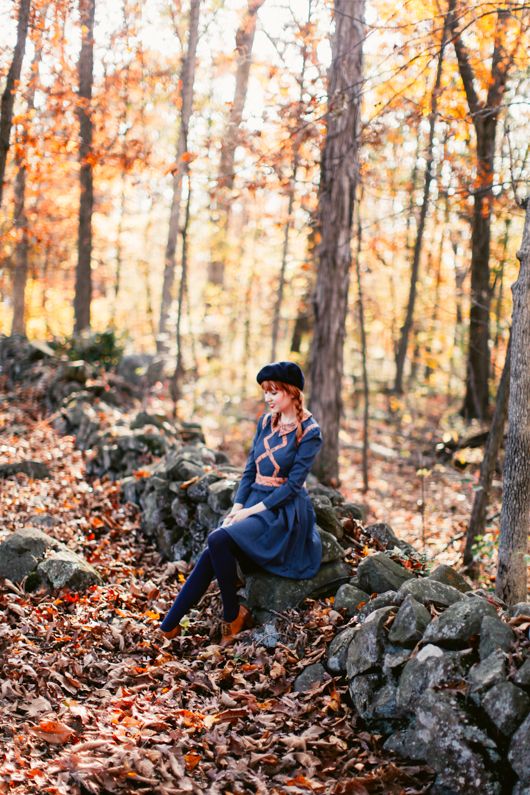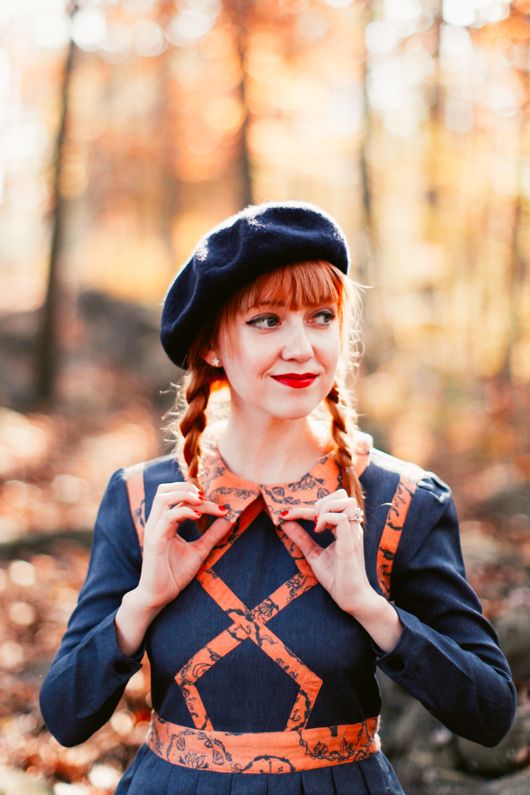 "Go, sit upon the lofty hill,
And turn your eyes around,
Where waving woods and waters wild
Do hymn an autumn sound.
The summer sun is faint on them—
The summer flowers depart—
Sit still—
as all transform'd to stone,
Except your musing heart.
How there you sat in summer-time,
May yet be in your mind;
And how you heard the green woods sing
Beneath the freshening wind.
Though the same wind now blows around,
You would its blast recall; For every breath that stirs the trees,
Doth cause a leaf to fall..."
Elizabeth Barret Browning