It's not quite a castle ruin since I'm still stateside, but a recent trip to Harper's Ferry with my family revealed some ruins I wasn't expecting. There's just something quite beautiful about seeing the sky framed by an empty stone window, or watching nature reclaim a building. It was beautiful, if slightly crowded day, and I think this was my favorite spot in the cute town--a little more quiet than the shops and provided a nice overlook of the river.
Also, I'm working on that ladylike chic look with this dress by Betina Lou. I'm a sucker for a novelty purse and cheeseburger hair clip, but the style I admire the most and come back to again and again is classic and feminine. I'd wear every outfit in their latest collection, but the
kitty dress
was my favorite and I'm pretty excited to own a piece from this lovely brand.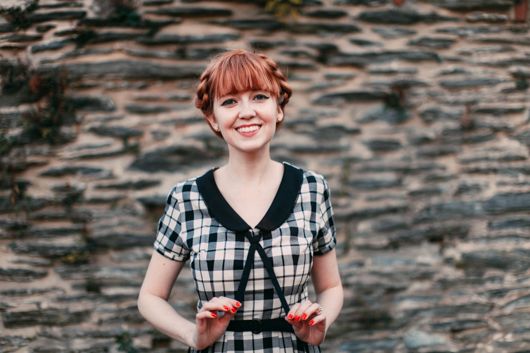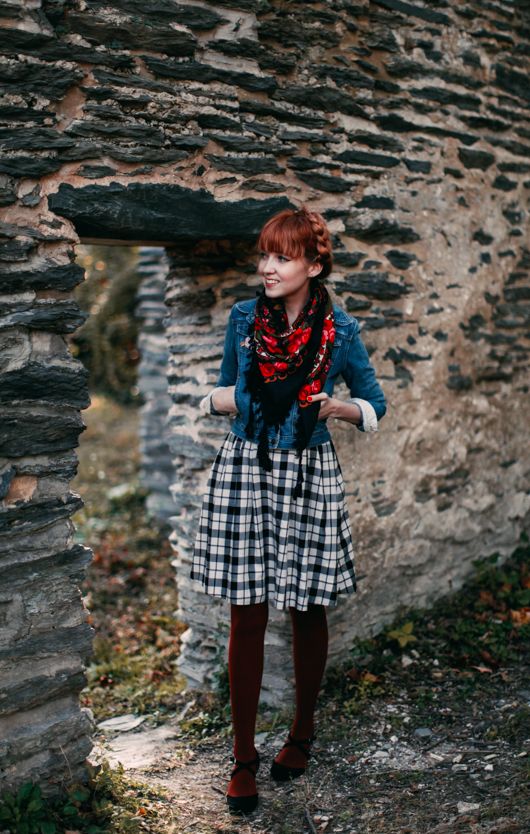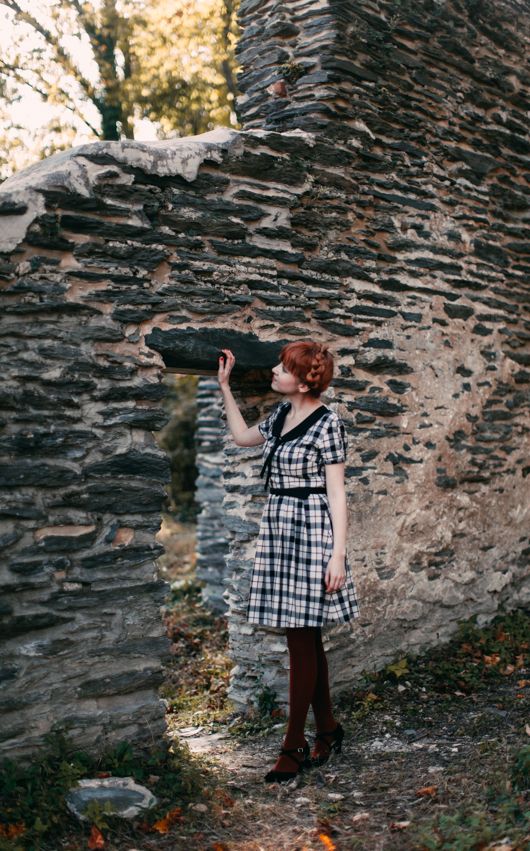 "Now—the single little turret that remains
On the plains,
By the caper overrooted, by the gourd
Overscored...
And I know, while thus the quiet-coloured eve
Smiles to leave
To their folding, all our many-tinkling fleece
In such peace,
And the slopes and rills in undistinguished grey
Melt away—
That a girl with eager eyes and yellow hair
Waits me there
In the turret whence the charioteers caught soul
For the goal,
When the king looked, where she looks now, breathless, dumb
Till I come."
Robert Browning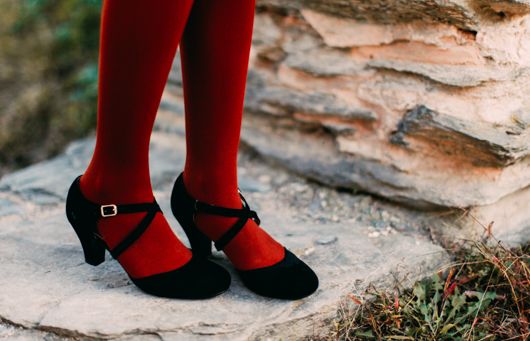 Outfit details:
Shop Ruche scarf (old)
old tights