As with many a winter post I must preface these pictures by acknowledging that it is quite cold and I wore a coat on top of this outfit, but shed it for the pictures. It was actually my yellow duffle coat which was too matchy with the canoe. Anyway, I'm still a die hard dresses and tights girl (even in blizzards), but I've been drawn to really cozy sweaters lately that don't work with my dresses or skirts.
This sweater
is actually quite warm and I adore the little red scarves the sheep are wearing--maybe next time I'll match myself to them. A little red neckerchief would look sweet, no?
P.S. Use code "REBECCA143" to get 35% off at
Avenle
(where my sweater is from) for this week only!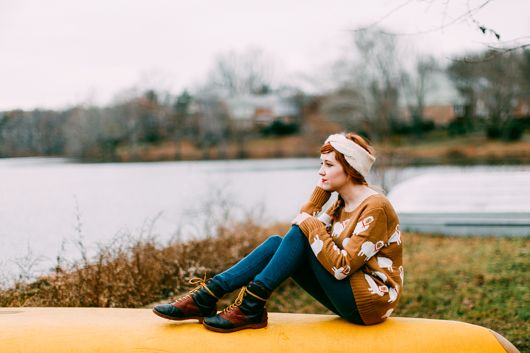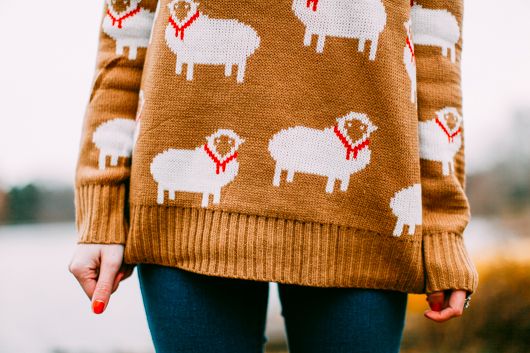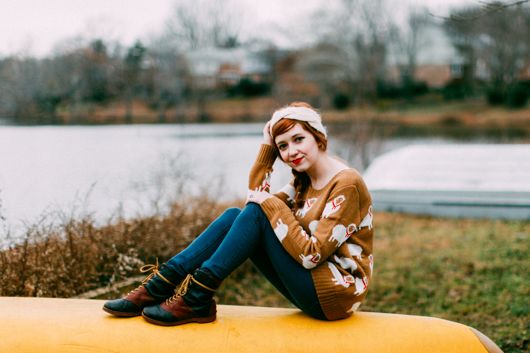 Outfit details:
old headband
vintage boots