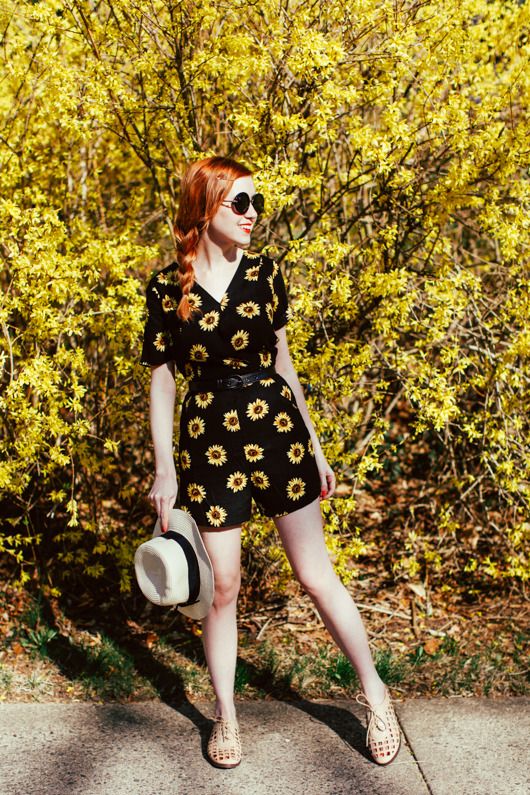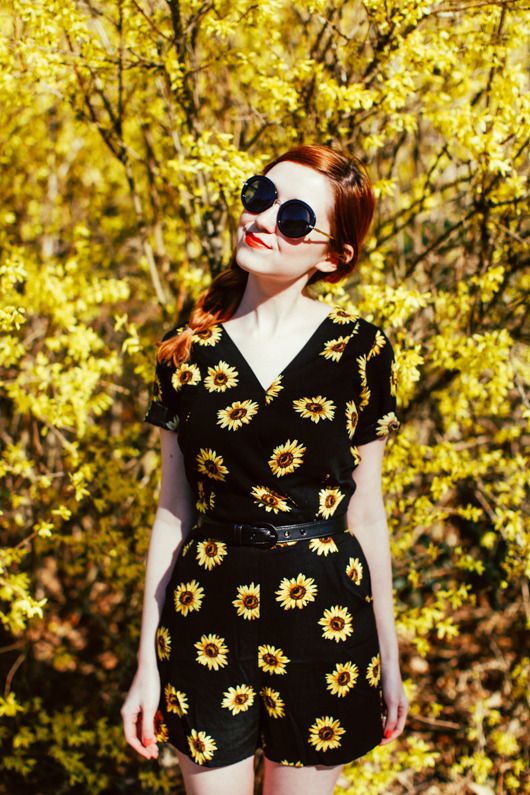 I don't usually wear playsuits or rompers, but when Miss Patina offered to send me a few items from their spring collection I decided to step out of my comfort zone and try one. And I'm so glad I took a mild sartorial risk because
this one
is so comfortable! I love the pockets, I love the fact that I don't have to worry if it's a windy day or what activity I'm doing, I'm covered. I'm definitely not retiring my skirts or dresses, but I can see myself wearing more rompers this summer. In my head I'm wearing this in June going to Barry's Amusement Park in Portrush...
For summer accessories I've been on the hunt for a new boater hat. I loved the look of
this one
because it's a much lighter shade than my current favorite and features a black ribbon which means it will go with nearly anything in my closet. But sadly this boater is far too floppy in design for me; I think part of the appeal of a boater hat is it's shape. So it seems my hunt continues...