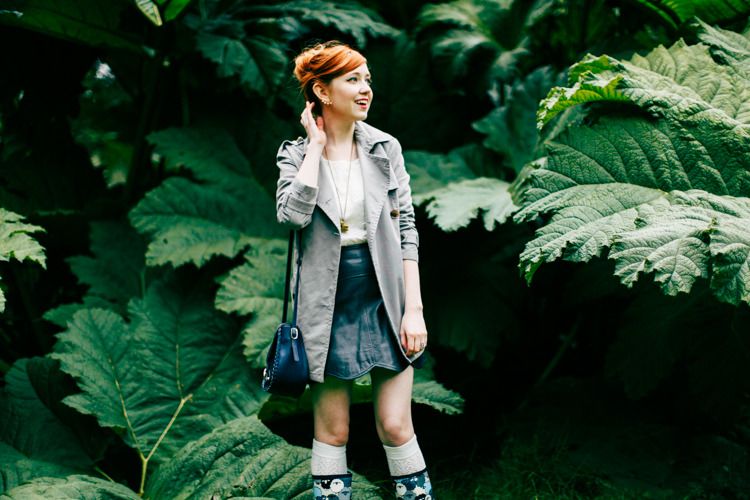 These
new wellies by Plueys
are probably the most appropriate footwear in my closet right now.
While I try not to take pictures in the rain, I'm still often venturing out on rain-slicked pavement and into moody woods. Such is life in Ireland, I suppose. But
sweetly printed rainboots
are a definite silver-lining. Plueys boots are a good reminder that not everything practical has to be boring. The upside of our rainy days is how lush it makes all of the plants. With giant hogsweed like this I always feel like Thumbelina.