I have, sadly, yet to find a sunflower field in Northern Ireland to take pictures in, but I am on the lookout.
I stole these from the vase in our kitchen to snap a few pictures with in a forest near our home--they just suited my outfit too much to resist!
There's a lot of versatility to a
little romper like this one
. I like the simple black & white pattern that allows you to add any color you'd like through accessories or layers--and b&w patterns are so nice for transitioning between seasons. On a warm day like this a bright yellow cardigan makes sense, but on grayer early-fall days I can wear this with thigh high socks, ankle boots, and a parka. I even undid the tie front and crossed them over to the back and tied them there--now it looks like a simple faux wrap front. Anyway, it's a sweet little romper but what I love most about it is how it inspires me to think of different stylings and explore its versatility; nothing beats new pieces that can be worn loads of different ways.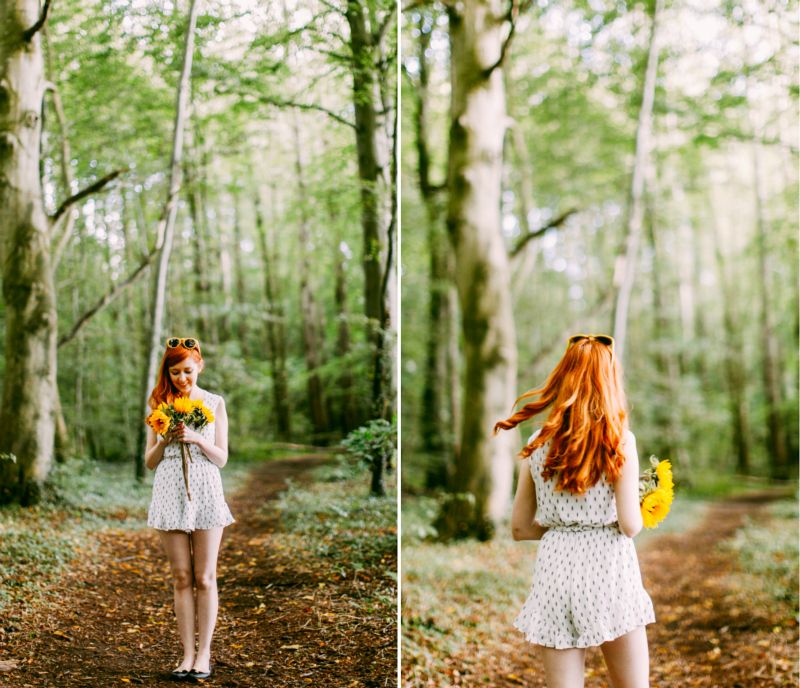 *all pictures by me*