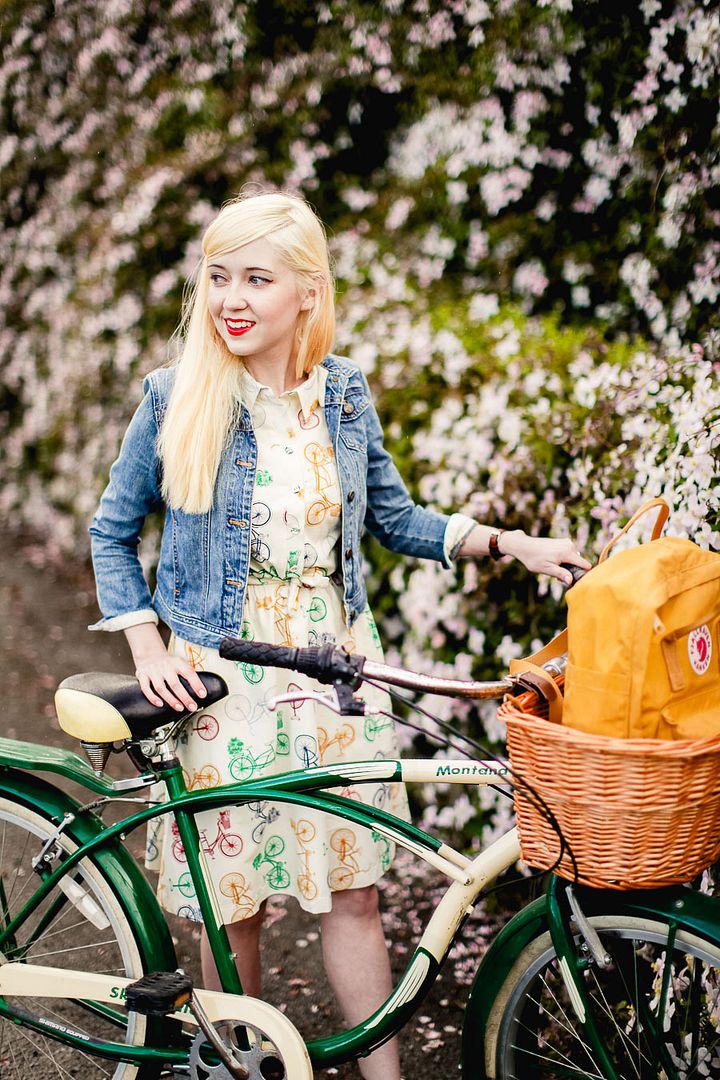 I'm in a wee post holiday slump. Is it really fair to call it a post-holiday-slump when you only got back home the night before after twelve hours of travel (Croatia isn't
that
far from Ireland we just got unlucky with layovers and buses)?
Good old-fashined
tired
is probably the most accurate term, but I know that I might not be feeling the post holiday slump yet but I will be soon. Croatia was just so sweet. I'm really excited to edit pictures and share them, but it might take me a few days since we took so many pictures! Instead today I'm sharing an outfit I shot before we left on our vacation when I still had blonde hair (if you
follow my Instagram
you know I dyed again!). As good as our vacation was it was lovely to get back home last night. It's always nice to find things as you left them; familiar and welcoming. To sleep in your own bed and even do a load of laundry feels refreshing after nights in unfamiliar rooms and a steadily growing pile dirty clothes building up. When you get home you feel yourself expand again; you take off your shoes and wiggle your toes against your carpet. You don't have to turn lights on when moving from room to room because your body instinctively remembers where all of the awkward corners are. You let your hair down and turn the music up and some quiet internal hum in your body resounds saying "you are home."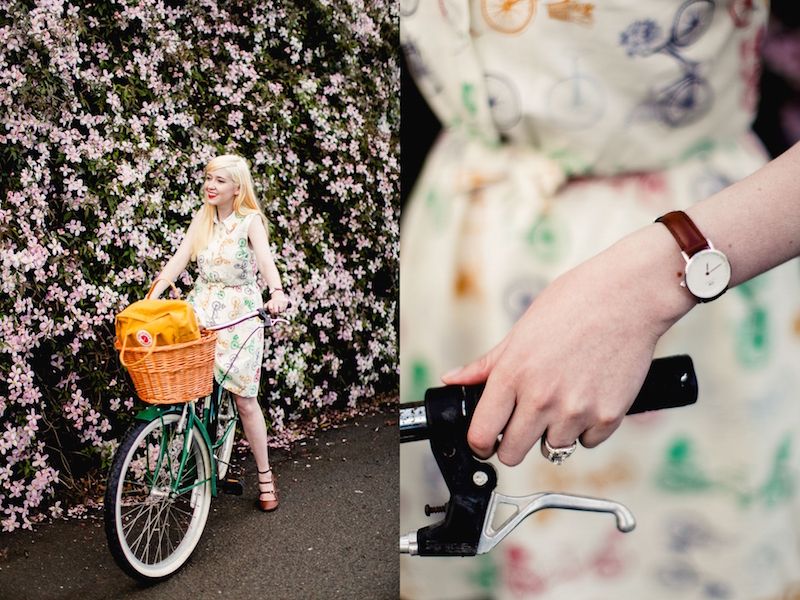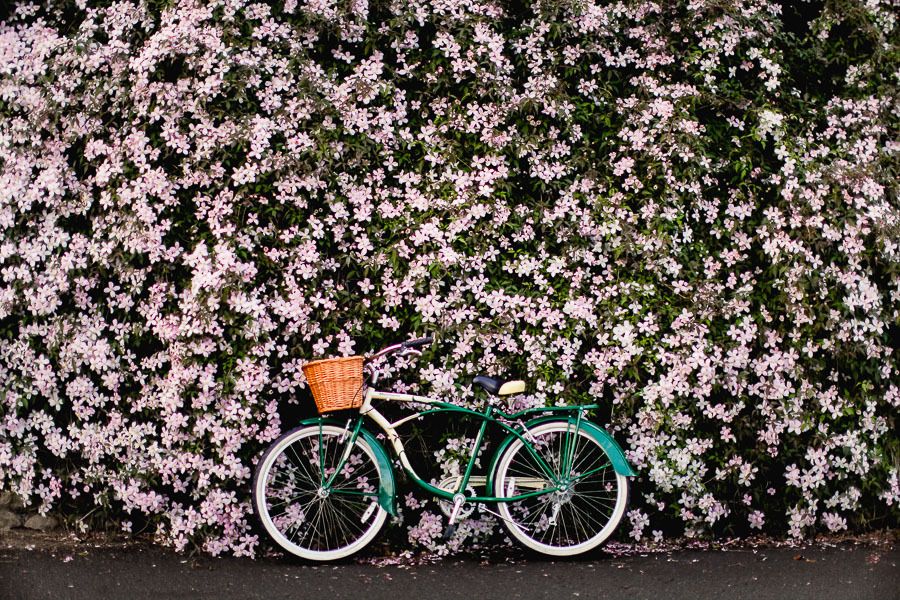 Anyway, instead of spending all of my time babbling about my holiday in a post of pictures
not from my holiday
, let's briefly talk about this look. I'm a sucker for a novelty print and considering how much I love my bicycle I couldn't resist
this dress
from Modcloth. My bicycle was a total impulse purchase for us. We found it randomly at a local auction and Thomas thought I should have a bicycle; I hadn't really ridden a bike in years so I was more dubious. But this bike was adorable and we went for it and I have enjoyed owning it so much. It's a little tall and heavy for me and I still get scared on big hills, but honestly, worth every penny we spent on it. I clearly enjoy it so much I'm building themed outfits arond it. I even been eyeing
this bicycle brooch
which is quite charming and would be a simple statement on a denim jacket or even pinned on my backpack. The wall we took these pictures by has lost all of its petals now. A lot can change in a week while you're away and I'm looking forward to getting outside in my local haunts to see what plants have faded and which ones have taken their place. There's more foraging and recipes I want to try to make from flowers we find in our woods this summer and you have to get the timing right when everything is at its peak...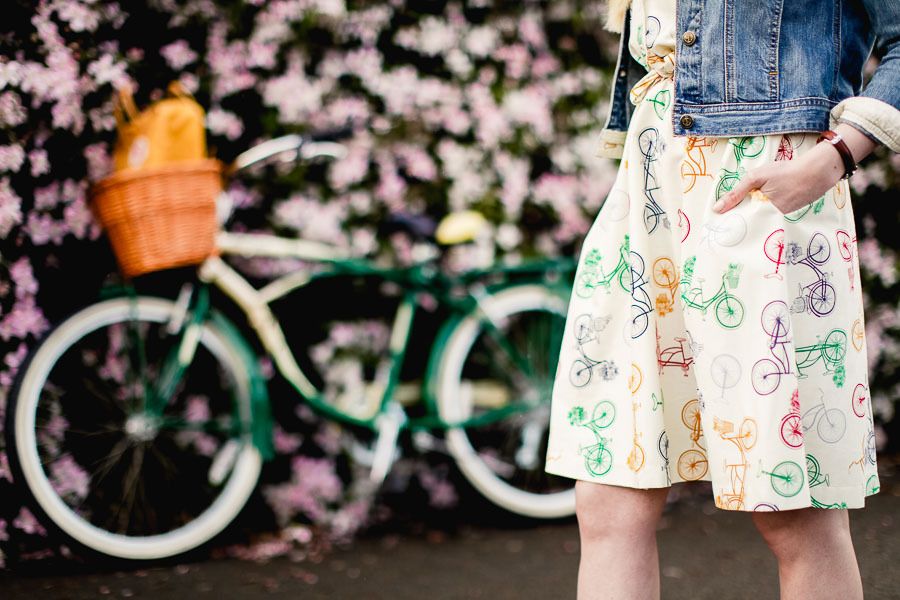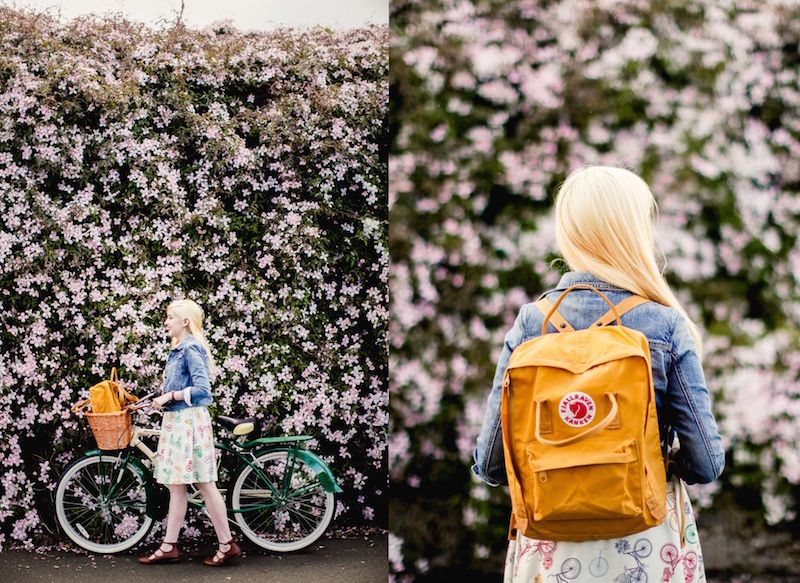 Save
Save
Save
Save