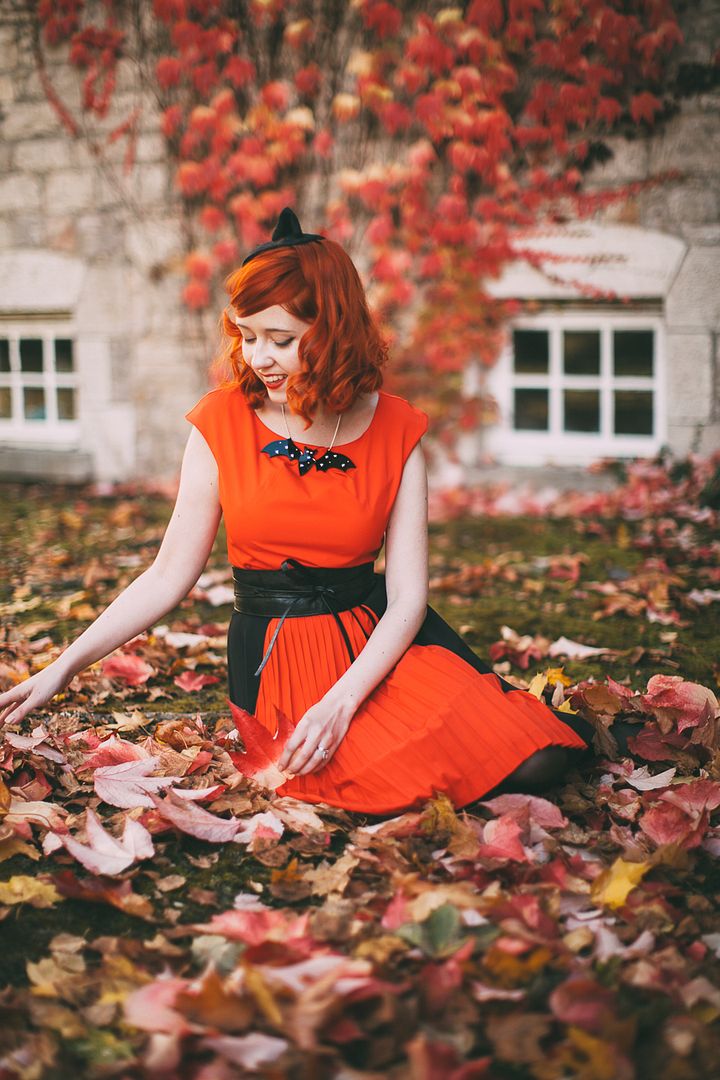 Here's a color you almost never see me in--orange!
I had a lot of favorite colors over the years. When I was little I liked yellow best because it was my mother's favorite color and hearing her explain why she liked it made me like it too. Other days I was in love with red because someone complimented me on my red purse--the first purse I ever owned--and everything red made me feel special for awhile. I think I might have even briefly liked pink at some point before I got a bit older and decided I didn't want anything to do with pink (eventually I got a bit older again and made my peace with the color). But through all of my color infactuations there was always one color I never liked that much: orange. Even though I frequently dye my hair red, which some people refer to as orange, I've never been drawn to orange clothes in my wardrobe. I love wearing nearly every shade of red and deep warm mustard-y yellows, and even a few borderline rusty browns, but there's a noticeable gap in my closet between those two shades that never quite gets filled in. Until this year perhaps. This year I've actually be drawn to a few orange pieces that aren't pumpkins! Like
this color-blocked dress by Wolf and Whistle
. Boldly, unapologetically as orange as a traffic cone, and yet I like it. It had Thomas and I humming "This Is Halloween" all afternoon and the color actually works quite well with my ginger hair. P.S. This dress will also look chic and less Halloween-y other months minus the cat ears and batty necklace!