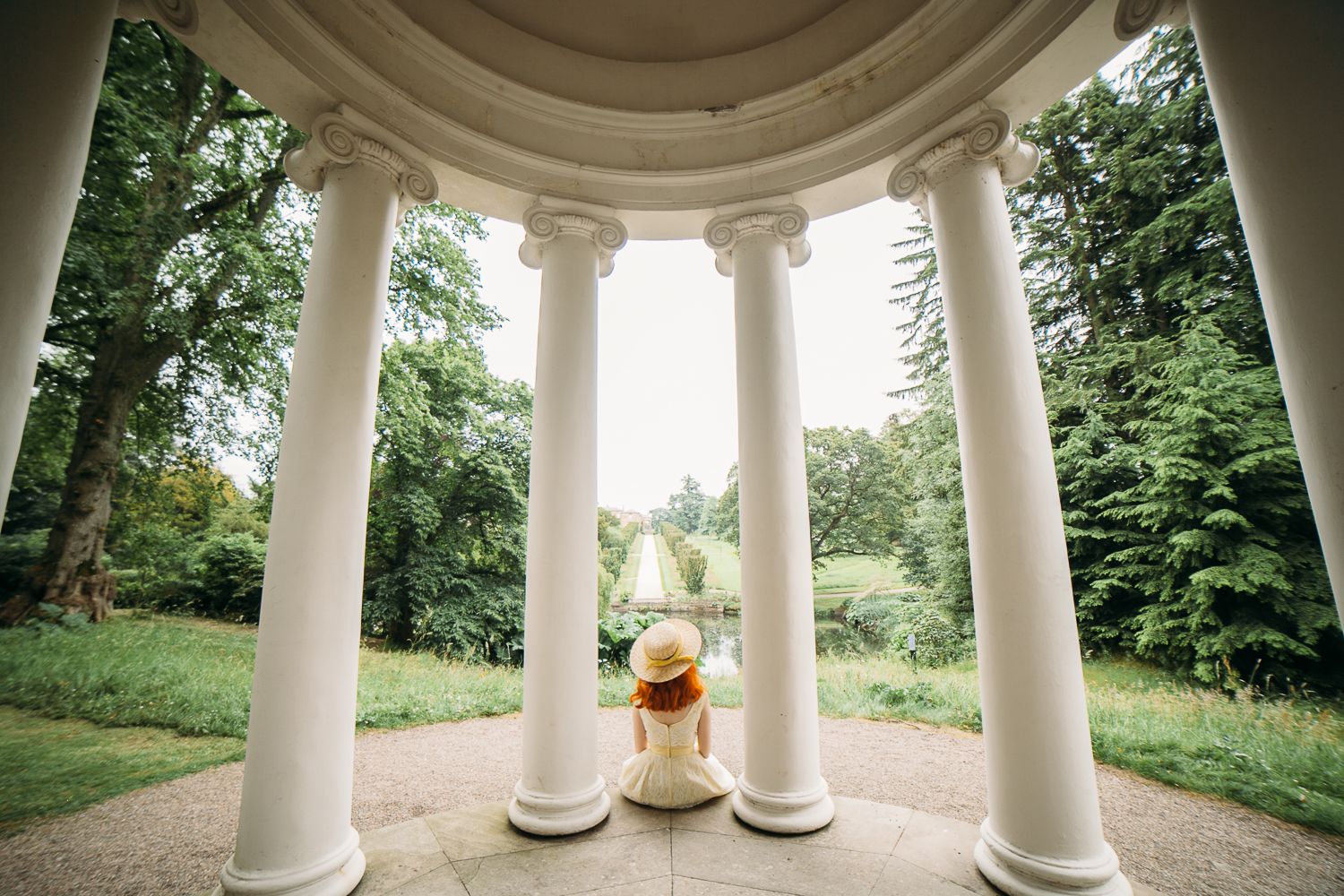 One of the most amazing sartorial feelings has to be when you slip into a vintage dress and it fits like a glove. Heck, it's an amazing feeling when you slip into
any
dress and it fits perfectly. We might have more clothing options these days, but no matter what your size is, buying a size at a shop today (versus the custom fit creations of yesteryear) means buying something that fits you ok. It's a tradeoff for our modern privilege of walking into a store and having hundreds of options; back in the day the selection was more limited and closets were smaller. You might not have many clothes but they were almost always made for you; not by a generic size range, but specific to your measurements. Not just the measurements of your bust and waist, but every inch in between and sleeves measured to your wrists, shoulders measured, etc! To be petite and a vintage fashion enthusiast almost automatically means to know how to sew or the name of a good tailor because clothes so rarely fit off the rack. People assume as a petite person I'm usually altering hems of dresses, but actually it's the torsos that usually are my biggest problem area--waistlines hit closer to my hips and shoulder seams dangle down towards my elbows. I know it's not a "me" or even a petite problem, it's the way clothes are made these days, but it also means when you find something that fits wonderfully it's a revelation. That's how it felt when I slipped into this little vintage dress from
So Loves Vintage
. It's even more remarkable to find a vintage dress that fits so perfectly since you can't try the same dress in several sizes--trying on vintage is a take it or leave it moment, either it works (or can be made to work which is why a good tailor is essential!) or you leave it behind and wonder if you'll ever find something like it again. But this dress,
this dress
feels made for me. Perfect in cut, color and the fit; as if someone had painstakingly taken every measurement and fit the garment to my body's every quirk. It's the sort of special find that keeps me addicted to vintage. This dress fits my 50s leanings, but there's so many other tempting pieces in the So Loves shop right now--my favorites are this
perfect crochet dress
ala Jane Birkin and this
embroidered blouse
that looks ripped from the high street stores (instead it's vice versa). I don't think they would be the perfect fit for me, but for someone out there they could be a revelation...