One of my other new pairs of shoes (I mentioned there are three) are these very Chloe-esque heels from Nine West. Gorgeous, no?
I took the pictures on one of the paths in the woods at my school (I've gone here before) and the sun was setting. I'm not super pleased with the picture quality because the lighting started to die on me. But I do feel a bit like a wilis in Act II from Gisele. The pale skin and dark clothes definitely make me feel like some sort of vampiric ghost...
While I was on my path taking pictures, a group of youth that are visiting our college walked on one of the paths nearby. I could see and hear them, but they were oblivious to me. One wanted to go on the path I was on, the others wouldn't let her. Apparently this path is unsafe and someone lives in the woods along it who might attack them! How ridiculous. It is especially funny considering that this particular walkway leads to the house of the president of our college...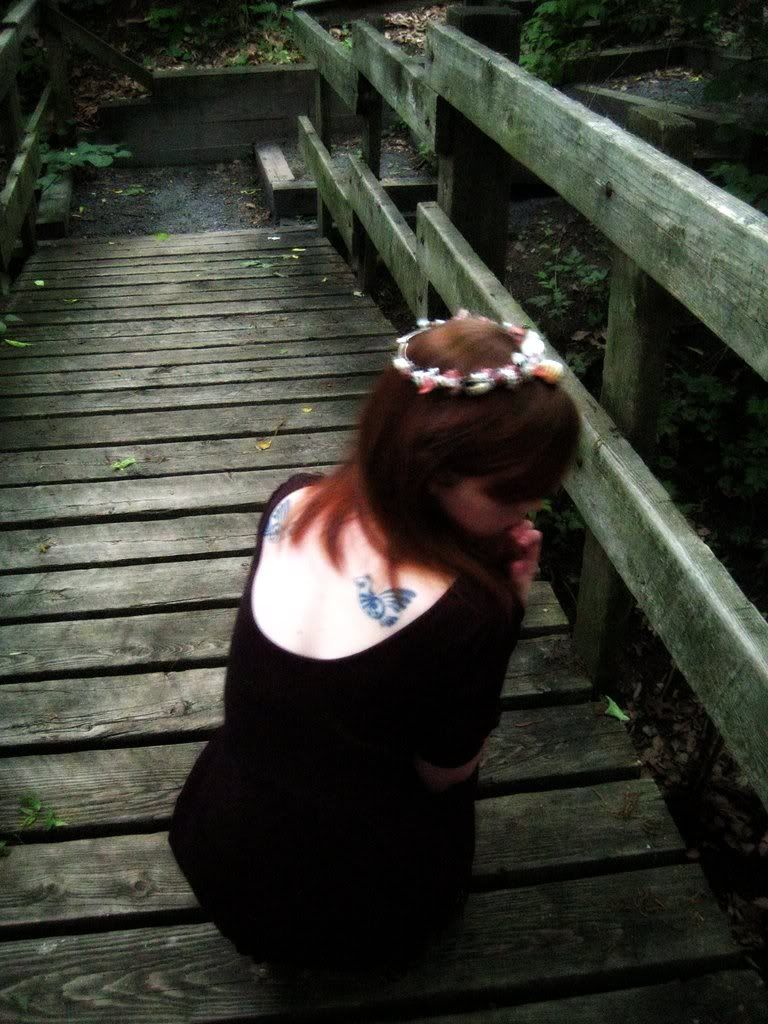 Outfit details: dress- Forever 21 (added the ribbon with a pin), shoes- Nine West via Amazon, tiara- ChicAllure from Etsy