I've been meaning to mention this for ages, but like the title says...point being: Weardrobe rocks right now. Not that they don't usually rock, it's just this particular moment in time is especially awesome. They're having weekly contests with weekly prizes (this week is an H&M gift card and Fashion 101--I really want this book!). I don't like to toot my own horn, but I did tie for first place last week.

Lately, my own super sweet fashion choices are giving me a toothache. It seems I continually talk about dressing edgier and constantly mention
Givenchy
as an inspiration, yet I'm far too unintentional in my shopping to turn my wardrobe from soft to hard. My goal is to change this. No more unconscious shopping!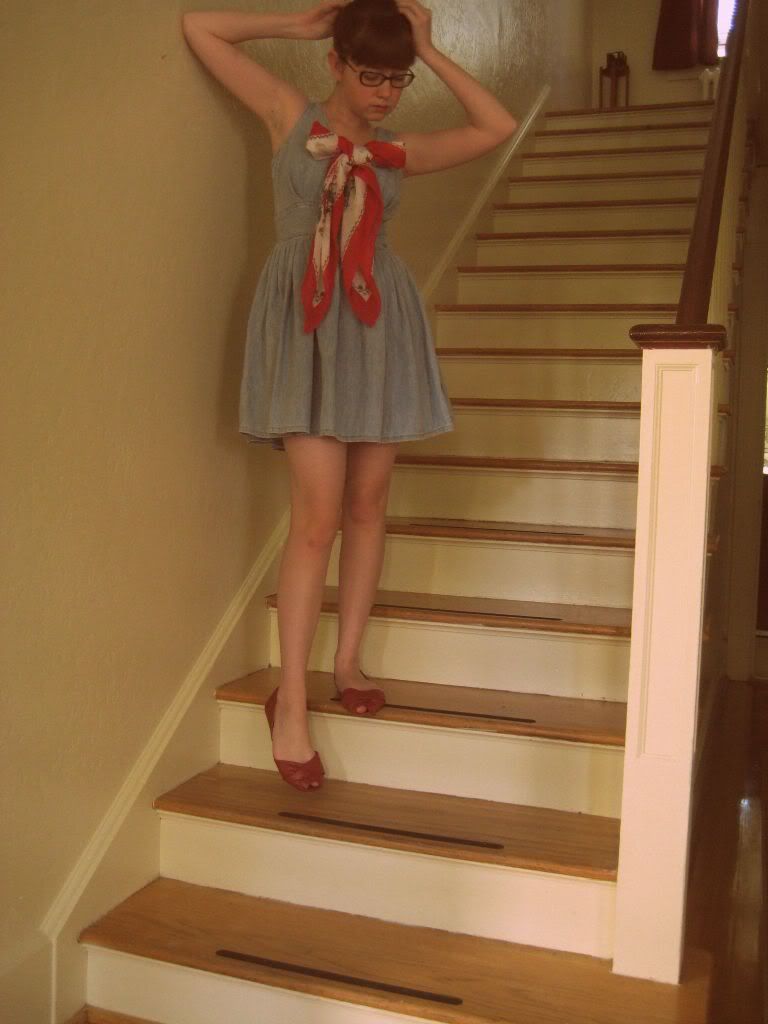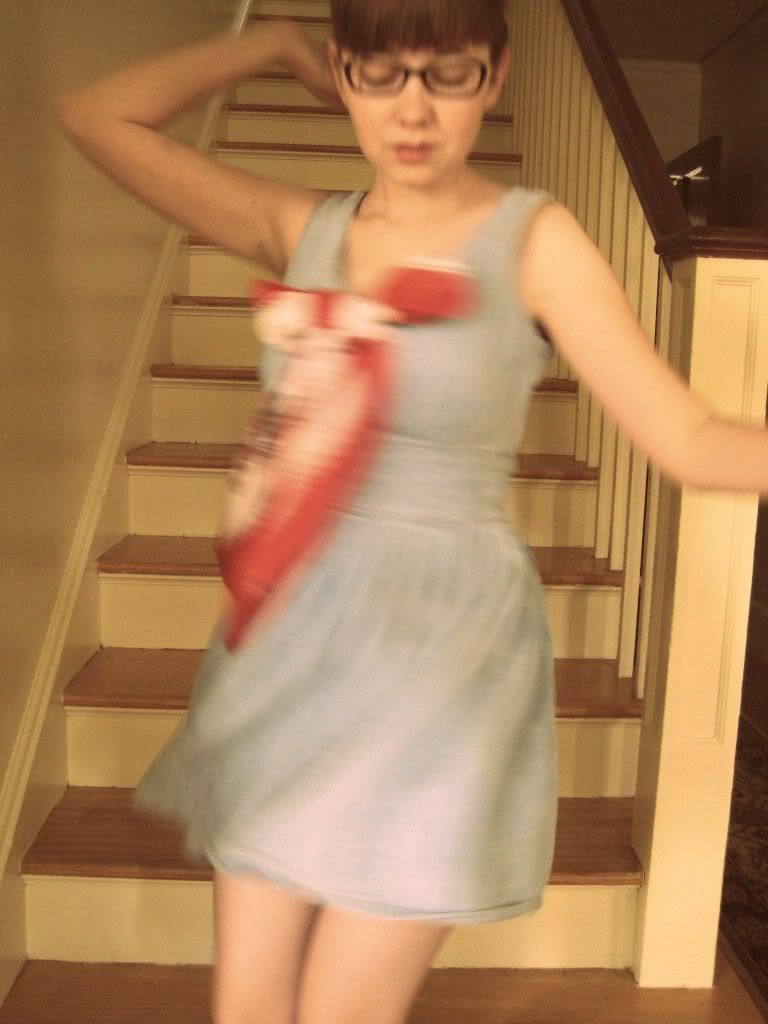 Outfit details: dress- secondhand, shoes- Blowfish via Urban Outfitters, scarf- my mother's, cardigan- secondhand
I've never really had friends with the same passions as myself (passions yes, but just along different lines)--but through blogging I'm a few keys away from so many wonderful people who constantly inspire me. One of my latest fellow blogger addictions has been
Snowshoe Rabbit
(you might noticed her link is under my "Currently, I'm Really Into" column). I won't begin to attempt to describe her style, but rather illustrate with a couple of my favorites.
She already had my affection, but furthered her place in my heart when upon hearing about my horse jewelry
challenge
she offered to send me a pair of horse earrings! Could I get any luckier? The earrings: