Today is officially my last day in Washington State. I am taking a red eye this evening across the country and then later tomorrow I will be flying up and away to foreign lands. Excitement is swirling with nerves right now to make a rather giddy, emotional cocktail. I'm rather more nervous about failing to find my group in the airport than I am about my actual time in Greece!
Enough about what will come though, here are some glimpses of my final days in the States:
I went to the Point Defiance Zoo for a touch of nostalgia; the last time I visited this zoo was seven years ago and zoo trips always take me back to childhood. It was a gloomy day and the autumn chill was in the air, making it a perfect day for the zoo since the animals are more active in cooler weather. The tiger was exceptionally up front and right before I snapped this picture of the curly-headed girl, she and the tiger were staring each other right in the face...it was actually rather creepy.
Outfit details: dress- H&M, jacket- Ralph Lauren via eBay, bag- secondhand, shoes- Urban Outfitters, leggings- We Love Colors tights that I cut off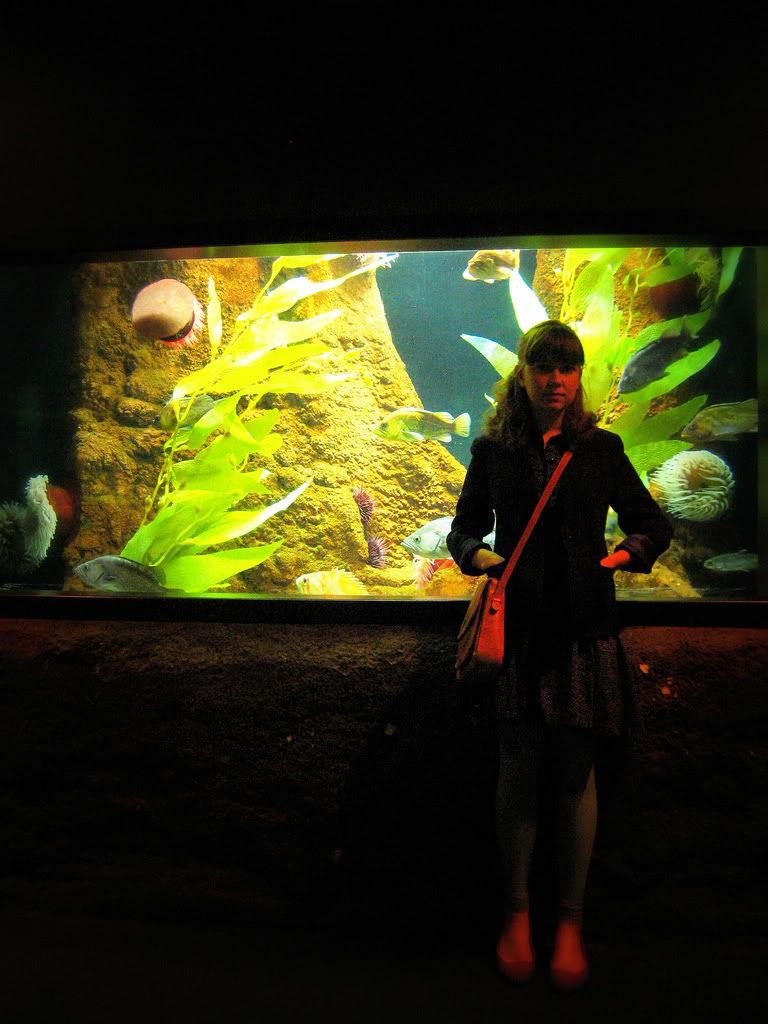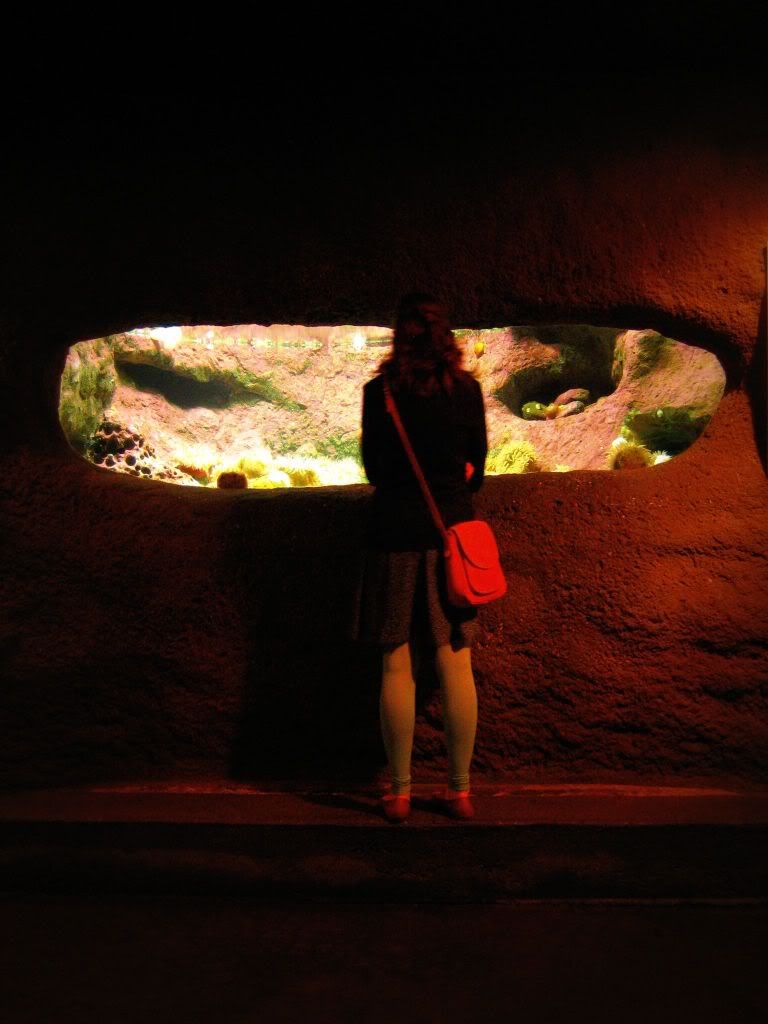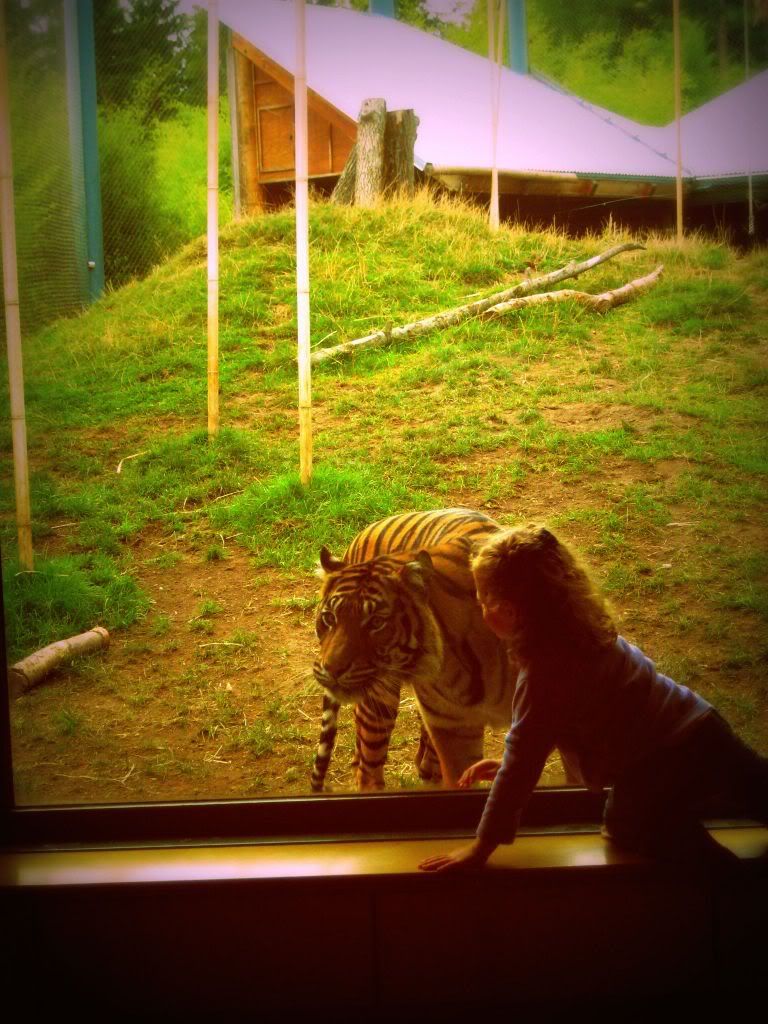 This outfit should surely cement the fact that blue is my favorite color. Really, wearing so much blue tends to make me ridiculously happy inside...perhaps that explains the strange faces? I thought this might be one of my last opportunities to take very silly pictures--while I am in Greece I might depend on others taking them (I generally take all of my own photos using a self-timer) or an audience, so I decided to be as free with them as I willed. Behold the pigeon-toed wonderousness.