After nearly three straight days of travel (yay, layovers!), I am safely ensconced in my sweet, little apartment in Athens. I am rooming with five other girls and while Internet connection is sketchy the apartment boasts a lot of fun personality: from the pink tiled bathroom to our balconies, this is a place I think I will live very comfortably.
There hasn't been much time to snap pictures or develop ground-breaking fashion just yet, but here is what I worn for my flights. The pictures were snapped in one of the airport restrooms.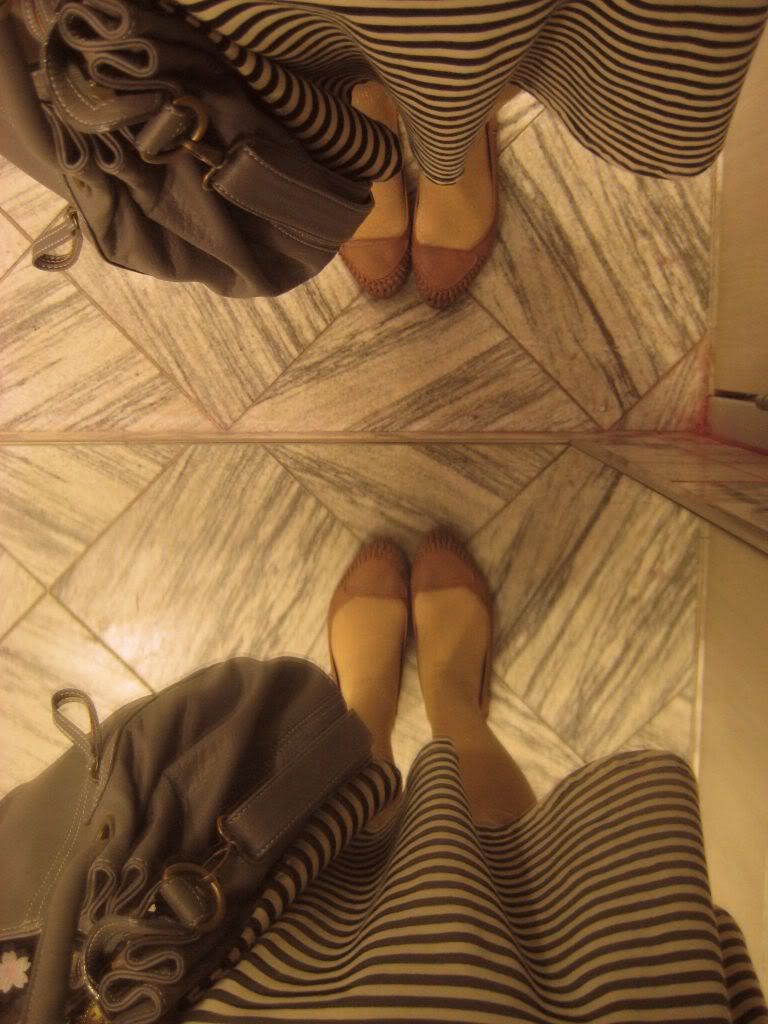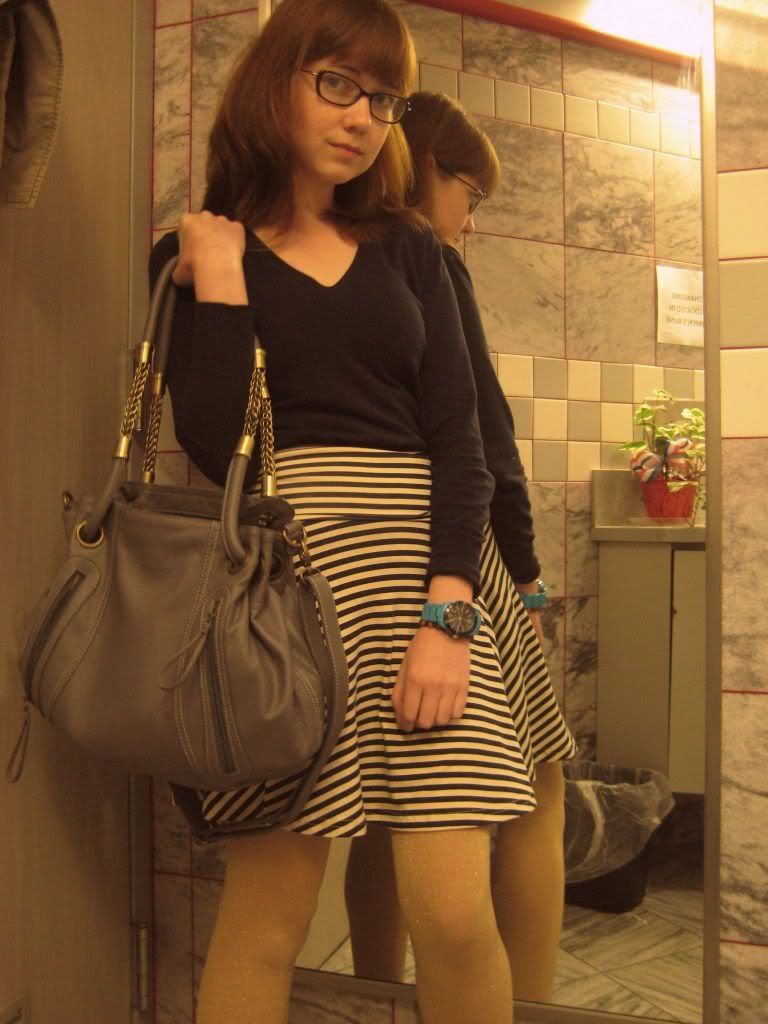 Outfit details: sweater- Banana Republic Outlet, skirt- America Apparel, tights- some shop in Japan, shoes- Urban Outfitters, bag- Ruche
Athens is, predictably, wonderful and I haven't had too many adventures seeing as I haven't been here long and am still suffering from jet lag, but I have yet to be disappointed on any small outing!
Thank you to everyone for all the sweet comments lately and I will be visiting various blogs as time allows.