Santorini was not what I expected--but the weekend was much more rather than less of my imaginings. We leapt off our overnight ferry early Friday morning and into the arms of a friendly man from our hotel. From there we were whisked off on a tour that took us from the highest point in Santorini, to a hike on the volcano, to leaping from a boat into natural hot springs, to a sunset in Oia--with oh-so-much in between.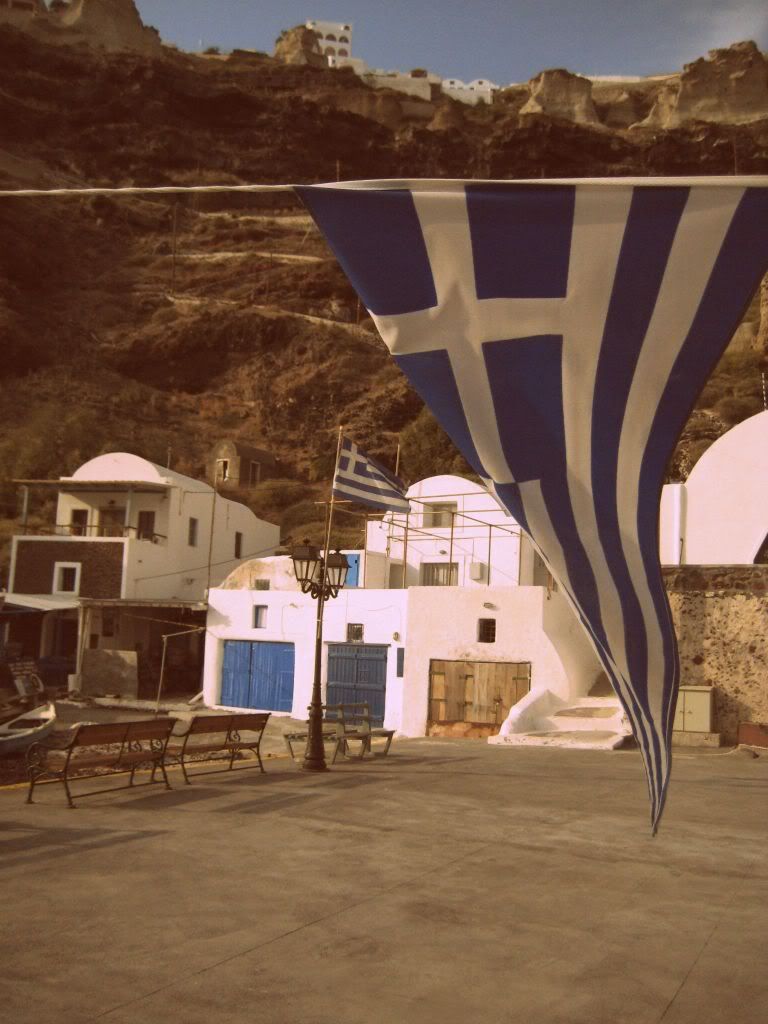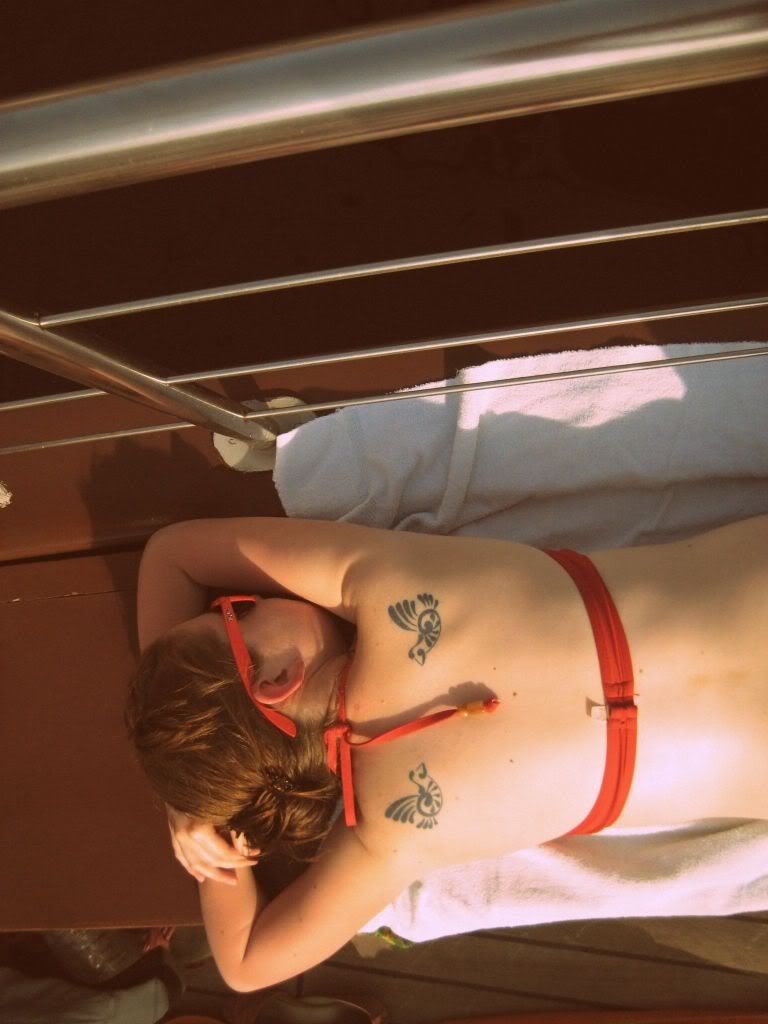 We struck out in independence the next morning--renting our own transportation in the form of four-wheelers. Our group numbered eight and comfortably situated on four atvs we were a caravan criss-crossing the island with speed and a sense of adventure. Much of our time was spent beach hopping from black sand expanses to red sand majesty.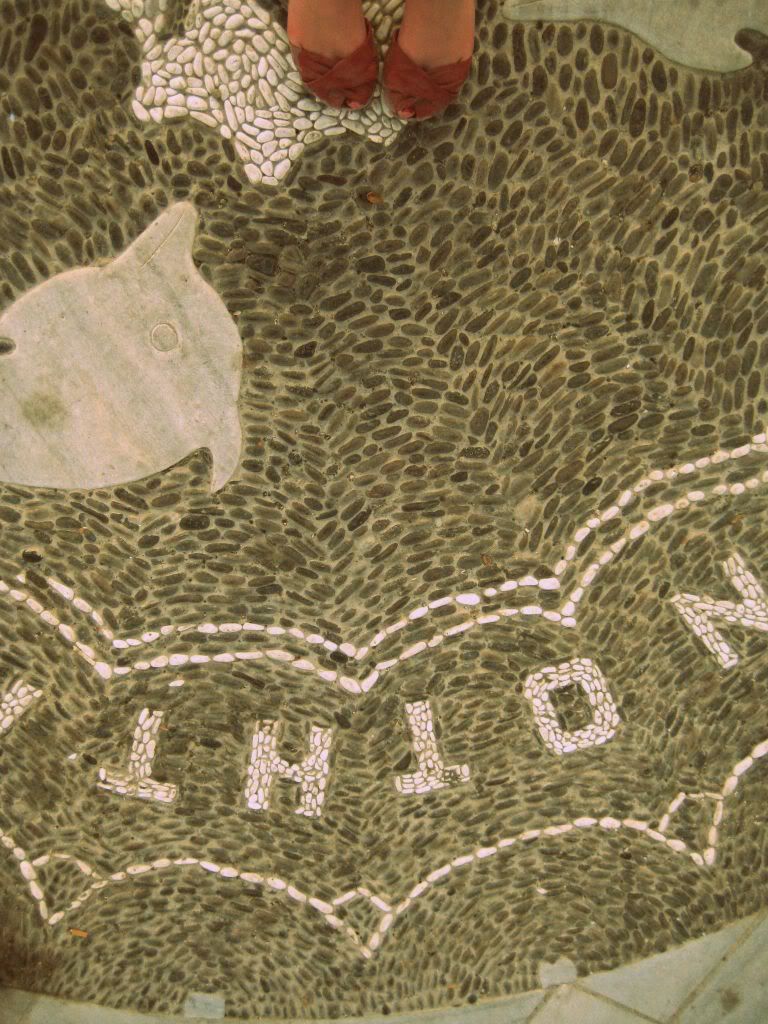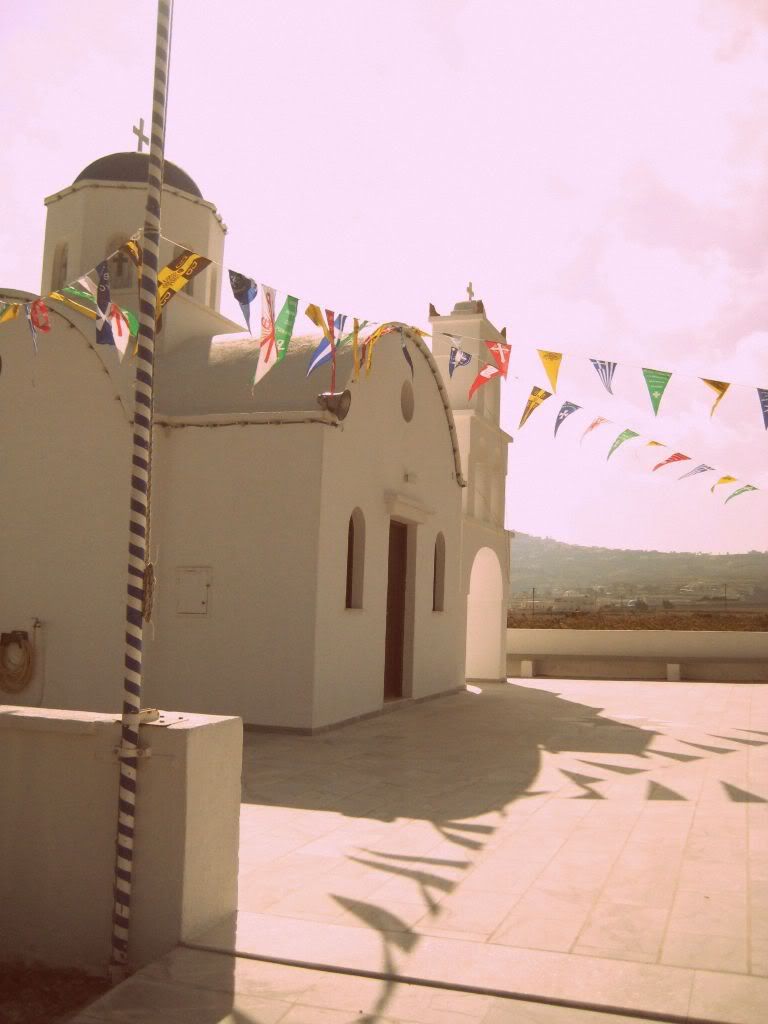 Now I am back in my apartment in Athens with rosy skin and so many pictures to fill my days with delight for some time to come. It was a weekend decidedly more about what I was doing rather than what I was wearing--which is fine by me.