The "situation" in Athens is interesting. According to the organization I am here with, everything is fine and I am perfectly safe. However, classes are cancelled indefinitely and I'm not supposed to leave my apartment (ever?). Together with several other villians I have been blatantly violating the latter command.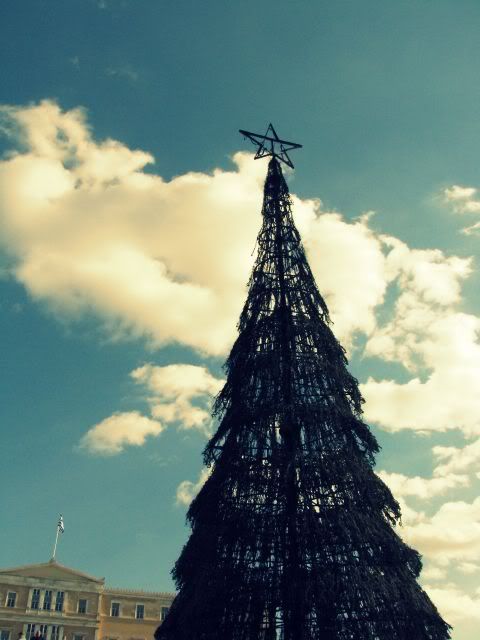 We ventured into downtown Athens (Syntagma and Monastiraki) to survey the damage. The huge Christmas tree in the center of town was burnt by protestors and now a black husk remains. Several shops are suffering from cracked glass windows (some received worse treatment), there is angry, scrawling letters everywhere, and basically havoc continues to be wrought.
Whilst out I did manage to run into more mobs than would be safe to mention to the parents,
life goes on. Stores standing right beside those that have been burned are still open for business--some even just patch up their windows and continue to function. I saw an older woman place a phone call in a booth while standing in a pile of glass that had been the phone booth's windows. And so, we also continue to try to function like it is "business as usual," but it's all we can talk about...
Outfit details: jacket- Urban Outfitters, dress- H&M, tights- Calzedonia kids, shoes- Urban Outfitters, bag- Pull and Bear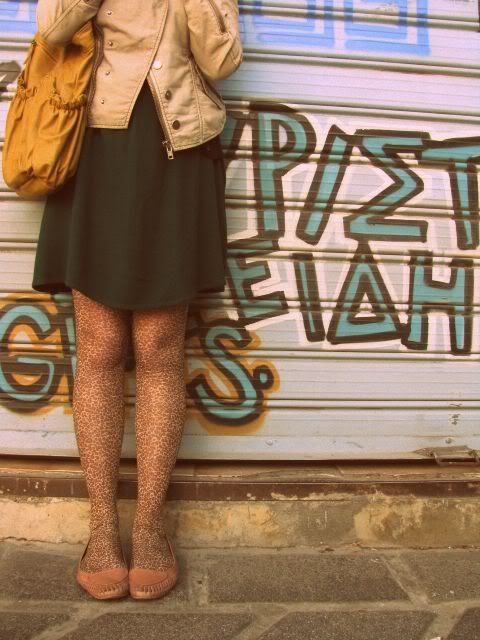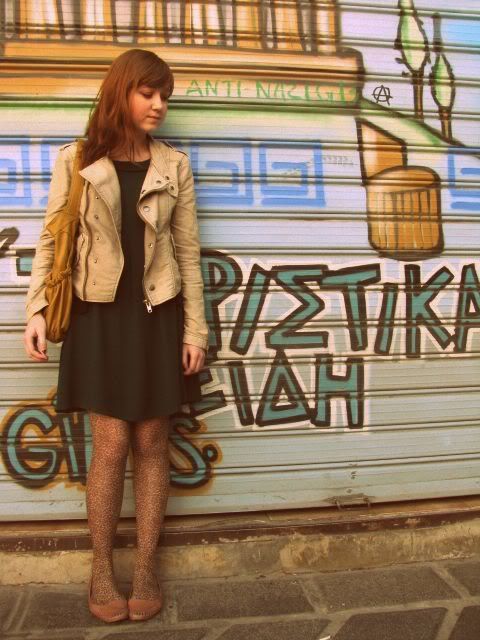 Outfit details: jacket- Urban Outfitters, dress- Urban Outfitters, sweater- H&M, tights- some shop in Athens, shoes- Urban Outfitters, bag- secondhand, sunnies- street vendor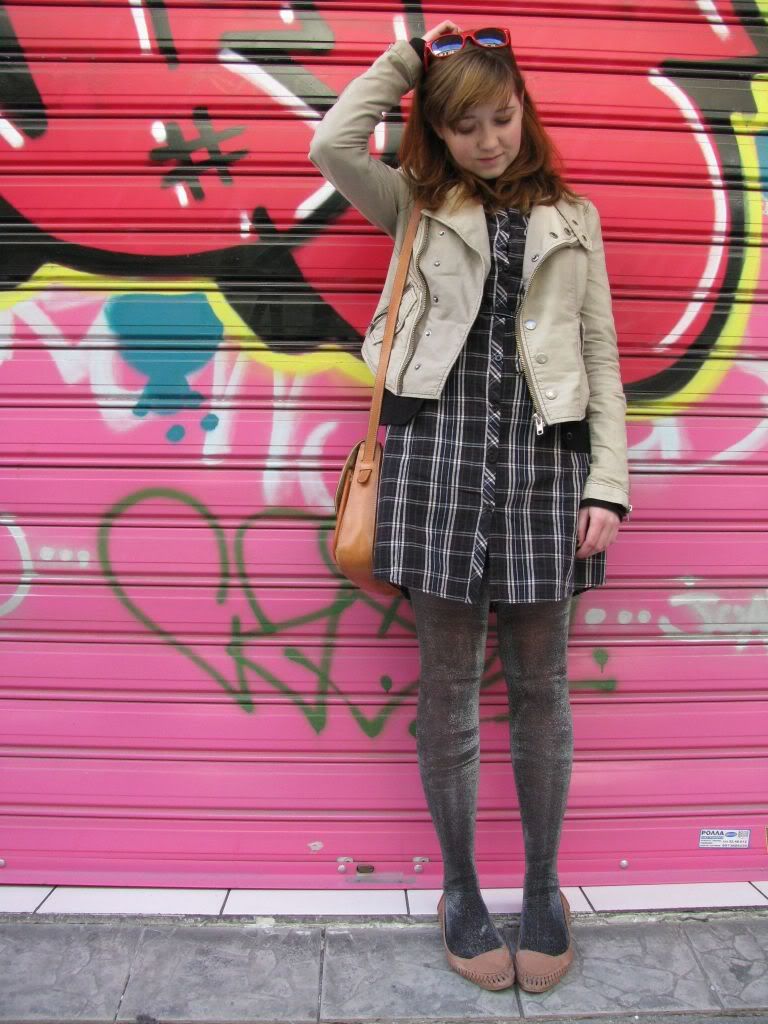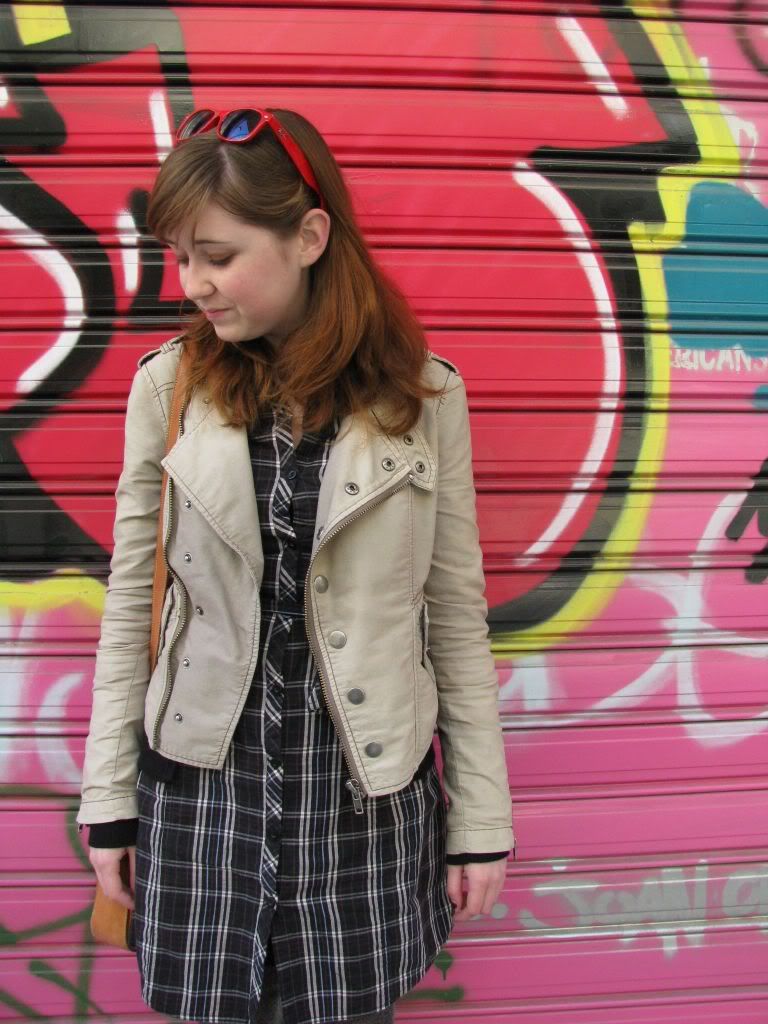 P.S. On a much more frivolous note. I am in serious debate about this dress from Zara...cannot make up my mind.