My scintillating sister got me this brass knuckle necklace for my birthday. I love the fact that it also happens to be pink, which sort of ups the ridiculous factor. In an awesome quirk of luck I ended up sitting next to a boy in one of my classes who had a brass knuckle tattoo. Moments like that make my day.

Outfit details: cardigan- H&M, dress- ASOS, tights- gift, shoes- H&M, necklace- gift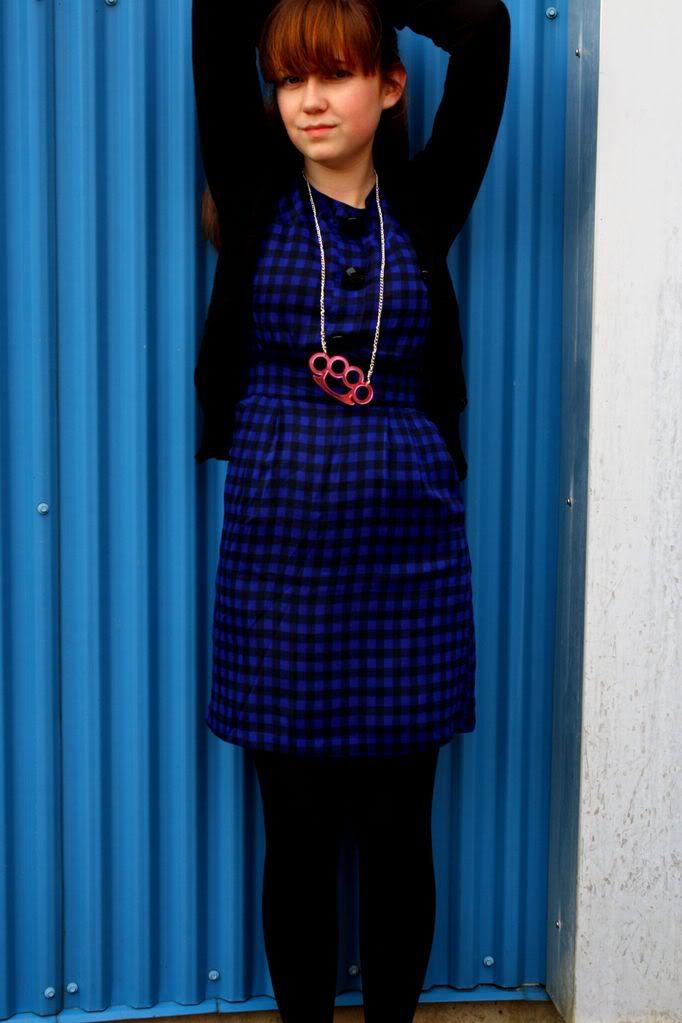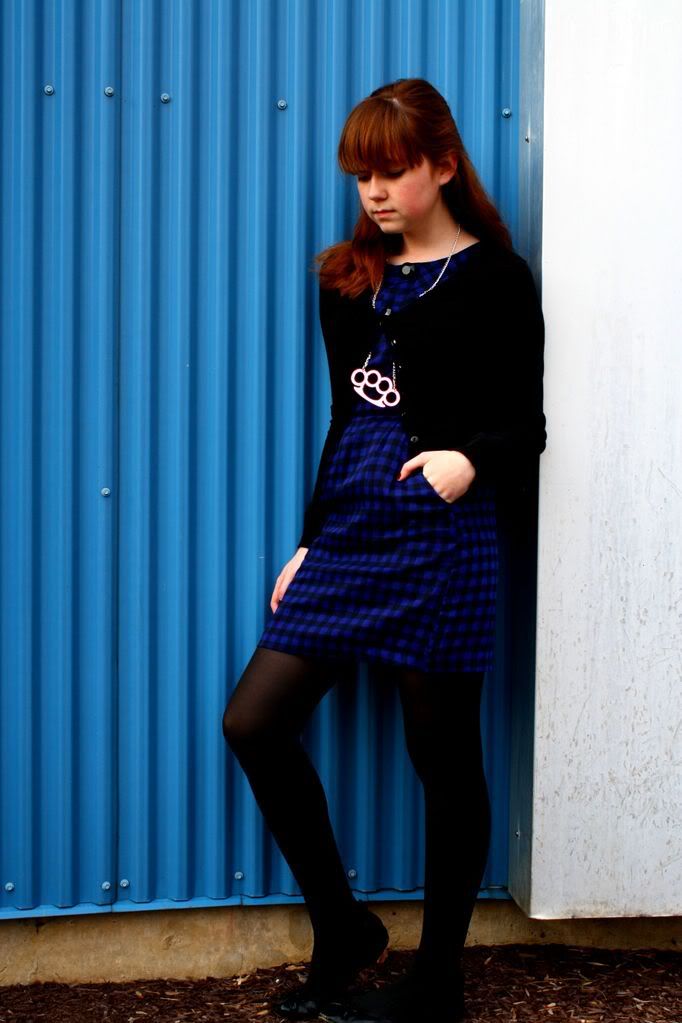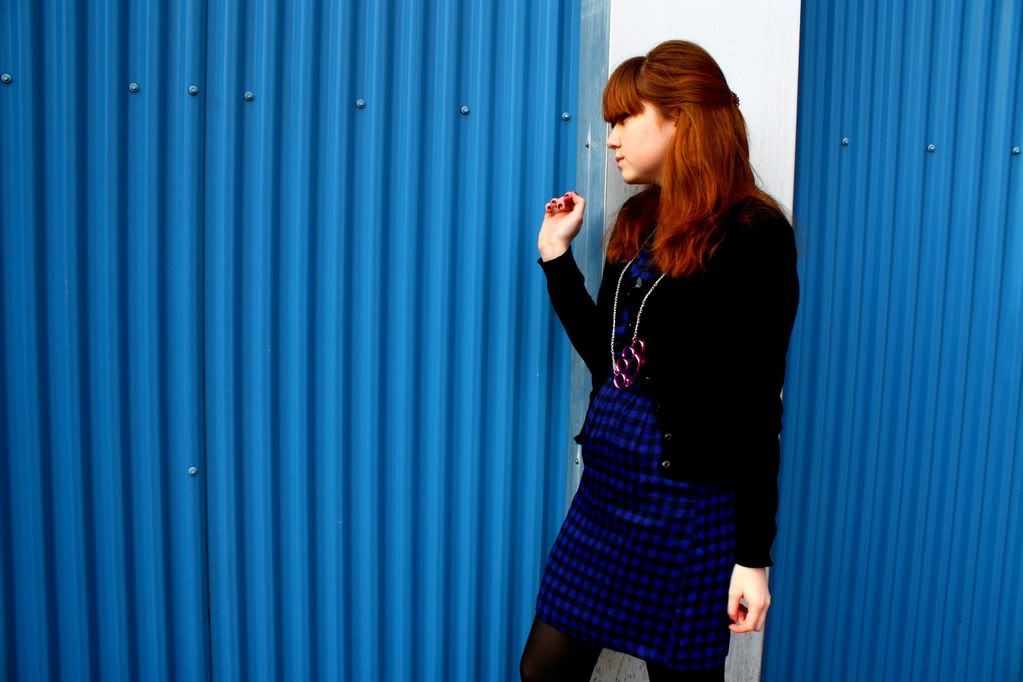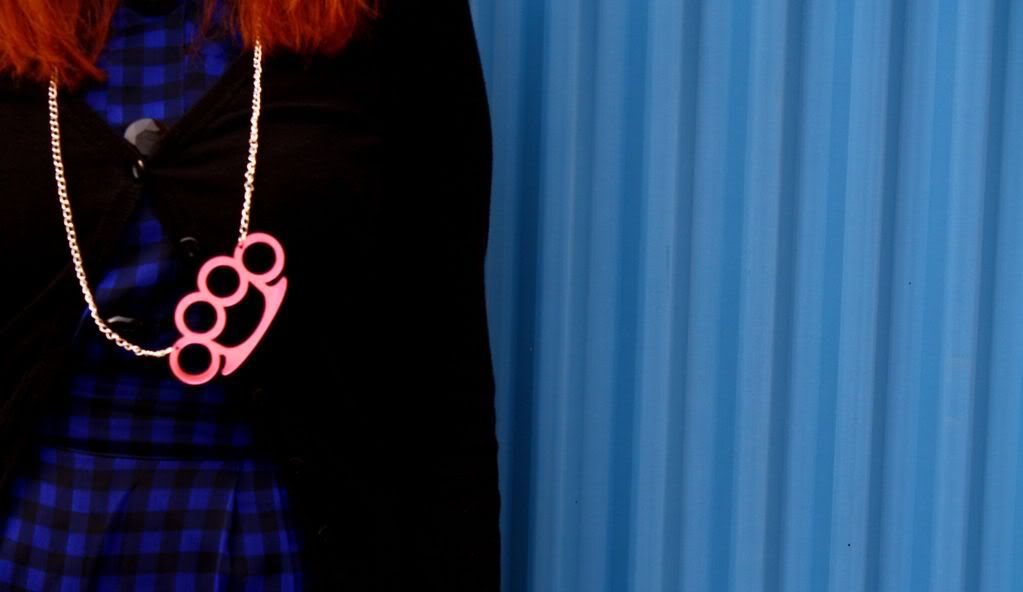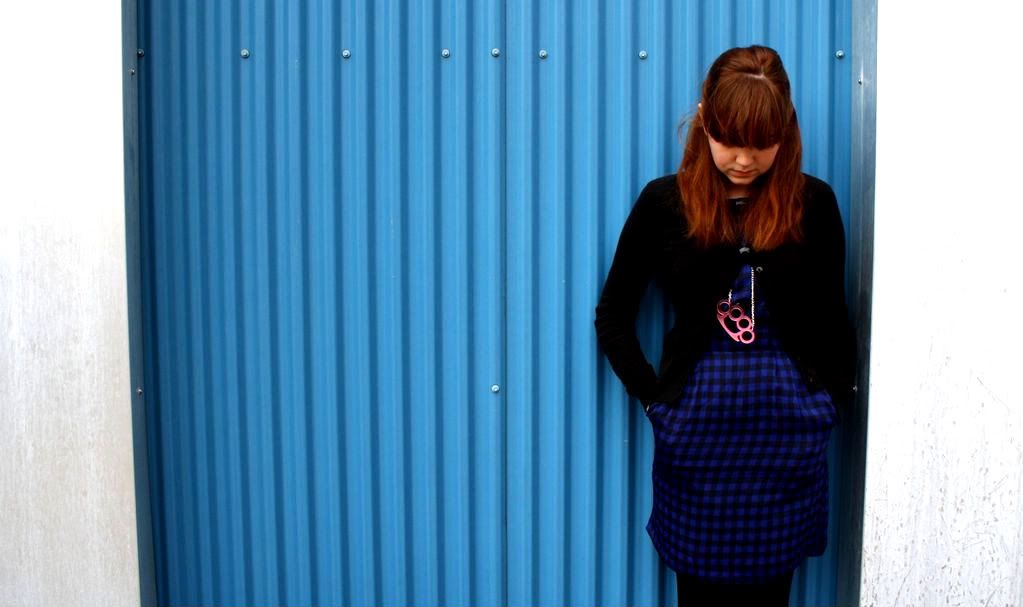 Just yesterday an amazing little package from
Mothersvea
arrived. A short while ago she had a little drawing on her site of some of her Polaroids and lucky me, I won! The images are even more stunning in person; I really adore the saturated colors. I don't feel my dorm room does them justice...Thank you Alexandra!