On Sunday I hopped (if 3+ hours in transit can be considered a hop) up to New York city for a little collaboration with the ladies behind Larsen Gray. If their good taste wasn't already apparent from their clothes, they also got bloggers Ginny and Arabelle on board.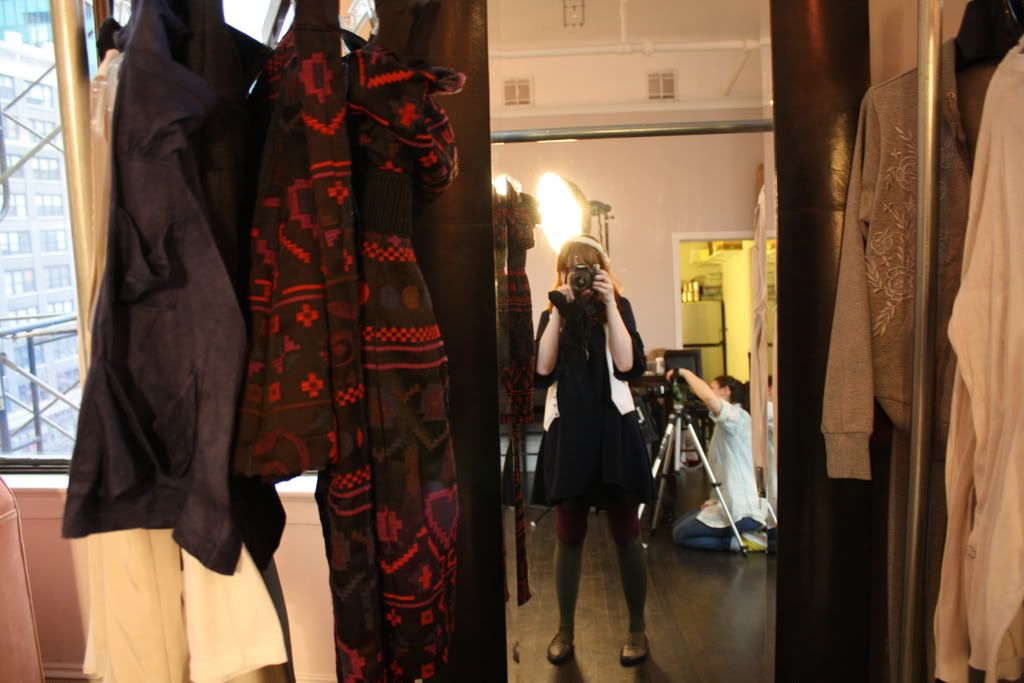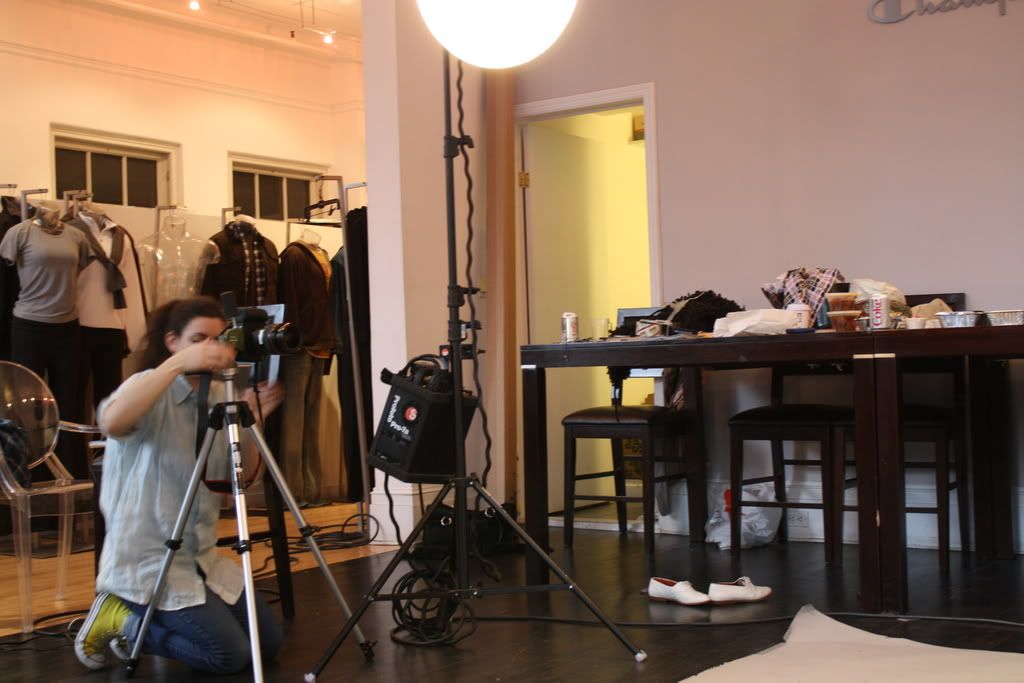 I didn't snap any pics of Ginny, but you'll have to take my word on it: she's gorgeous.
Arabelle was as awesome as her site would lead to you to believe. I wasn't the most skilled conversationalist with her, but she was sweet enough to endure my need to document her presence--and rad chain necklace that was in fact a belt. Thanks Arabelle, I really enjoyed meeting you!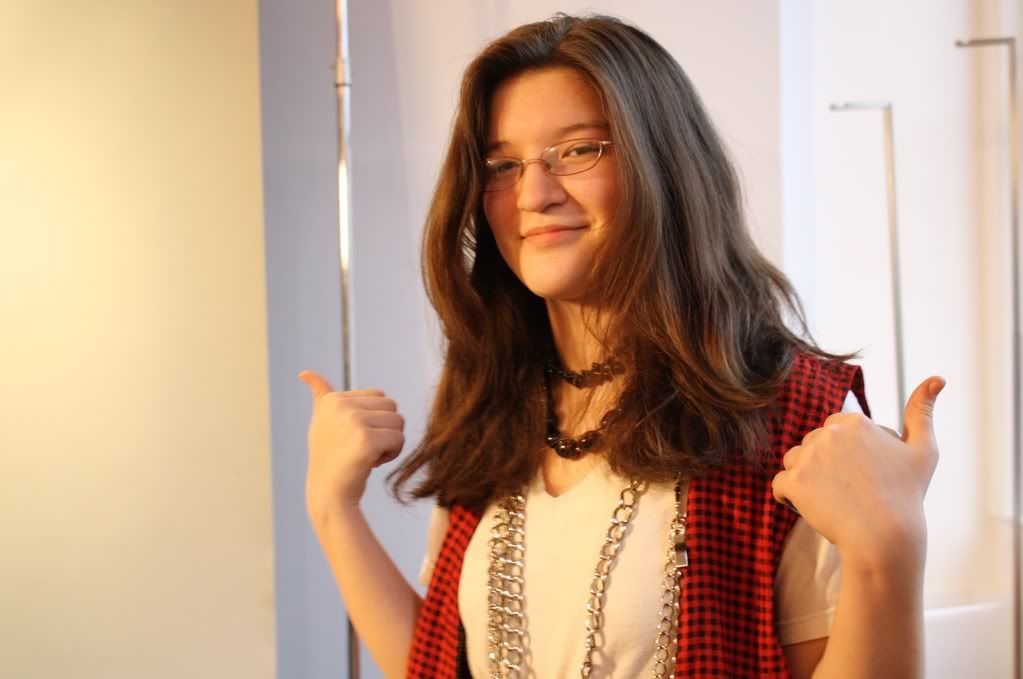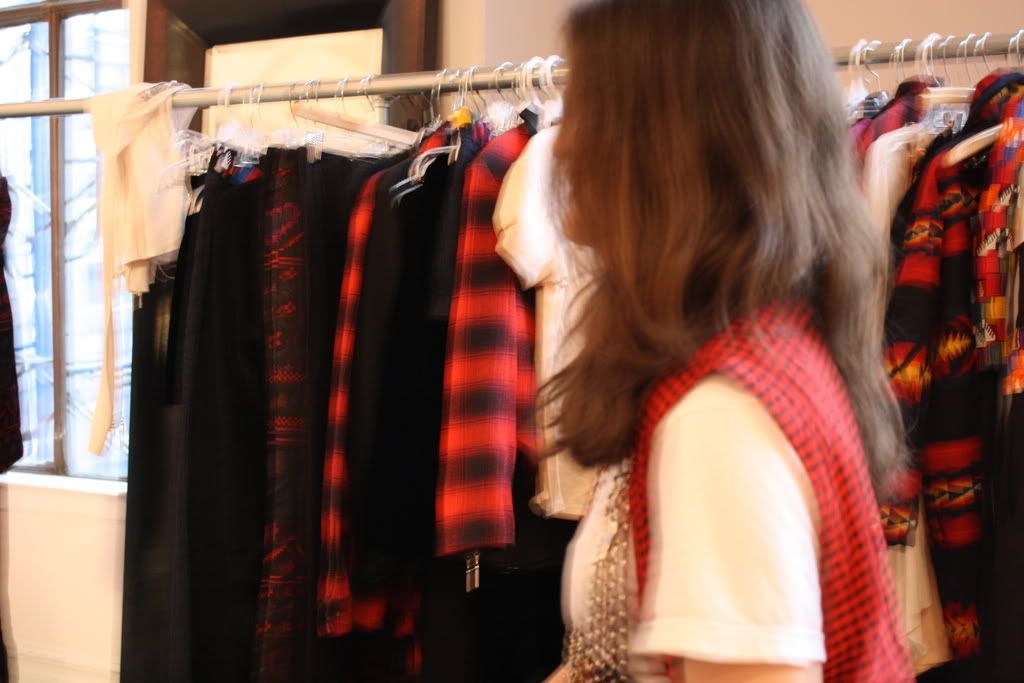 Overall, it was a rad day which involved trains, metros, french fries, amazing heels, and more amazing people. Hopefully, there will be another post on this whole day to come...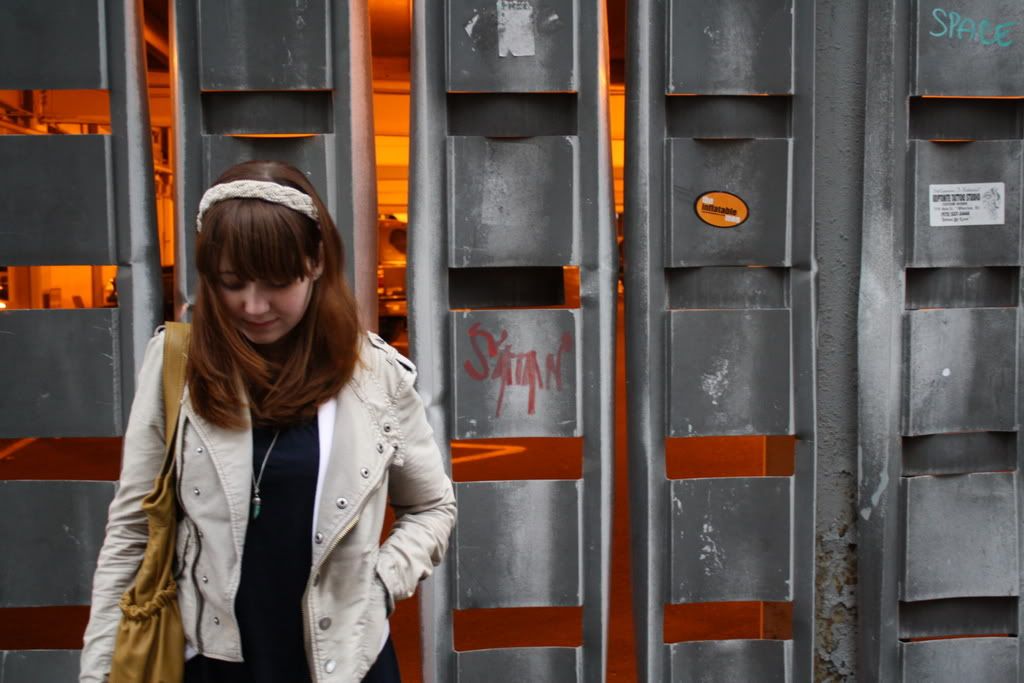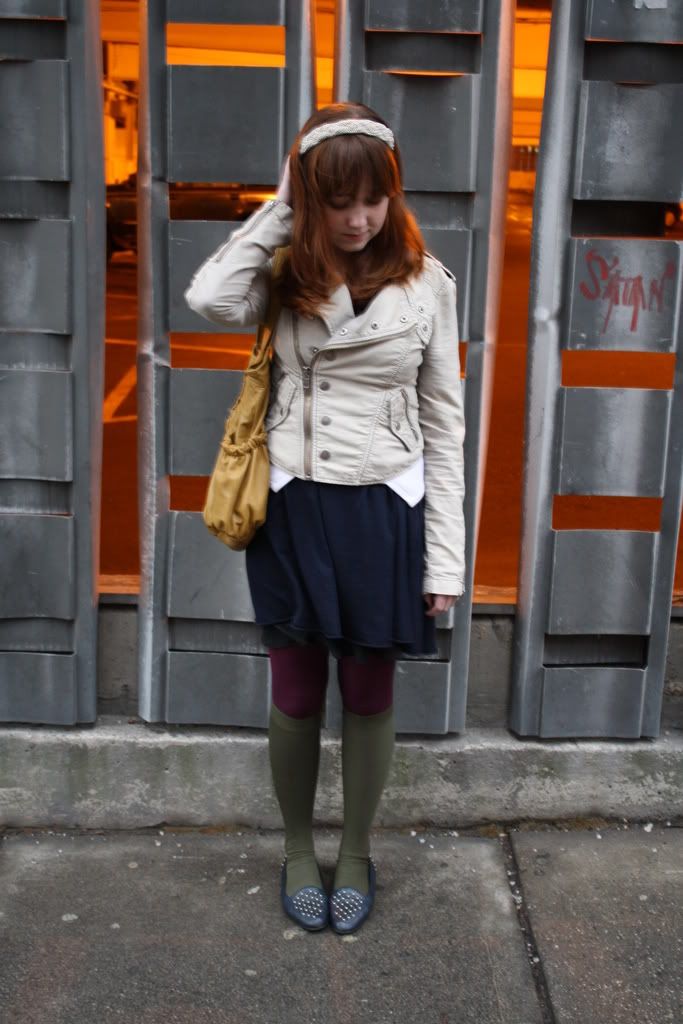 Outfit details: headband- vintage, dress- Ivy Blue, jacket- Urban Outfitters, vest- gift, tights- gift, socks- Thank You Mart, shoes- secondhand, bag- Pull and Bear