I'm back in Washington State and there's more Weardrobe madness to come, but for today I'm going back to more regular posting with a blog style interview with We Were Damsels.
We Were Damsels is a relatively new blog (in the scheme of old-timers as I now consider myself...) that is rapidly rising in popularity and its no surprise with the two ladies behind it. Nadia and Laritza both have awesome personal style that is very current: ripped shorts and lace biker shorts, anyone? While I occasionally confuse the two (sorry, I blame poor eyesight because they are distinctive), I admire both and recently interviewed them in the form of a fashion-themed game of "would you rather." Here are their answers:
Would you rather dress androgynous or ultra-feminine?

Nadia
: I would rather dress androgynous . I think it looks more stylish , it takes more thought. Feminine dressing is easy but androgyny is interesting. It's the look of the 2000s if you ask me.

Laritza
:Ultra-feminine

Would you rather emulate Ashley Olsen's style or Mary Kate Olsen's style?

Nadia
: I would prefer to emulate Mary Kate's style . No one can layer like her. Her taste in shoes is superb.

Laritza
:Mary Kate's
Would you rather wear modern, structured pieces or flowing hippy clothes?
Nadia: I'd much rather wear modern structured pieces to flowy ones . I've never been one for the bohemian look. It doesn't suit me too well.
Laritza:Modern structured pieces.
Would you rather work for Italian Vogue or French Vogue?
Nadia: I'll go with french for obvious reasons . But of course I would kill to work for either.

Laritza:Italian Vogue

Would you rather shop in a mall or purchase items online?
Nadia: hmm i don't like the malls, so i would rather do so online because there's endless options. However I like to go to stores.
Laritza:Purchase items online
Would you rather meet Coco Chanel or Yves St Laurent?
Nadia:Coco
Laritza:Coco Chanel

Would you rather wear patterned pieces or solid color items?
Nadia: If I had to choose I would go with patterns. I can't see myself wearing solid color stuff only.
Laritza:Patterned pieces

Would you rather carry a clutch or a messenger bag?
Nadia: a clutch . unless it's a very chic messenger bag.
Laritza:Messenger bag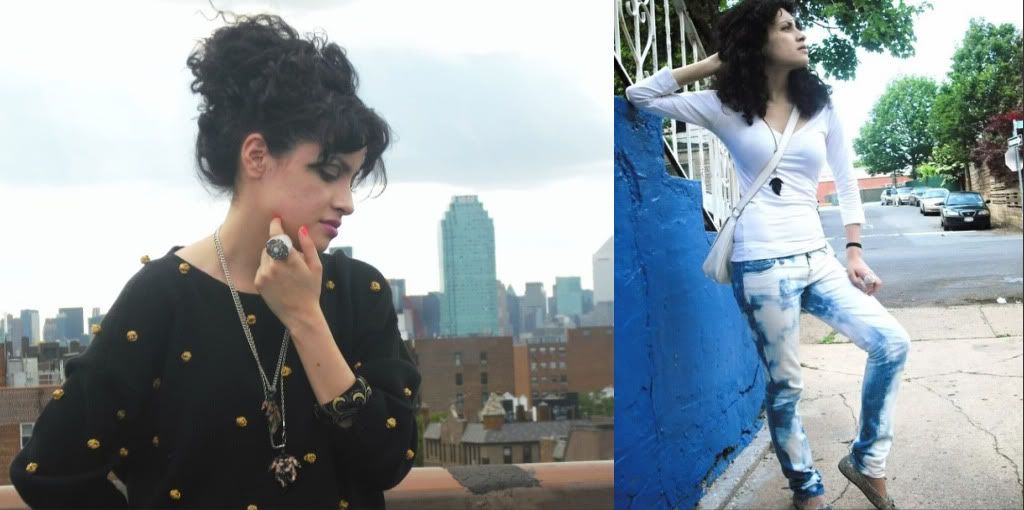 Would you rather wear stilettos or wedges?
Nadia: stilettos.I have a hard time liking any wedges icome across.
Laritza:Wedges

Would you rather dance all night in ballet flats or six inch heels?
Nadia: if the six inch heels are comfortable then i would want to wear them . That's unlikely so it's better to wear some flats if you want to be dancing all night.
Laritza:Ballet flats

Would you rather buy six vintage pieces or one designer item?
Nadia: this is tough. I guess I'll go with a designer item. Those pieces are works of arts . I would choose something i could wear forever.
Laritza:Designer item

Would your rather have front row seats at Milan Fashion Week or London Fashion Week?
Nadia: London is more my speed.
Laritza:London fashion week
Would you rather wear polka dots or stripes?
Nadia: polka dots. stripes can be unflattering.
Laritza:Wow how hard..I can't choose...polka dots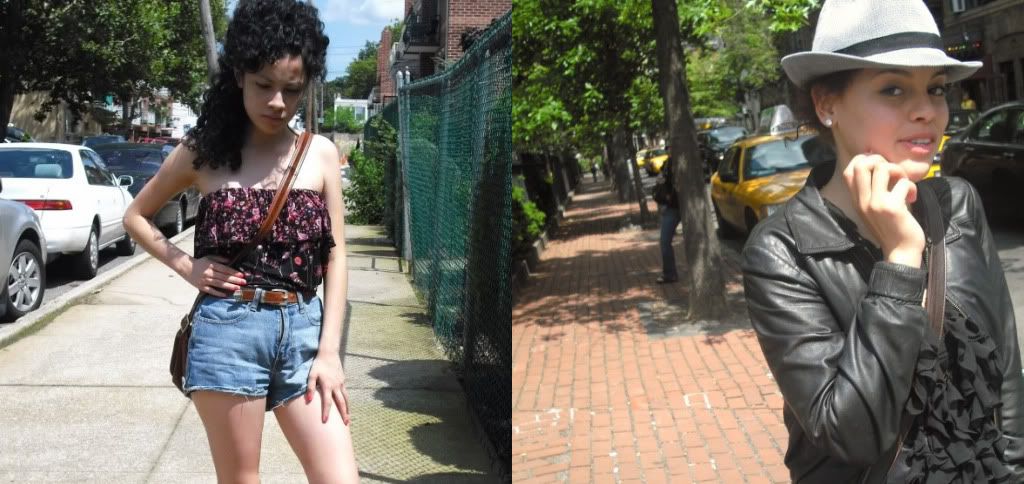 Would you rather work for Anna Wintour or Rachel Zoe?
Nadia:hmmm working for either would be great for my career, but since I'm dying to be an editor I'll go with the ice queen (Wintour).
Laritza:Anna Wintour

Would you rather live in the 20s or 60s?
Nadia: 20s, I've always found them enthralling.
Laritza:The 60s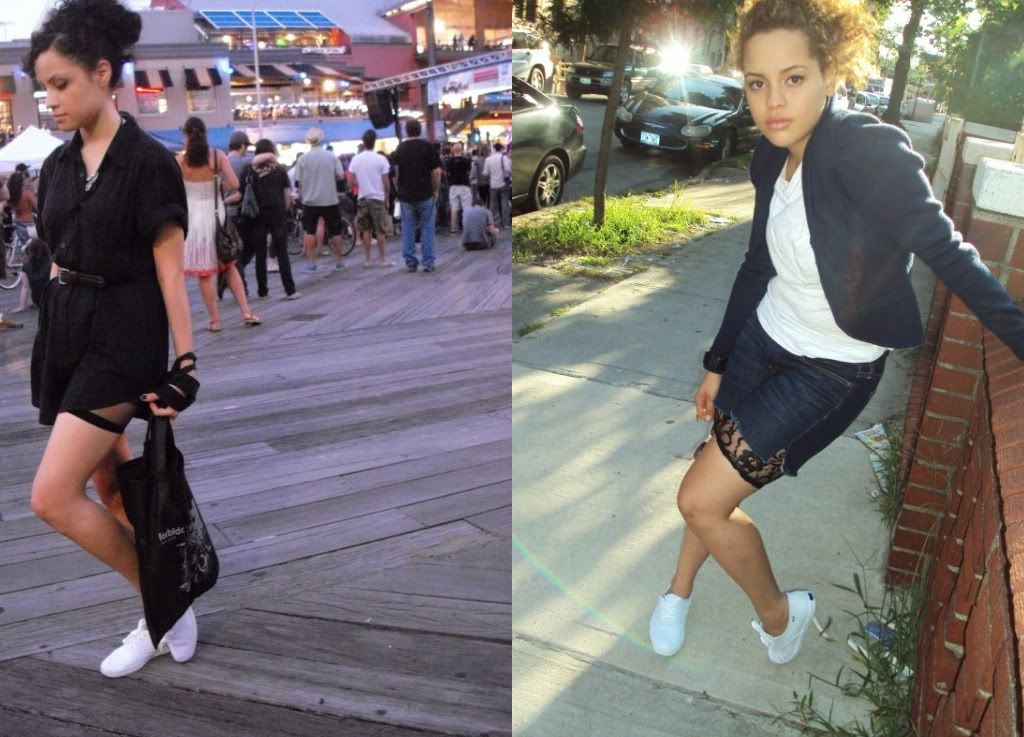 For more of Nadia and Laritza visit their blog
We Were Damsels