As promised, here are some pictures from the little blogger meet-up (with Cecelia, Eunice, and Kam Martin) in Seattle earlier this week. We toured the Theo Chocolate Factory, wore ridiculous hair nets, and went a little picture happy. I had a lot of fun and we all would like to do another Seattle blogger meet-up again.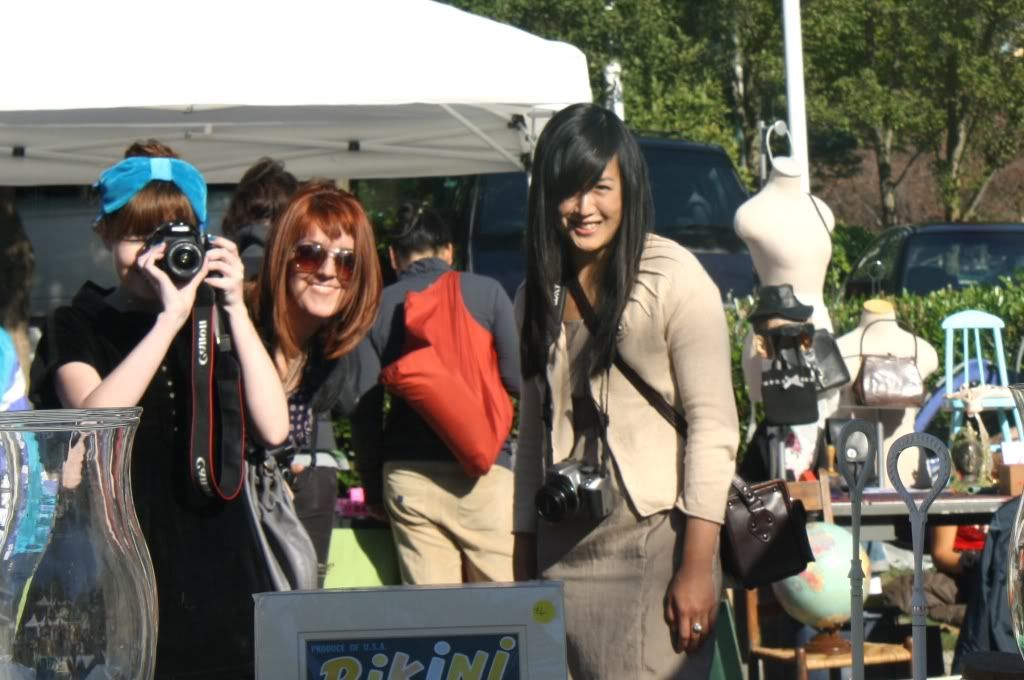 I wasn't very successful at taking pictures of
Kam
(all of them ended up being her behind the camera), but I did take a few creeper detail shots of
Eunice
's outfit. She was wearing some adorable tights and using a great camera bag as a purse.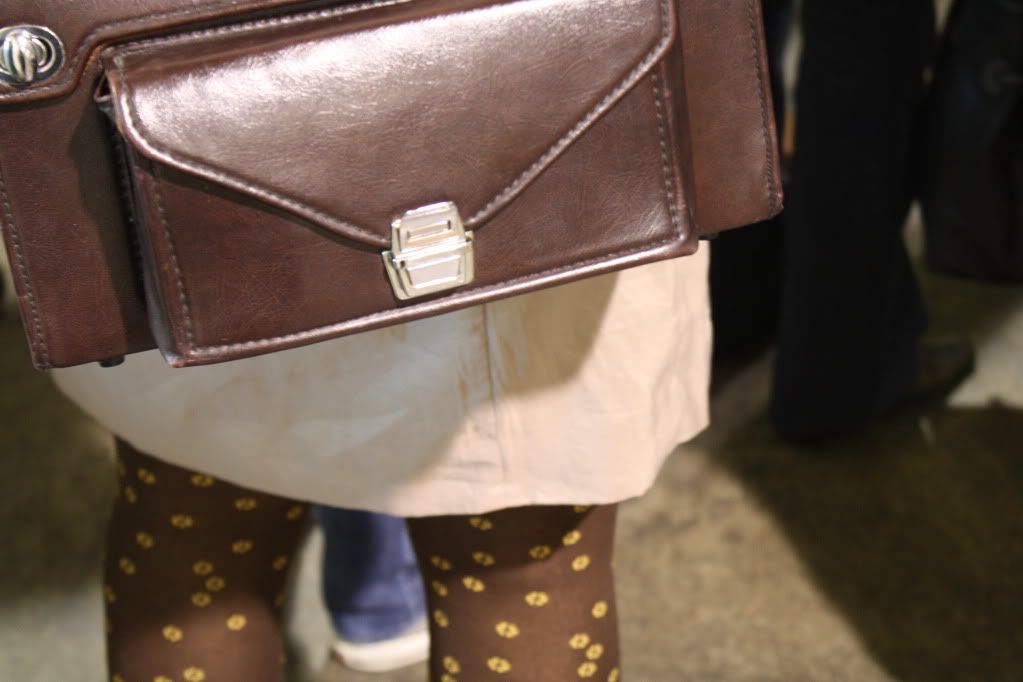 As the professional of the group,
Kam
was kind enough to snap outfit shots for both me and Eunice. The whole day gave me an excuse to wear my new H&M sequin leggings. I'm so glad I didn't spend nearly $100 on those Express sequin leggings that were around last year!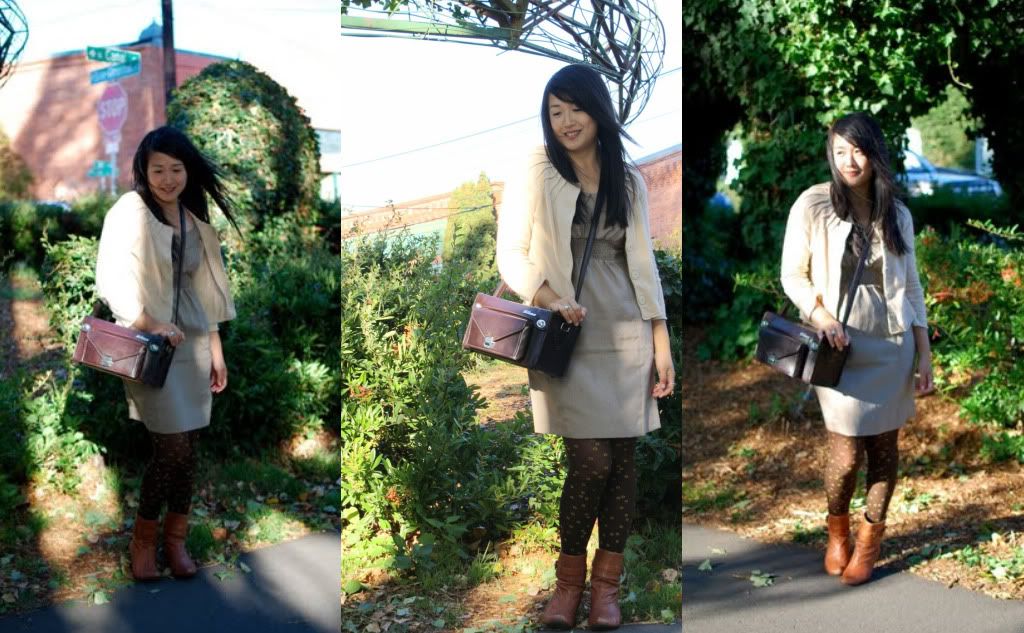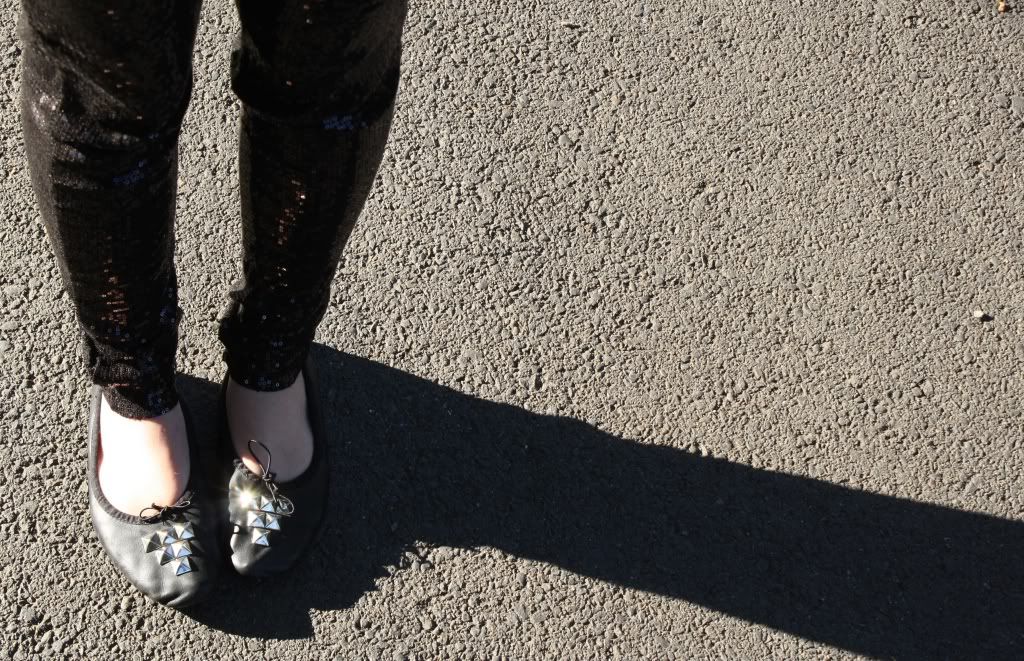 these two detail shots taken by Cecelia, thank you!
Outfit details: bow fascinator- vintage, dress- vintage, leggings- H&M, shoes- Bona Drag, bag- Shopruche
If you haven't noticed yet, I'm really into green this fall. Also, these shoes went on sale at Urban Outfitters and I couldn't resist their teardrop charms any longer! Details like the cut outs on the shoes or the scallops on my coat are catching my eye lately.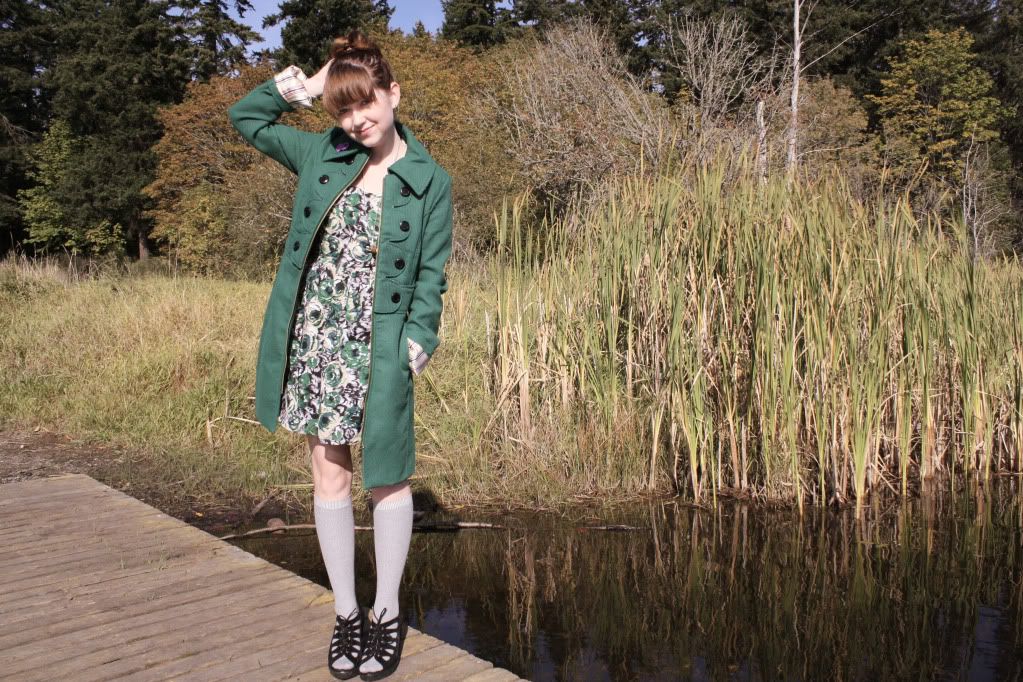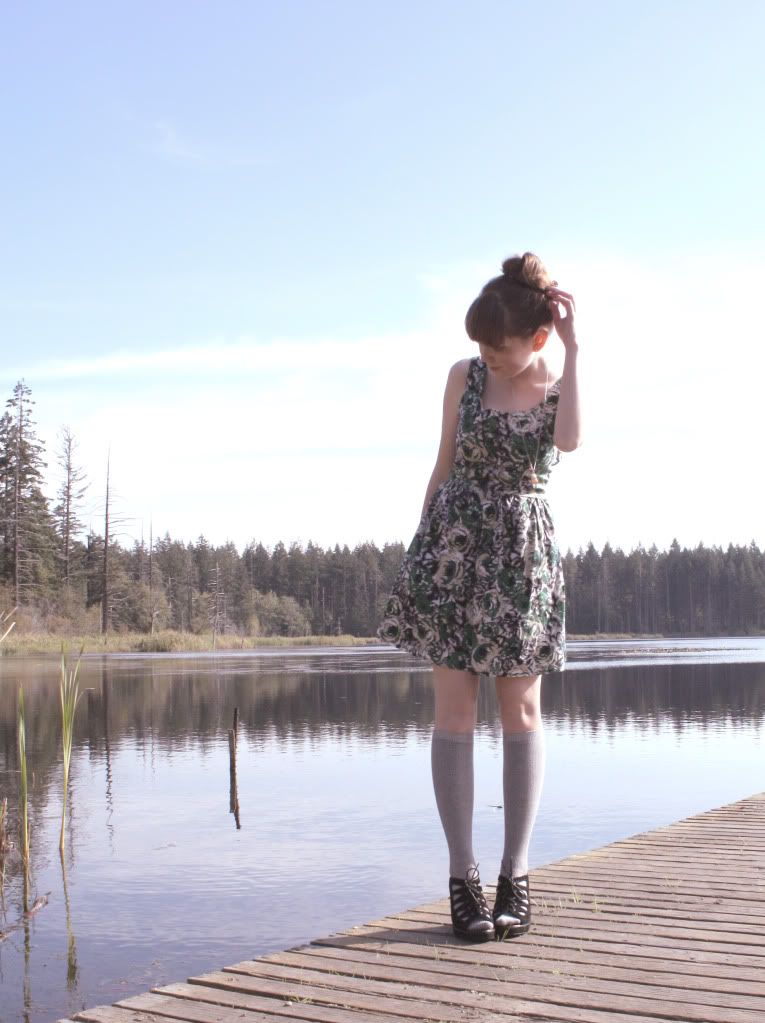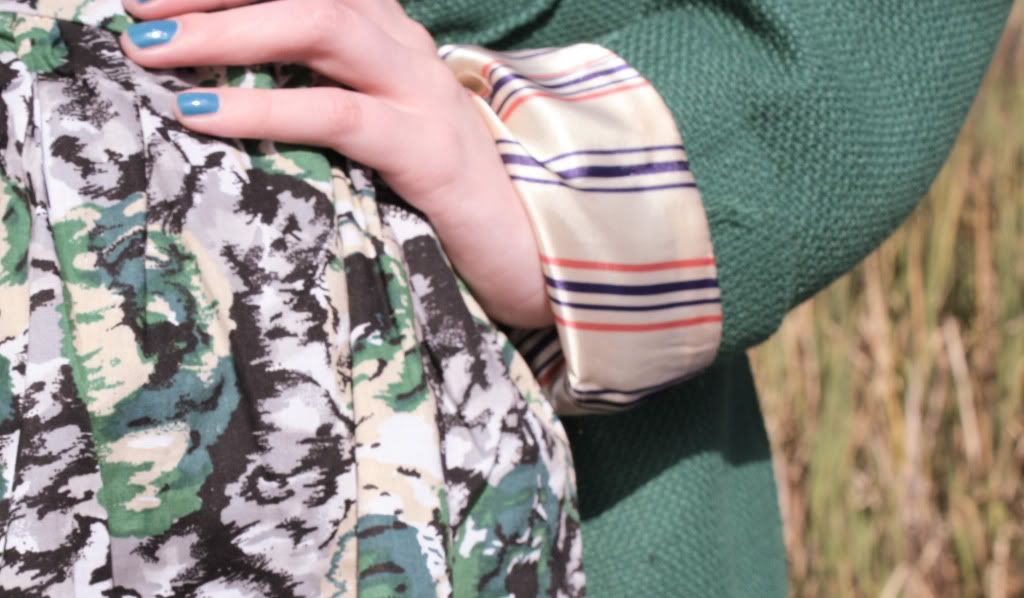 Outfit details: coat- Tulle via Fred Flare, dress- Forever 21, socks- Thank You Mart, shoes- Urban Outfitters
P.S. I flew to Atlanta, GA yesterday; I'm here to visit my sister for about a week.