On my last day in New York I went to the IFB Evolving Influence Conference for as long as I was able before my flight. It was held at the Helen Mills theatre and there was a wonderful sense of flow between the panels and breaks. During the breaks you could mingle with other bloggers, sip some coffee or tea and even get your nails done by Minx. I was lucky enough to snag Wendy Brandes and Jennine of The Coveted for a few minutes. It was a real pleasure meeting both of them, who were looking as stylish as could be expected. Wendy was wearing her swear rings and Jennine has those Jessica Simpson Charles Anastase knock offs that are amazing. I actually just read Wendy's post on the event and I'm so sad I left before some drama happened, but at least I can live it vicariously through her hilarious write-up.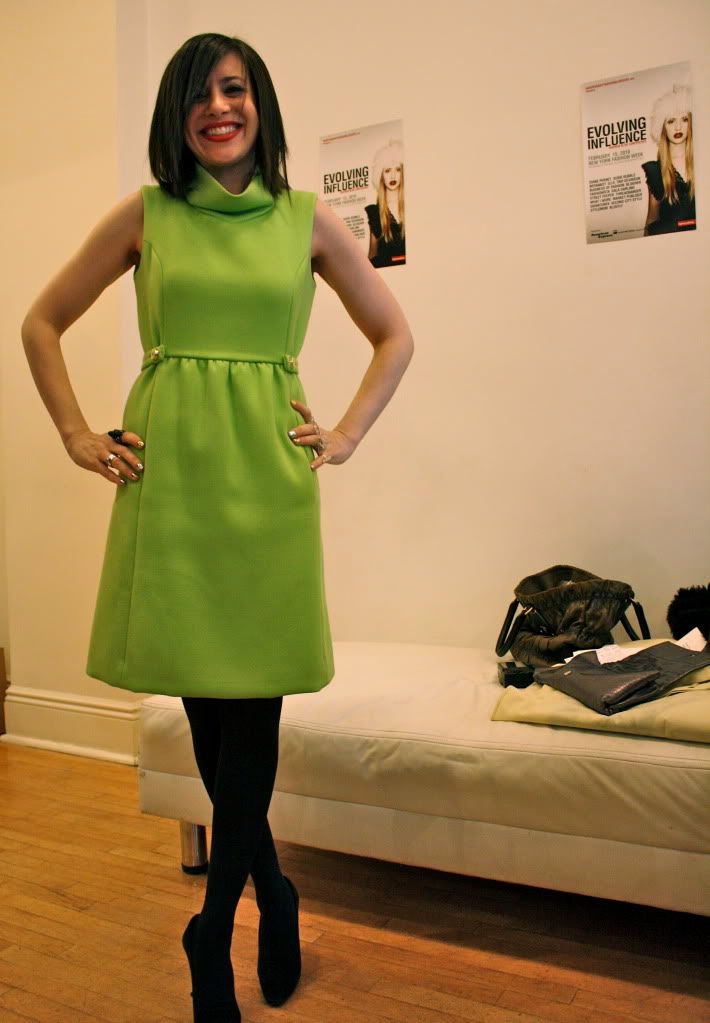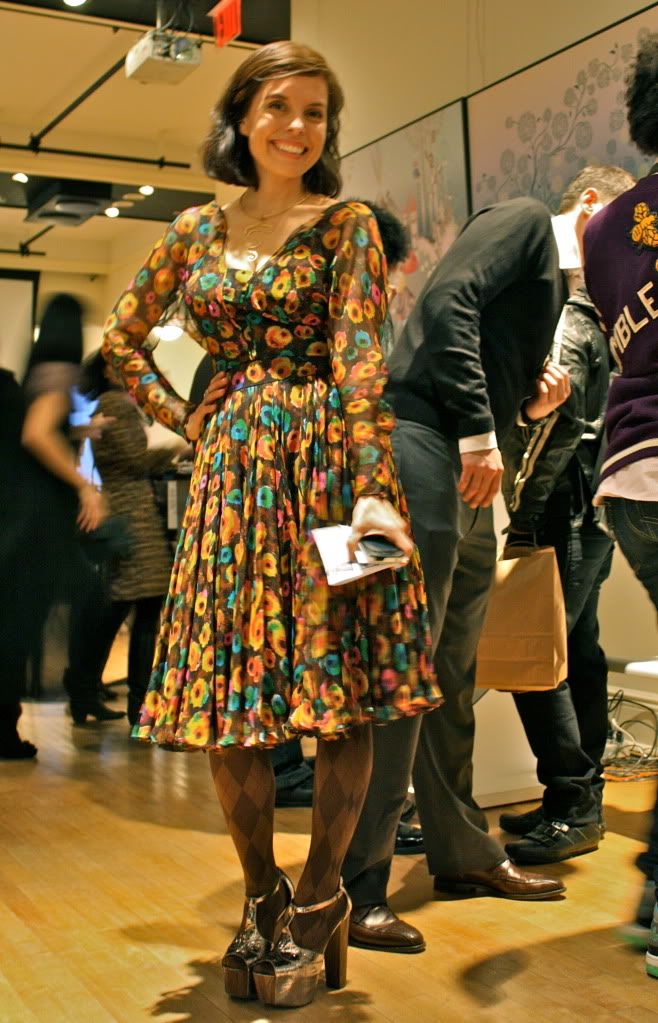 The panelists were also so wonderful. They offered a variety of perspectives as bloggers and people working within the industry, all with differing opinions and it was really such an informative event.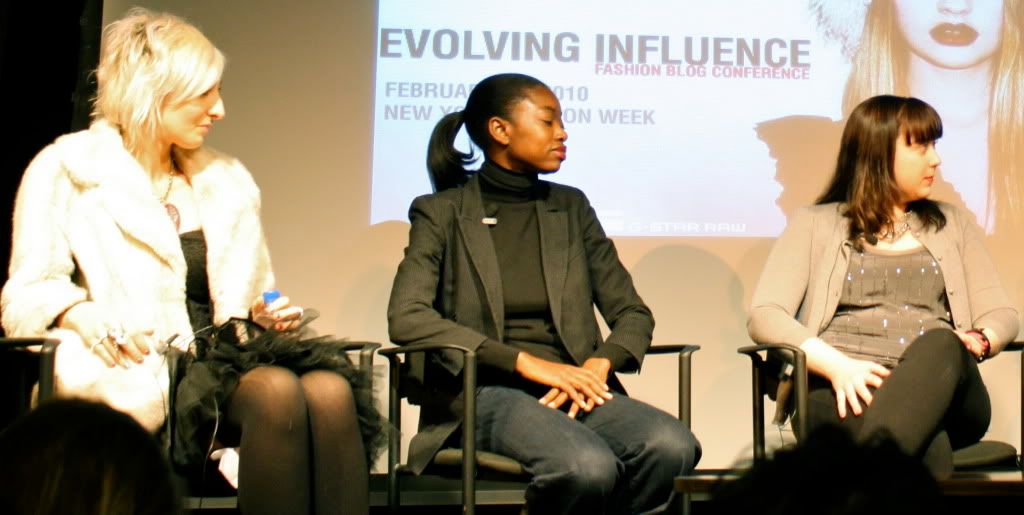 Erin
and I were bummed we had both booked flights that made it impossible to stay for the entire event.
We did manage to get some outfit pictures outside of the location before we taxied off into the sunset.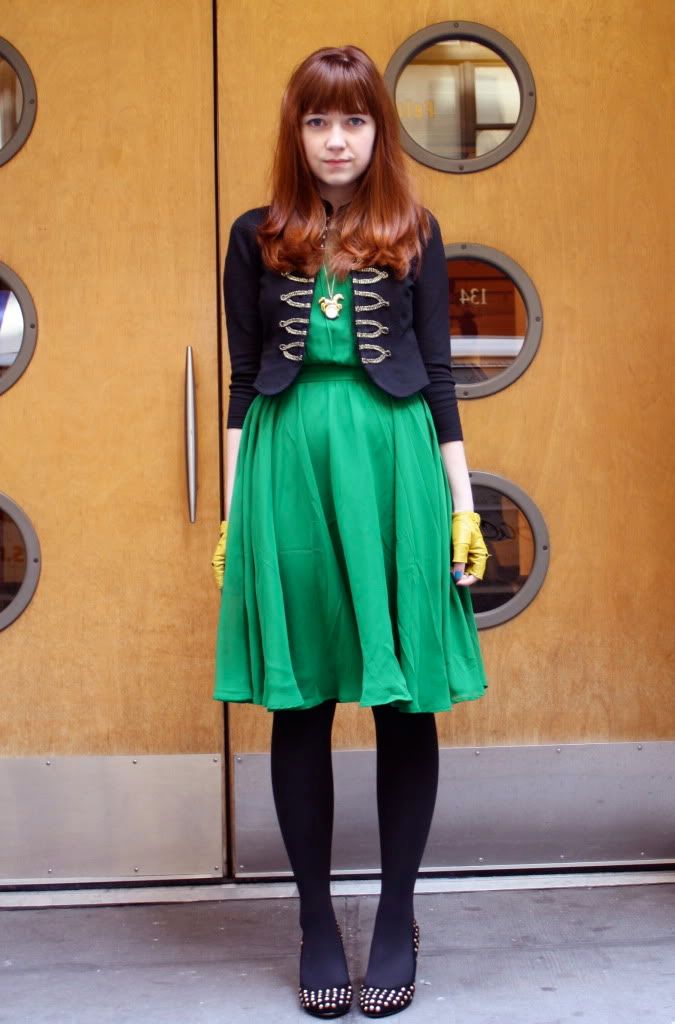 Outfit details:
H&M jacket
fingerless gloves
H&M tights
Jeffrey Campbell heels courtesy of
Modcloth